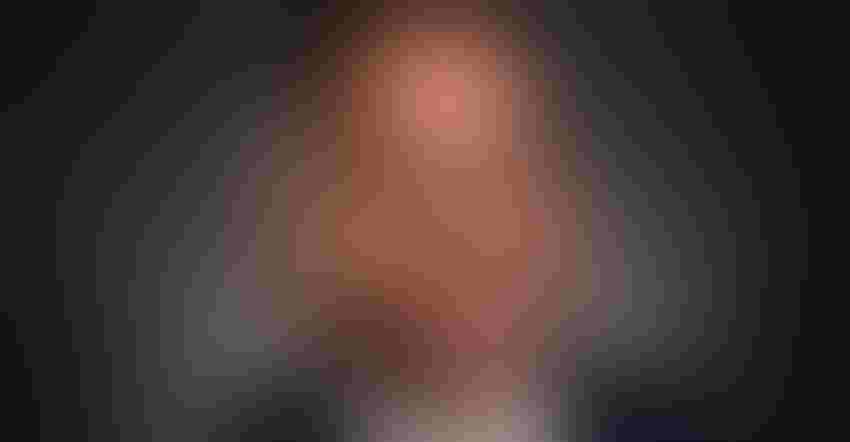 NEW DIRECTOR: Quentin Tyler is the new Michigan State University Extension director.
Courtesy MSUE
As the new Michigan State University Extension director, Quentin Tyler will lead more than 600 employees who provide outreach and support in all of Michigan's 83 counties.
Tyler took on that role June 1, after serving as interim director since May. He replaced Jeff Dwyer, who served as director for the previous five years.
Agriculture sustainability and profitability, workforce development, and adoption of technology are the top three focus areas defined by Tyler and MSU Extension's Ron Bates, director of agriculture and agribusiness, and Marilyn Thelen, associate director of agribusiness.
Tyler says Extension will continue to work with and assist traditional stakeholders while building new relationships as the world continues to evolve.
"COVID-19 has taught us the importance of adapting to the needs of our constituents — both old and new," Tyler says. "We need to be creative, innovative and flexible. MSU Extension has a storied history of serving farmers, families, businesses and communities with comprehensive information and compassion. I am honored to become a part of that history, while working toward a prosperous future with stakeholders and communities."
Tyler comes to MSU from Kentucky Extension, where he served in both 4-H Youth Development and Family and Consumer Sciences. After gaining some experience in farm financial management and consulting with the Bluegrass Farm Analysis Group, he headed back to Kentucky Cooperative Extension, where he was in charge of recruitment, retention and human resources problem-solving.
He initially joined the Spartan family in 2018 as MSU's College of Agriculture and Natural Resources associate dean and director of diversity, equity and inclusion.
"Dr. Tyler's background is an asset to those of us who work with farmers and those that serve them," Bates says. "He understands our needs and our programs, and as we move to a post-pandemic organization, he sees the potential for reaching additional audiences by delivering programming both in person and virtually."
During Tyler's time at the University of Kentucky, he served as a key lead in reevaluating Extension programs and structure. "I think it is important to understand and realize that we do not have to do things the way that they have been done," he says.
That includes, he adds, filling several positions that remain open because of budget constraints brought on by the pandemic.
Bates is currently working with industry leaders to prioritize positions. Further, he is heading up a strategic planning project that will help in the determination of priority programming and staffing areas for the future. 
"We need to help farmers learn how to best manage through climate change," Bates says. "Michigan agriculture is going to look different in the future, and it's our job to make sure those that feed us are ready to adapt."
Tyler earned bachelor's and master's degrees in agricultural economics and a doctorate in sociology from the University of Kentucky. He holds diversity and inclusion professional certificates from Cornell and the University of South Florida.
For more information, visit extension.msu.edu.
Subscribe to receive top agriculture news
Be informed daily with these free e-newsletters
You May Also Like
---