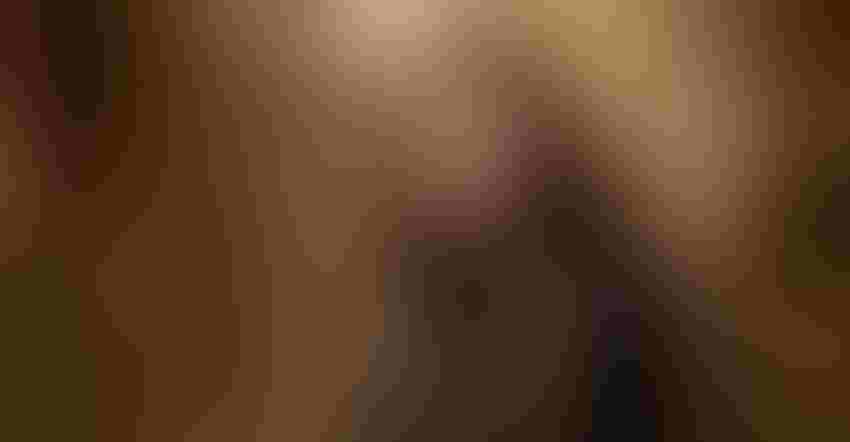 CAREER FOCUS: Lauren Quinlan was named Outstanding Sophomore by the University of Missouri College of Agriculture, Food and Natural Resources. Two years later, she is still pushing to gain every experience from her college career. This year, she joins Missouri Ruralist as the College Farmer columnist.
Courtesy of University of Missouri-CAFNR
Lauren Quinlan found her voice through the written word.
"I always loved to write," the University of Missouri senior explains. "It is the way that I articulate myself."
Quinlan grew up on a cattle and row crop operation near Mexico, Mo., where the family raises Angus-cross commercial cattle, along with corn and soybeans.
Her background in agriculture and passion for writing, along with a little nudge from her mom, led her to MU's College of Agriculture, Food and Natural Resources Agricultural Education and Leadership program. Through it, Quinlan found she could take agriculture and communication classes.
With the combination of her upbringing and college coursework, Quinlan hopes to share her passion for the ag industry with others. This year, she has that opportunity as Missouri Ruralist's College Farmer columnist.
History of the College Farmer
The College Farmer started at the University of Missouri in 1904. At the time, it was a stand-alone publication. In the 1970s, it became a monthly column in the Missouri Ruralist, according to the publication's records.
Today, Missouri Ruralist's College Farmer offers budding ag journalists the opportunity to gain experience writing about agriculture issues. Quinlan joins an impressive list of College Farmer alumni such as Emily Unglesbee, staff reporter at DTN; Tessa Chambers, marketing support specialist at AgriGold; Elizabeth Wyss, video/audio specialist at Missouri Farm Bureau; and Will Robinson, reporter at Brownfield Network, to name a few. Like them, Quinlan has her own insight to share on being young and shaping the future of agriculture.
Active in ag, college
Quinlan is a senior at MU, majoring in agricultural education and leadership, along with working toward a minor in agribusiness management and a certificate in floral artistry and management. She is a member of Sigma Alpha-Alpha Chi Professional Agricultural Sorority, along with Agricultural Communicators and Leaders of Tomorrow.
Quinlan recently completed an internship with MFA Inc. as a communications apprentice. There, she contributed to feature stories and social media posts, shot photos, and produced video. Quinlan currently works as a student assistant in agriculture business and policy extension at Mizzou, where she works to boost MU Extension's presence online.
While she admits to still narrowing her future career path, it will involve agriculture and writing. "I'm trying to figure out where exactly I want them to take me, but I know I want them both because they are a really big part of who I am, and I want that to shine through," she says.
Look for Quinlan's College Farmer column in the upcoming issues of Missouri Ruralist, both online and in print.
Subscribe to receive top agriculture news
Be informed daily with these free e-newsletters
You May Also Like
---