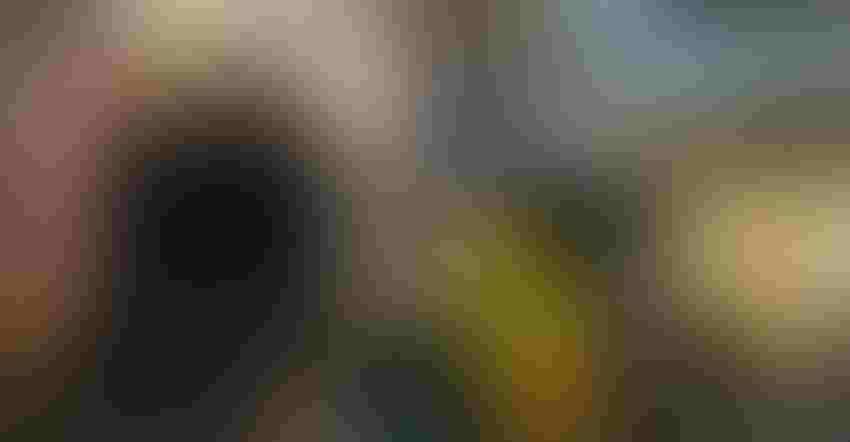 MEETING APPEARANCES: Minnesota farmer-delegates involved with Farm Bureau and Farmers Union organizations were busy attending recent annual meetings. Also connecting with delegates were Minnesota FFA state officers. They updated MFU members at the banquet Nov. 20.
Photos by Paula Mohr
Delegates at the recent annual meetings of the Minnesota Farm Bureau Federation and the Minnesota Farmers Union elected leadership and set policy direction for 2022.
Farm Bureau elected a new president to succeed 16-year retiring president, Kevin Paap. Farmers Union announced support for a new legal fellowship with the state attorney general's office. Both organizations also honored numerous award recipients.
Farm Bureau
County voting delegates at MFBF's 103rd annual meeting Nov. 19 in Bloomington elected Dan Glessing, Waverly, to a two-year term as president. Carolyn Olson, Cottonwood, was elected to fill the remaining year of the vice president's term. Also elected was Peter Bakken, Luverne, representing District III. Re-elected to three-year terms were Keith Allen, Kenyon, representing District I, and Miles Kuschel, Sebeka, representing District VI.
Three state award winners will represent Minnesota at upcoming American Farm Bureau Federation competitions. Michaela Ehlers, Elbow Lake, was named the winner of MFBF's Young Farmers and Ranchers Contest. Mark and Sara Hewitt, Kilkenny, won the Excellence in Agriculture competition. Ben Olander, Todd County, representing the University of Minnesota–Crookston, won the Collegiate Discussion Meet.
In recognition of their service to agriculture, former U.S Rep. Collin Peterson and former state Rep. Jeanne Poppe received Distinguished Service to Agriculture awards. Honorary Life Memberships were awarded to Roger and Joanne Dale of Yellow Medicine County and Doug and Judy Schultz of Nicollet County.
Jeffrey Lindeman of Chisago County was recognized as the FFA Advisor of the Year. Diane DeWitte of Le Sueur and Sibley Counties was recognized as the Extension Faculty and Staff of the Year. Keith Olander of Cass County was recognized as the Post-secondary Agriculture Educator of the Year.
Farmers Union
Members reelected Gary Wertish, Renville, as MFU president and elected Anne Schwagerl, Browns Valley, as vice president at the 80th MFU annual state convention Nov. 19-21 in Minneapolis.
Delegates debated and passed policy surrounding climate resiliency, biofuels and funding for conservation projects. They also passed five special orders of business, representing MFU's legislative priorities for the upcoming year:
drought relief and climate resilience

local and regional processing

generational farm transition
Four special awards were presented during the annual banquet. Larry Jacobson, Hitterdal, received MFU's Lifetime Achievement Award. Former MFU outreach staff member Ken Pazdernik received the Dedicated Service to Farmers Union Award. Eunice Biel, Harmony, received the Service to Agriculture Award. Hannah Bernhardt received the organization's Rising Star Award.
MFU broke new ground with the announcement of its first legal fellowship partnership with Minnesota attorney general's office. The Minnesota Farmers Union Legal Fellowship is a 12- to 14-week part-time school year clerkship focused on projects related to antitrust, food and agricultural law.
Students apply directly to the attorney general's office. Students who participate will have the option of working with MFU to educate the legal community and the public through publishing an article or organizing a seminar discussing antitrust issues in the food or agricultural sector.
Applications for interested law students are being taken now for the Dec. 6 deadline. Learn more about the position, qualifications and application process at the website of Attorney General Keith Ellison.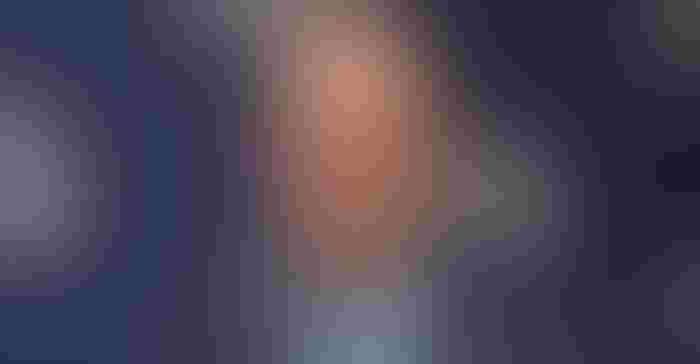 Glessing elected to lead MFBF
Dan Glessing, a dairy farmer from Waverly, was elected to serve as the next president of the Minnesota Farm Bureau Federation.
Glessing and his wife, Seena, farm in partnership with his family in Wright County. Along with tending their 80-cow Holstein herd, they also raises dairy steers, corn, soybeans and alfalfa. The Glessings have three sons and one daughter.
Glessing says he is excited to serve as MFBF president, noting that his family's membership and involvement in the organization began with his grandparents and continued with his parents.
"My grandmother had fond memories of Wright County Farm Bureau women activities, and my dad served as a delegate at the state meeting," Glessing says. "Farm Bureau has always been about family. It is continually working for agriculture."
Glessing has served in various roles in Farm Bureau at local, state and national levels. Most impactful for him was involvement on the Young Farmers and Ranchers Committee, which he and Seena served on at the national level.
"The two-year commitment was a life-changing experience," he says. "It was like family, having a great opportunity to network."
After that, he served six years as Wright County Farm Bureau president. Seven years ago, he was elected MFBF vice president.
The decision to run for president was a natural progression for him. With his family's full support, he decided the time was right.
"I feel it's important to give back to the organization, especially those that help develop us as young leaders," Glessing says.
Looking ahead to 2022 and policy issues, the new president cited the organization's top three priorities, as voiced by delegates at the annual meeting:
local meat inspection issues

opposition to California clean car standards

support for local and cottage food businesses
Also on MFBF's list is to review drought relief for livestock farmers and begin discussions of the next farm bill.
Glessing succeeds Kevin Paap, Garden City. Paap announced last March he was not seeking reelection. He retired from the MFBF board of directors after serving for 24 years, with the last 16 years as president.
About the Author(s) Paula Mohr has been editor of The Farmer since 2004. She enjoys covering a wide range of topics that are of interest to Minnesota producers.
Subscribe to receive top agriculture news
Be informed daily with these free e-newsletters
You May Also Like
---