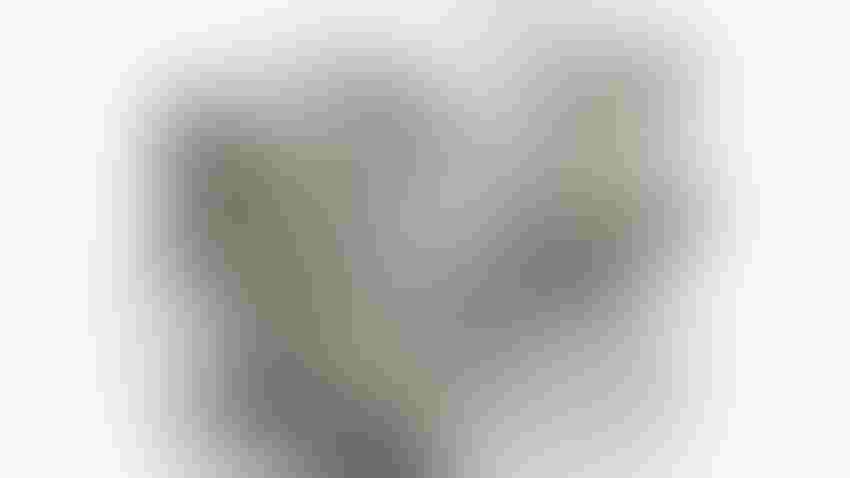 PATRONAGE: Farm Credit Mid-America customers received a total of $230 million in patronage checks this year.
Burazin/Getty Images
While celebrating National Agriculture Week in March, Farm Credit Mid-America customers were also celebrating the arrival of patronage checks to the tune of $230 million. Over the past seven years, eligible customers in Indiana, Ohio, Kentucky and Tennessee were returned more than $1 billion in earnings.
The amount of patronage is proportionate to the level of business with the cooperative during 2022.
"Patronage allows our customers to share in our success, and this extra capital arrives at an important time of the year," says Dan Wagner, president and CEO. "We look forward to hearing from our customers and learning how they use their patronage to benefit their operations." 
For more information about Farm Credit Mid-America's Patronage Program and eligibility requirements, or to read testimonials about patronage from customers visit e-farmcredit.com/Patronage.
Apply for EQIP before April 7
The USDA Ohio Natural Resources Conservation Service set the deadline of April 7 to apply for the Environmental Quality Incentives Program's Conservation Incentive Contracts.
The EQIP-CIC program expands resource benefits for Ohio producers through incentive conservation practices, such as wildlife management, cover crops, nutrient management, conservation crop rotations, and prescribed grazing.
Also, the program allows producers to target priority resource concerns on their property by offering incentive payments for a five-year contract without enrolling the entire operation.
EQIP-CIC is designed to be a stepping-stone between EQIP and the Conservation Stewardship Program to help producers improve their level of conservation and earn benefits of longer-term conservation enhancements.
Find Ohio's ranking dates, as well as other program information, on the Ohio NRCS EQIP website.
Elchingers win Excellence in Ag award
Nick and Bailey Elchinger of Henry County recently garnered Ohio Farm Bureau's Young Agricultural Professionals 2023 Excellence in Agriculture competition. The results were announced Jan. 28 during the YAP Winter Leadership Experience.
The award recognizes ag professionals who do not derive the majority of their income from production agriculture, but contribute to the industry, while actively contributing and growing through their involvement in Farm Bureau and agriculture.
Nick was born and raised in northwest Ohio on a small family farm, where he learned to farm alongside his grandfather, father and brother. Bailey was born and raised on a small family hog farm in southern Michigan.
On their Henry County farm, they produce corn, soybeans and wheat, along with baling both hay and straw commercially. Bailey also works off the farm for StoneX Financial Inc. in Bowling Green, helping farmers, grain elevators and livestock producers mitigate the risks they face regarding commodity prices.
As the winner, they receive a $3,000 cash prize, complimentary registration to the 2024 YAP Winter Leadership Experience and an expense-paid trip to the 2024 American Farm Bureau Annual Convention in Salt Lake City where they will compete in the national contest. Prize packages are sponsored by Nationwide and Farm Credit Mid-America.
Following the Elchingers, the Excellence in Agriculture finalists were, in no order, Katie Esselburn of Wayne County, Aaron Harter of Preble County and Hannah Thompson of Vinton County.
All finalists receive a softshell jacket and complimentary registration to the 2024 YAP Winter Leadership Experience. Finalist prizes are sponsored by Ohio Harness Horsemen's Association and Ohio Soybean Council. Learn more about the program at experienceyap.com.
Farm Bureau seeks Young Ag Professionals
Ohio Farm Bureau members ages 18-34 who are interested in developing their leadership skills and enhancing programming for their peers should apply for the 2024-26 Young Agricultural Professionals State Committee. Application deadline is 5 p.m. April 28.
The state committee is composed of eight members or couples who suggest, develop and conduct activities that provide networking, social and learning opportunities for young farmers and ag professionals, including planning the yearly leadership experience and hosting Young Agricultural Professionals in a variety of in- and out-of-state events.
Committee members serve a two-year term that begins in September 2023 and expires two years later after the Young Ag Professionals Leadership Experience in January. Four new couples or singles are appointed each year. Members serve a two-year term with four returning and four new positions each year.
Send applications  to Kelsey Turner, Ohio Farm Bureau director of leadership and business development.
Subscribe to receive top agriculture news
Be informed daily with these free e-newsletters
You May Also Like
---