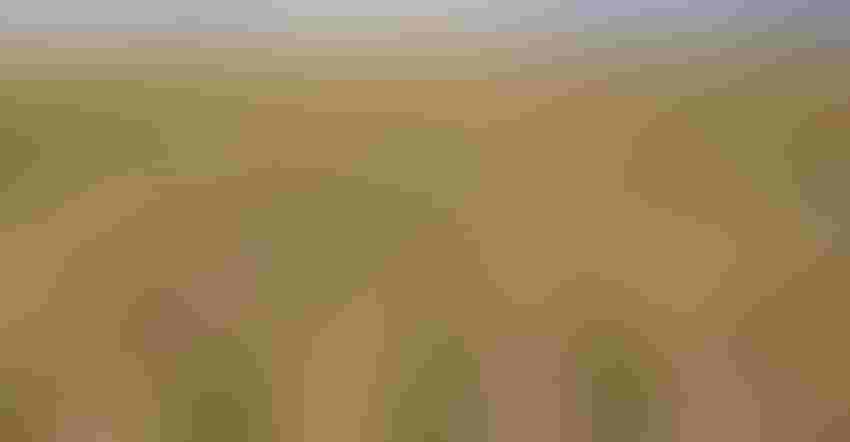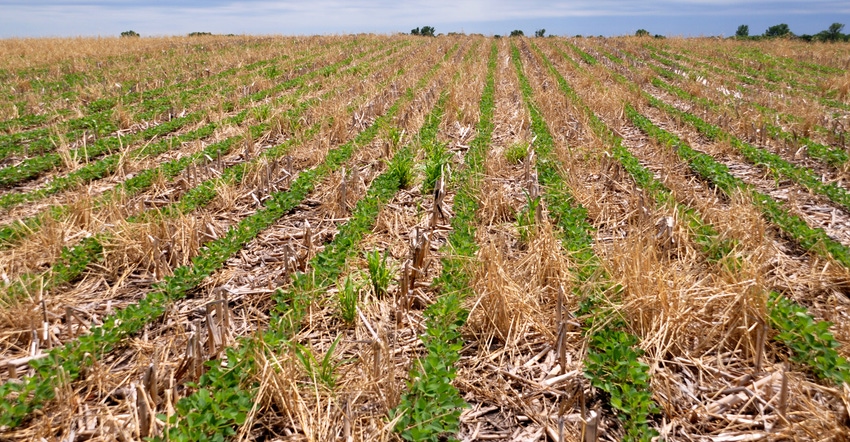 CONSERVATION EFFORTS: Private landowners interested in building on existing conservation efforts to improve production and reduce overall input costs are encouraged to apply for CSP funding by the May 13 deadline.
Lynn Betts/NRCS/SWCS
Ohio Farm Bureau's ExploreAg and ag literacy program has a new specialist, Jana Mussard of Mount Vernon. She will oversee planning, marketing and implementation of the ExploreAg program, as well as create a comprehensive ag literacy program that aligns with the ExploreAg workforce development program.
Mussard grew up on her family's dairy farm in Fulton County and has a bachelor's degree from Ohio State University in agricultural education and a master's degree in youth development and leadership.
Mussard was an OSU Extension 4-H educator in Knox County, and before that, she specialized in administration and marketing with COBA/Select Sires.
May 13 deadline for 2nd round of CSP funding
A second round of funding for the Conservation Stewardship Program is available through USDA's Natural Resources Conservation Service in Ohio. Private landowners interested in building on existing conservation efforts to improve production and reduce overall input costs are encouraged to apply by the May 13 deadline.
Through CSP, agricultural producers and forest landowners earn payments for actively managing, maintaining and expanding conservation activities such as cover crops, ecologically based pest management, buffer strips, and pollinator and beneficial insect habitat — all while maintaining active agriculture production on their land.
CSP encourages the adoption of cutting-edge technologies and new management techniques such as precision agriculture applications, on-site carbon storage and planting for high carbon sequestration rates, and new soil amendments to improve water quality.
Contact a local Ohio USDA service center or visit the Ohio NRCS CSP webpage to learn more. While applications for CSP are accepted throughout the year, producers should submit applications by the deadline to be considered for the current funding period. 
Register by June 1 for 4-H Project Green Teacher
Project Green Teacher — a school gardening series for educators, Master Gardener volunteers and others interested in school gardening — will return to the Ohio State University campus in Columbus from June 6 to 10.
The series is designed for those who would like to use gardening as a context for learning with youth, meet resource personnel, and boost their confidence as a garden educator while also providing an opportunity to network with others who are interested in school gardening.
The Extension-sponsored series will be hybrid this year, and participants can partake either virtually for $25, or in person for $40. Master Gardener volunteers will enjoy a reduced registration of $10 for either virtual or in-person attendance.
The in-person location will be at the Kunz-Brundige Franklin County Extension Building, 2548 Carmack Road, Columbus.
The program will run from 9 a.m. to 3:30 p.m. daily, depending upon attendance option. Online participant sessions will end at 2:15 p.m., while in-person participants will take part in daily outdoor activities at the Waterman Agricultural and Natural Resources Laboratory from 2:30 to 3:30 p.m.
Presenters will come from a variety of backgrounds and will include classroom teachers and OSU Extension personnel. The series will culminate with a 4-H Project Green Teacher certificate and the opportunity to earn up to 20 contact hours depending on attendance.
Subscribe to receive top agriculture news
Be informed daily with these free e-newsletters
You May Also Like
---