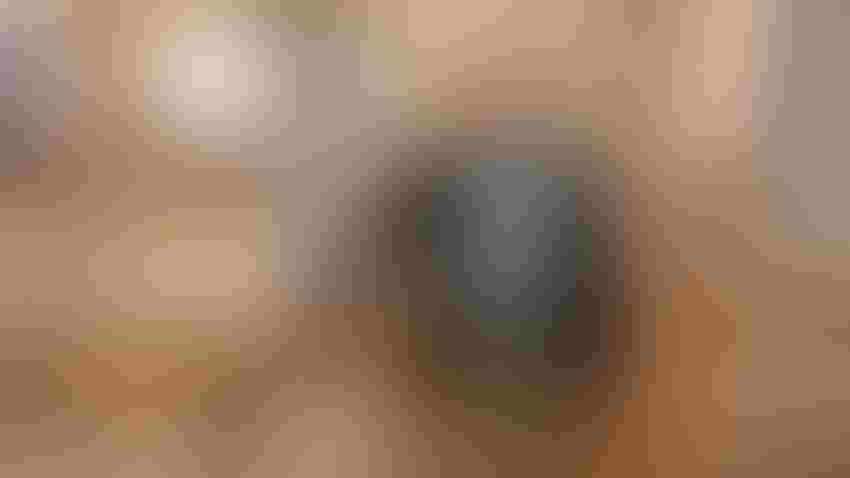 INFLUENTIAL SERVICE: John Lawrence, Iowa State University vice president of Extension and Outreach, is the recipient of the 2023 Iowa Master Farmer Exceptional Service award.
Jennifer Carrico
Helping Iowa farmers has been the focus of John Lawrence's work at Iowa State University for over 30 years and that service has earned him the 2023 Iowa Master Farmer Exceptional Service award.
The southwest Iowa farm boy thought farming was his future, and after getting married, he started farming in the late 1970s. When interest rates tripled, he realized that was not a good place for a beginning farmer and he went to work for another local farmer.
"When interest rates got the best of him, he convinced me that what I needed was not another farm or job, but an education," Lawrence says.
In January 1982, he started as a 24-year-old freshman at ISU and says he's been in college ever since. His bachelor's degree is in animal science, followed by a master's in economics, also at ISU, and then a doctorate in agricultural economics from the University of Missouri.
"I started in pre-vet and worked at the beef research farm. I focused on my education since I was married and an older student," Lawrence says. "I began looking at academia as a career option because I had some great role models. I thought to make an impact on agriculture was on the economics side, at least for me. I worked on livestock-related issues because that is where my knowledge was."
After a stint at the University of Minnesota, a position came open at Iowa State; and to get closer to family, as well as being at an institution where livestock was a major focus, he started on the faculty in July 1991 as an Extension livestock economist and assistant professor.
"At that time there was a lot of work with the pork industry. Everyone had come out of the financial struggles of the '80s, and there was more interest in contract production," he says. "I worked with the National Pork Producers Council helping pork producers learn how to network with other farmers to produce and market their hogs."
Helping hog farmers work through the tough times, like when hog prices went below a dime in December 1998, made a significant change in the hog industry —and the number of producers decreased dramatically.
In 1998, Lawrence also became director of the Iowa Beef Center, which was Extension's program for the cattle industry. One of the major challenges of that time was environmental regulations and the need to become better at caring for Iowa's land and water.
"I've been very pleased with the changes the beef industry has made with making environmental improvements. In the 1990s, environment was the No. 1 issue for cattle producers and now it's barely in the top 10, because they've taken care of it," he says. "I'm happy to say that Iowa State played a part in bringing together the EPA and DNR [Department of Natural Resources] with the cattlemen to find a workable solution to move forward."
Roles continue at ISU
His next stop was as ISU's associate dean of Extension and Outreach to work with many faculty and staff, as well as Dr. Wendy Wintersteen — who is now president of ISU, but at the time was the dean of the agriculture college and has been a great mentor for Lawrence.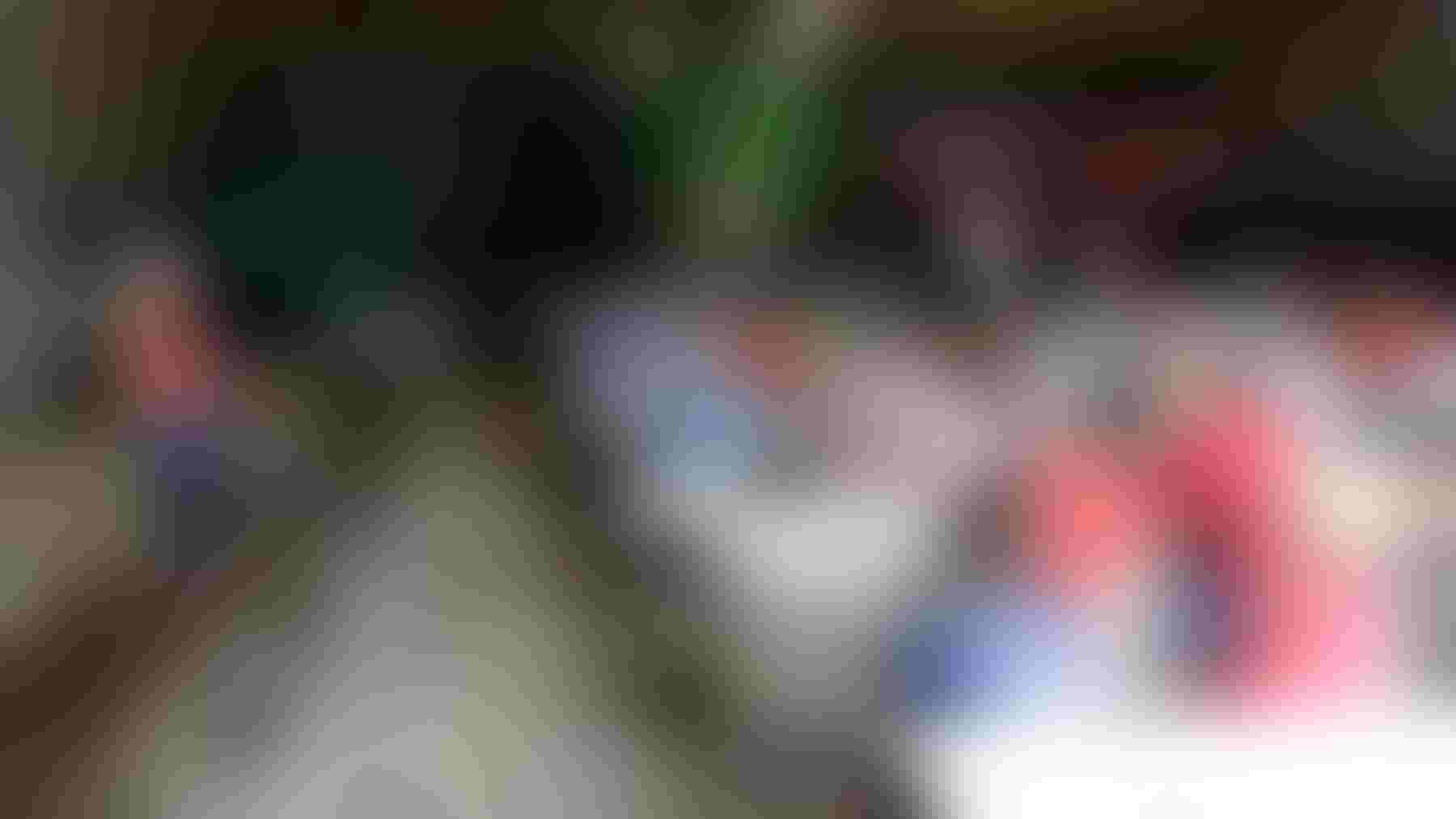 SOUND ENGAGEMENT: Throughout his career, John Lawrence has provided Iowa farmers with sound economic information, as seen at the on-farm field day.
During that time (2010-17), Iowa developed the Nutrient Reduction Strategy. This was a long-thought-out plan as to how Iowa could help deal with the hypoxia issues in the Gulf of Mexico.
Lawrence led a group of scientists at ISU who looked at the science behind what farming practices had the most impact on nitrogen and phosphorus loss. This work became the model nationally as to how to address water quality from crop ground and gave a foundation as to what needs to be done continually to improve water quality.
He now serves as ISU vice president of Extension and Outreach, which he says has been very rewarding and fun — and is about more than just ag, as it includes human sciences, 4-H youth programs and community and economic development.
Current state of Iowa
Lawrence says it's interesting to watch things evolve and change and see that many of the challenges farmers face are related to others they have dealt with in the past. Many issues beyond the farmer's control including weather, trade and markets are an ongoing risk.
"We are coming out of some of the driest weather since 2012, and some parts of the state are still very concerned with that subsoil moisture and the amount of water for livestock; these are ongoing challenges," he says. "I think the trade issue continues to evolve. We see growth and then unpredictable happenings. I think our farmers have learned how to better manage the risk and be resilient."
In a cyclical industry, farmers have learned how to come back from challenges with finances and weather. Farmers deal with the challenges and continue to produce high-quality crops and livestock.
Changes are seen across the countryside, with additional ag industry growth — especially through renewable energy. "Some of the questions about where to put or not put wind farms is a similar debate to when we were talking about where to put hog farms. We work through these things with hopes of seeing the right decisions made across the state," Lawrence says.
The people
"Agriculture is a people business, and in education, it's about people, relationships and trust," he adds. Relationships are built on trust made through information provided in-person, in publications and in programs. This is especially seen with the Extension service across the state. Personal relationships are built through developing trust with farmers and producers.
This is also the case with the agricultural industry and is developed through track record, trust and being able to deliver on what is promised.
Lawrence says this was seen when Iowa's former and current secretaries of agriculture, Bill Northey and Mike Naig, respectively, have talked with colleagues along the Mississippi River about how the Nutrient Reduction Strategy is an important relationship with scientists at ISU.
"Other states don't have the relationships we have and the trust to use the best science to find practical solutions. That's the way we do things in Iowa; we work together," he says. "Iowa is a very unique place in the partnership and trust that we've built between ISU and the agriculture industry."
His work with individual farmers has been an important part of his career as well. Being able to have a trusting relationship to share advice and information has made working at ISU enjoyable for him.
Lawrence plans to retire on April 2 and hopes to be able to spend more time on the family farm, enjoying the southwest Iowa land. He and his wife, Katherine, will spend time traveling also.
As with all educators, he will continue to help others.
"I'll stay connected at the university. I'm working on a project looking at how our research farms are organized and how our new feed mill and grain complex will connect the farms," Lawrence says. An educator always educates.
Subscribe to receive top agriculture news
Be informed daily with these free e-newsletters
You May Also Like
---