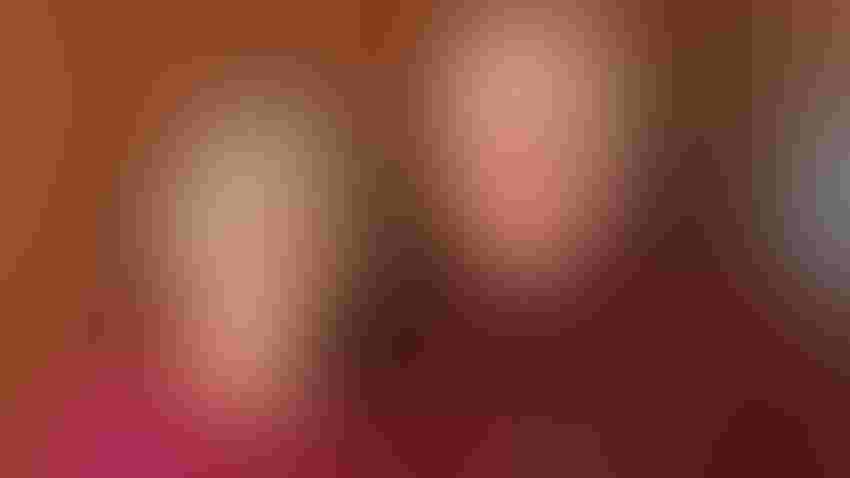 TOGETHER ON THE FARM: While both John and Mary Fischer held off-farm jobs at times, they have always worked together to keep the Western Iowa farm in the family.
Jennifer Carrico
Being born on the family farm holds a special spot in the lives of John and Mary Fischer. Sharing the love of farming with their family makes continuing the farming legacy special.
"When we got married, Mary was willing to use her savings for installing fence-line feed bunks for the cattle," John says.
Through the years they have used their funds, time, and effort to make improvements to their operation. John went to Iowa State University in 1971, graduating with a degree in farm operations in 1975. He returned to farm in Pottawattamie County and met Mary Martin, a farm girl from Imogene, at a wedding dance. They were married in 1977 and began their life on the farm.
Conservation-minded
As a fifth-generation farmer near Neola, John saw the importance of conservation on the farm at an early age. His grandfather started building broad-based terraces in the mid-1940s. When his father started farming more on the hills, he added grass-back terraces.
MUTUAL DECISIONS: John and Mary Fischer discuss finances and the best decisions for their farm. John has also given insight to area farmers by helping with son Daniel's farm management business. (Jennifer Carrico)
The Fischers have continued to improve the land. "Now we have 34 miles of terraces on our various farms and a lot of soil conservation practices in place," John explains. Terraces have improved the land, increased yields and preserved soil while keeping moisture on the rolling hills. In the spring of 1982, no-till was introduced on the farm and was the biggest change in the Fischers' farming experience.
As an early adapter of this practice, John learned from farmers who used no-till to help build organic matter to make poorer soils more productive and prevent erosion. The rolling hills have been virtually all no-tilled for the last 40 years of cropping.
Good weed control has been essential throughout the years. Decreasing weed pressure and maintaining weed control helps improve the land's appearance and production.
Knowing how to manage different kinds of fields with various topography, soil quality, moisture holding capacity and productivity helps to get the most from the land.
Livestock production
While the livestock are no longer present on the farm, they were a major part of the operation.
From 1976 until 2018, John and Mary fed up to 500 head of cattle each year. Yearling steers brought in from southern Iowa and Western origins were feedlot-fed or run on cornstalks in the fall and winter. Corn, silage and hay grown on-farm were used for feed, and fed cattle were sold during the strong spring markets to nearby packing plants. The Fischers also occasionally purchased cattle to be custom-fed in Nebraska feedlots.
Mary used her background with raising hogs to work in the farrowing house. From 1976 through 2005, they maintained a farrow-to-finish program. Mary said she could do this while raising their children and working as a registered nurse in nearby Council Bluffs. A hog finishing confinement building was added in 1982. From 2005 to 2014, they bought and fed feeder pigs from a local producer, eliminating the farrowing.
Raising a family
Being involved in the community while raising a family was challenging but rewarding. The children — Anthony, Anne, Emily and Daniel — were all very involved in school and 4-H activities.
The couple served their local Catholic church in several capacities. John managed the church's 400-acre farm for 21 years, served on the finance council for 30 years and was a founding member of the St. Patrick Church Foundation.
John and Mary helped their children with 4-H as club leaders, on the youth committee and at the county fair. Each was awarded the county's outstanding 4-H alumni award, they received the West Pottawattamie County outstanding 4-H family award and John received the Iowa 4-H Hall of Fame award in 2020.
As co-chair of the Westfair Livestock Sale Committee for many years, John enjoyed helping the county's youth and families. He has served as Neola Township clerk for 32 years, and was a member of the USDA county committee from 1987 to 1994.
Mary worked as an RN until her retirement in 2018 and continues to volunteer.
In the early 1990s, the local bank president approached John with an offer to work in the bank as an agricultural lender and farm manager. He accepted the offer in 1995, and eventually ascended to the role of vice president. He used knowledge and experience to guide beginning and experienced farmers, and those transitioning their farms from one generation to the next.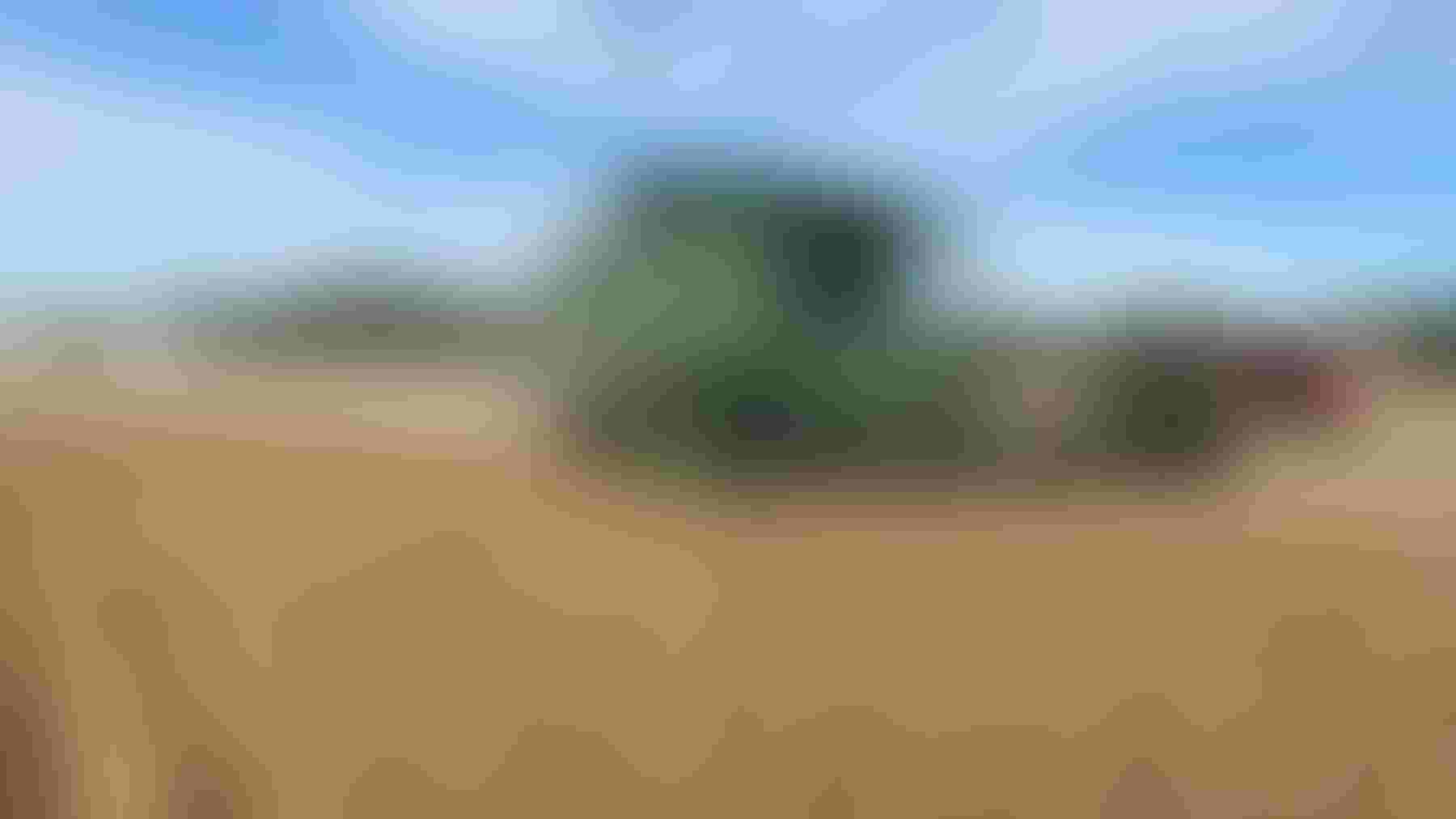 FARMING TRANSITION: The Fischers have continued to change and grow their farm. Through the years, cattle and hogs were a major part of the farm, and now the cropland continues to see improvements to be able to pass it on to future generations. (Provided by Fischer family)
John retired from the bank in 2017 yet continues to maintain relationships with several banking customers by helping with son Daniel's farm management business, Fischer Management. "I had two careers as a farmer and a banker. At times it could be a little overwhelming, but we made it work for over 20 years," John adds. "We had some really good full- and part-time help in those busy years, and Mary played a big role in computerized record keeping."
Moving forward
The farming operation has existed since 1975, and in recent years John and Mary are turning more of the farm operation to son-in-law Matt Brummett and son Daniel. "You work all your years to build the farm up and then have to figure out the best way to transition it to the next generation," John says.
Matt, originally from Bedford, is married to daughter Anne. He left a career as an ag engineer to join the farming operation in 2014 as a full-time farmer, and has helped move the farm forward with tech skills and equipment repair. Anne works for Farm Credit Services of America in Omaha, Neb., as a market intelligence manager.
Daniel is a full-time attorney and farms with the family part time. "Being a lawyer is different than it used to be. We might see him with his laptop out dealing with some legal issues while he's waiting for the grain cart to be filled," John adds.
Son Tony and daughter Emily Glaser followed their mother's medical path. Tony is a pediatric pulmonologist at the University of Iowa Hospitals and Clinics in Iowa City. Emily is a certified registered nurse anesthetist at the University of Nebraska Medical Center in Omaha.
Attention to details and adhering to the fundamentals of ag science helps make the farm successful. The lessons of sticking together as a farm family while using conservation principles to improve the farm helps continue the farming legacy into the next generation of 10 grandchildren.
Subscribe to receive top agriculture news
Be informed daily with these free e-newsletters
You May Also Like
---