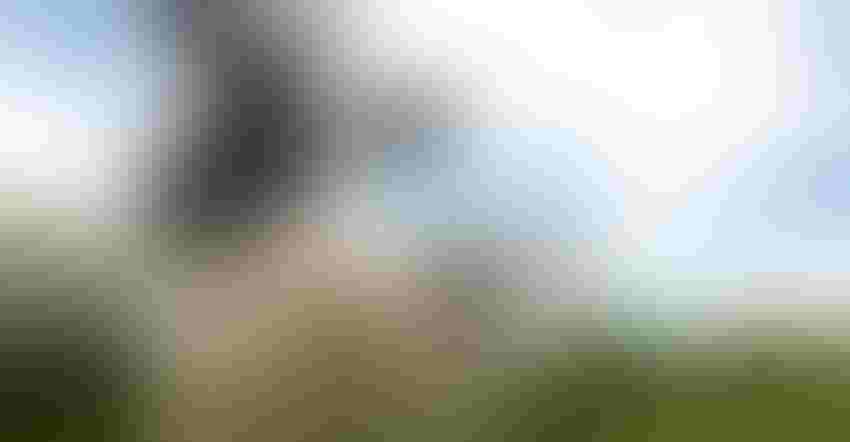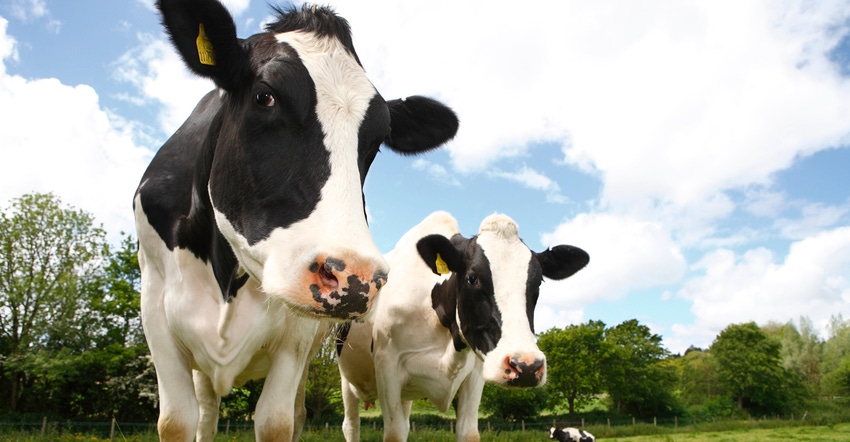 LEADING DAIRY SCIENCE: Terry Etherton is known for his work on rBST, which allowed farmers to supplement their cows to increase milk production without increasing the herd.
Peter Cade/Getty Images
Terry Etherton had his last day at Penn State on June 30. After 42 years, the 72-year-old Illinois native who's become a giant in animal science research says enough is enough.
"It was just time, and that was the basis for it," he says.
University professors come and go all the time, and most of the time with little if any fanfare. But Etherton's retirement is significant. In dairy circles, he is known as one of the researchers behind the development of rBST (recombinant bovine somatotropin), which enabled dairy farmers to supplement their cows to increase milk production.
At Penn State, he led the department of animal sciences for 22 years, helping turn it into a world-renown research institute.
But his love for animal sciences started on the farm, seeing his grandfather and father raise animals and grow crops on their central Illinois farm.
Farm kid
"I could show you places that are really close to the edge of civilization," Etherton says of his hometown near Mason City, Ill.
He grew up on a small dairy farm outside Mason City, but his father and grandfather also raised Angus cattle and 1,000 pigs a year. It was a different time back then. He recalls the landowner allowing his father to use the ground for the livestock enterprise for no fee. "Looking back, that's really shocking," Etherton says.
Work was hard. He worked each day from sunrise to sunset and recalls taking only one vacation — for a family reunion.
College wasn't in his family's blood. His grandparents only got to ninth grade and quit school. He was the first one on his mother's side to attend college.
While in high school, he discovered 4-H and saw that the University of Illinois had good livestock judging activities. He attended the university on a four-year scholarship. He wanted to become a herdsman for one of the area's local Angus operations.  
Discovering animal science
But it was his junior year in college that changed the course of his life. Etherton registered for a class taught by the late Jack Gorski on endocrinology, "and that got me fired up over the topic."
Etherton got his undergraduate degree in ag science and master's degree in animal science from the University of Illinois. He then got his doctorate from University of Minnesota in animal science. He became interested in how hormones regulated skeletal muscle growth, and he looked at how fat cells enlarged and affected animal growth and performance.
"This was back in the early days of how cells recognized hormones in the blood, and how that leads to nutrients getting moved in," he says.
As he was finishing up his doctorate, his wife, Penny, who was also finishing up her doctorate, got a fellowship to study lipids at Stanford University. So, he decided to join his wife in California and continued his studies there.
In 1978, the couple were interviewed, at the same time, at Penn State. "This was before universities really cared about couples being hired together," he says. "Penn State was remarkably good to us. I interviewed at Cornell and UC Davis and those schools didn't work out, and what we got at Penn State was a fabulous offer."
But State College was very different from Stanford and the Bay Area.
"We spent about six weeks trying to find downtown," Etherton laughs. "It was the same footprint, but different stores. The mall wasn't there yet; the restaurant options weren't great. You know, it was a just a quaint small town, and the university had 19,000 students. No high-rise apartments and Beaver Stadium was small, too."
He thought that he and his wife would stay in Pennsylvania for a few years and leave. But more than 40 years later, they still haven't left.
Researching rBST
Etherton's initial research at Penn State focused on adipose tissue, which collects, stores and then releases lipids. A lot of nutrients go to produce that tissue.
When animals get fatter, they become inefficient at using nutrients. Etherton had the idea of getting animals to produce less fat, but direct more nutrients to the skeletal muscle, producing more protein that people wanted.
He and other researchers looked at how fat cells took up glucose, which in pigs is a major nutrient for making fat. He and a student of his from South Korea measured glucose transport, but the research never got anywhere.
It was around this time that recombinant DNA technology — taking DNA molecules from two different species and inserting into a host to produce new genetic combinations — was discovered. A friend of Etherton's suggested he study growth hormones.
Etherton was among the first to study growth hormones in animals, starting with pigs.
"We used these advances to study the effects of administering recombinant porcine growth hormone to growing pigs," he says in a Penn State article about his retirement. "My research group was the first to establish that administering pST led to remarkable improvements in growth rate, muscle mass and feed efficiency. At the same time, we found that pST dramatically reduced the growth of body fat. We also conducted basic research to further our understanding of the biological mechanisms that mediated the effects of pST."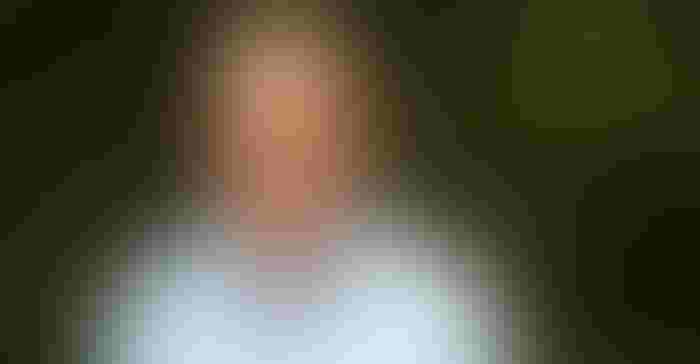 Research money started flowing in from the government and from companies that wanted to make recombinant proteins commercially.
"So, we were right there at what I call the front part of what I call the modern era of biotechnology, which was to make rare proteins found in nature using recombinant DNA technology," he says.
Using science to make more food led him to advocate more for biotechnology.
"We thought, man, we're going to have technology that's going to change the world," he says.
Facing backlash
But his research and the use of rBST by farmers to increase milk production brought unwanted attention. Activists and animal rights groups started criticizing the use of rBST and the milk that was produced by it.
Things blew up in the 2000s when the issue over rBST labeling on milk made national news headlines.
"The lesson I got was, you can scare people in 30 seconds, but I can't educate them about science in 30 seconds," he says.
Activist groups created a lot of mistrust in the scientific community, causing consumers to put pressure on government to mandate rBST labeling and to get farmers to stop using the technology.
Etherton, who at the time was president of the American Society of Animal Science, says the scientific community failed in its response. Instead of going directly to consumers to try to educate them about rBST, they instead relied on publishing white papers in scientific journals.
"That's a like a Model T approach," he said. "You had people at that time who were getting printed, getting onto social media, using technology. We did a lousy job of communicating the importance of scientific research to the public. That's still the case."
It became a stressful time for him and other scientists. Activists needed somebody to attack for visibility so they could fundraise, and Etherton became that person.
While the fight over rBST is largely over, Etherton thinks it's made it tougher for scientists to do the job of coming up with solutions to produce more food with less resources.
"What's really going to jolt this is when we realize, uh, the food is not in the grocery story, what are we going to do?" he says. "And this idea that you can't have national security without food security is going to come home. That's, unfortunately, where I see this heading."
Defending science
When Etherton came to Penn State, there were 140 students studying in the entire animal science department. He took over as head of the department in 1998 with a five-year plan of improving morale and helping turn the department into a leading institution for animal sciences.
It worked.
"The department became one of the elite departments among peers in the U.S.," he says in the Penn State article. "We witnessed a doubling in size of the undergraduate program, and our research and Extension portfolios increased significantly."
The department was also able to maintain all its animal research farms even in the face of development pressures.
But the future, he thinks, is uncertain. Animal science departments are facing funding pressures. At the same time, plant-based food companies are growing, and universities are struggling to provide cash flow to their farms.
"Going forward we need to do research and we're going to need access to those animals, but what happens in the future? I don't know," Etherton asks.
The interest in more regional food production is high, especially in the face of what happened during the COVID-19 pandemic. Ultimately, Etherton thinks the market will determine the long-term path forward.
"Our food system is large, with many large players that can take advantage of efficiencies," he says. "But large packing plants can be attacked easily, between security and other things. It's going to have to be in some way local, but the amount of food that we produce a year is staggering. And you got to meet that scale."
In the end, Etherton says he has no regrets. His proudest accomplishments aren't necessarily grounded in scientific research. He helped to create the state's dairy alliance, as well as grow undergraduate programs in the department and helped to keep the university's farms going. These are the things he's most proud of.
"It's really doing those things for the greater good," he says.
So, what's next? Don't count on him doing much gardening or yard work. His wife, Penny, is a professor of nutritional sciences at Penn State and is still working, so he plans on staying in the State College area.
He's traveled to 35 other countries, and he anticipates doing some more travel in retirement. But his first plan is to just relax.
"A lot of people are asking, 'Well Terry, what are you going to do?' I'll figure it out when I get there," he says. "It's been a wonderful ride."  
Subscribe to receive top agriculture news
Be informed daily with these free e-newsletters
You May Also Like
---