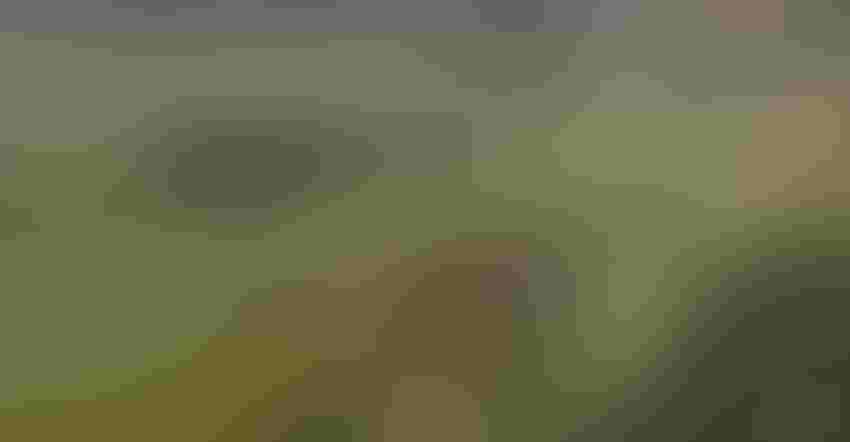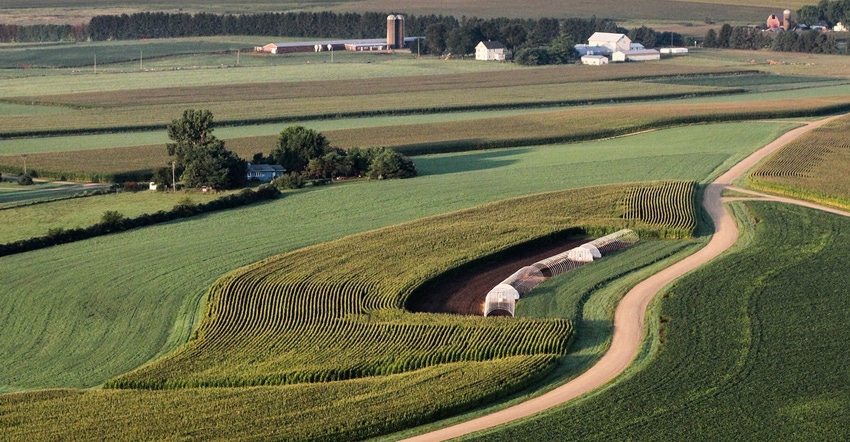 AWARD WINNERS: Every year, the University of Wisconsin-Madison College of Agricultural and Life Sciences honors individuals, faculty and staff, and alumni who have impacted the ag industry throughout their careers.
Farm Progress
The University of Wisconsin-Madison College of Agricultural and Life Sciences has selected seven people for its 2022 Honorary Recognition, Distinguished Alumni and Distinguished Service awards. CALS will present the Honorary Recognition Award to Andy and Steve Diercks, Liz Henry, and George Siemon; its Distinguished Service Award to Richard Straub; and its Distinguished Alumni Award to Barry Jacobsen and Jenny Scott.
These are the highest honors bestowed by the college. The Honorary Recognition Award, now in its 112th year, recognizes individuals who have made significant contributions to their professions, their communities and the university. The Distinguished Service Award, first given in 1994, recognizes meritorious service by CALS faculty and staff members. The Distinguished Alumni Award, which recognizes lifetime achievement and service by college graduates, was established in 2009.
The awards will be presented at the CALS Honorary Recognition Banquet on Oct. 13 in Union South. Get more information and register online.
Honorary Recognition awardees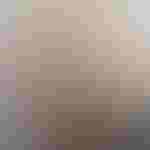 Father-and-son duo Steve (pictured) and Andy Diercks have had a significant impact on Wisconsin agriculture, CALS, the state and the nation for over 50 years, having held leadership roles in local, college, state and national agricultural organizations. They are among the state's leading potato growers and have put into practice some of the most modern production systems on their farm.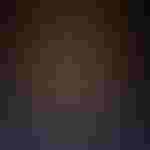 The Dierckses have worked closely with faculty, staff and students from UW-Madison across a range of CALS departments and have supported research and outreach efforts in CALS and Extension. Andy (pictured) currently serves on the CALS board of visitors and has been a college representative for the Council for Agriculture Research, Extension and Teaching.
The Diercks family led the effort to establish the Wisconsin Potato and Vegetable Storage Research Facility at the UW-Madison Hancock Agricultural Research Station, and they were critical to the establishment of the Wisconsin Potato Industry Board-Wisconsin Distinguished Graduate Fellowship Program and the UW Foundation Wisconsin Potato Industry Donor Advised Fund. They have served on national potato boards and represented Wisconsin in initiatives at the national level.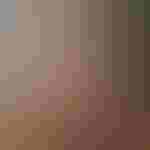 Liz Henry (pictured) has leveraged her UW-Madison experiences to contribute to the agricultural community at every opportunity. Her CALS degree in meat and animal science paired with a Master of Business Administration provided a foundation for her efforts to elevate the agribusiness industry in Wisconsin. She served as a Farm and Industry Short Course housefellow, Alice in Dairyland, CALS instructor and adviser, and in various leadership positions in ag-related businesses while growing the family businesses, Henry Farms, and Henry Farms Prairie Spirits (J Henry & Sons).
In 2005, Henry became the associate director of the university's Renk Agribusiness Institute, where she developed the Renk Scholarship Program, revived the Ag Business Management Club and assumed leadership of the annual Agricultural Outlook Forum. Her proudest achievement was establishing the undergraduate Certificate in Business Management for Agricultural and Life Sciences in collaboration with the Department of Life Sciences Communications and the Wisconsin School of Business.
Through her volunteer leadership, Henry gives back to her community, to agriculture and to UW-Madison. She has served as president of the Wisconsin Agricultural and Life Sciences Alumni Association board, president of Demeter, and a member of the college's board of visitors.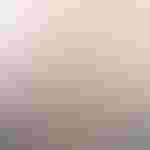 Since establishing Organic Valley in 1988, George Siemon (pictured) has helped transform American farmland — and Wisconsin's Driftless Region, in particular — by helping to create a demand for organic food, including dairy, eggs and meat products. To protect and grow this emerging sector of Wisconsin's agriculture, Siemon led the development of the federal organic standard, creating and stabilizing an industry now worth $60 billion a year. Siemon has worked for more than 40 years to better the environment and livelihoods of neighbors in the Driftless Region, and extend those benefits to farmers and communities across the country.
Siemon was instrumental in establishing the Clif Bar and Organic Valley Chair in Plant Breeding for Organic Agriculture in CALS. He also supported the Louise Hemstead Leadership Award, as well as a variety of other programs in the college, including the Center for Dairy Research, Center for Integrated Agricultural Systems, the School for Beginning Dairy Farmers and organic cropping systems research. Siemon served on the CALS board of visitors from 2007-13. While guiding the development of Organic Valley and national organic agricultural policy, he remains rooted in rural Wisconsin and farming.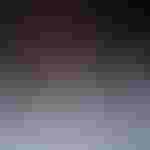 Throughout his 40-year career, Richard Straub (pictured) has served as a faculty member and a leader in the Department of Biological Systems Engineering, his home department, and in CALS. He served as the BSE Department chair for two terms, and for the college as senior associate dean, director of agricultural research stations, and executive director of the Wisconsin Agricultural Experiment Station. As senior associate dean, Straub led faculty personnel issues, including hiring nearly 60 faculty members. He played important roles in planning for new facilities, gaining authority from the Wisconsin Legislature to purchase and sell agricultural lands and managing reductions to the college's budget following cuts to UW System. 
Straub's research interests focus on forage harvesting, processing of agricultural crops and materials, agricultural machinery, energy management, and adapting farm equipment for people of all abilities. His work with AgrAbility of Wisconsin has created a significant impact on Wisconsin agriculture by providing assistance to 2,500 farmers and farm families who have been able to continue farming through AAW interventions. Straub's commitment to the college's students, faculty and staff has been apparent in his work, and he continues to serve on CALS committees as an emeritus professor.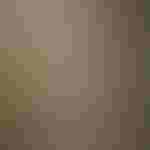 After obtaining his bachelor's and master's degrees through the Department of Plant Pathology at UW-Madison, Barry Jacobsen (pictured) went on to receive a doctorate at the University of Minnesota and then launched a productive career that spanned three land-grant universities and left positive impacts in the fields of plant pathology and Integrated Pest Management. He is a Fulbright alumnus, a fellow of the American Phytopathological Society, and holds eight patents. A number of Jacobsen's patents pertain to the commercially released biological control organism Bacillus mycoides isolate J, which is known commercially as LifeGard Biological Plant Activator. This foliar-applied biocontrol product, which acts by inducing plants' natural disease defenses, is active against a broad spectrum of pathogens and is approved for use in organic crop production.
Jacobsen recently gained emeritus status at Montana State University after 28 years serving as professor, department head, associate director of the Montana Agricultural Experiment Station, and dean of the College of Agriculture. He served on the faculties of the University of Illinois and Auburn University as professor and department head, respectively. He also served as coordinator for USDA IPM programs in Washington, D.C., for two years. Jacobsen has never forgotten his UW roots, though, and his broad perspective is frequently sought by the Plant Pathology Department in CALS for help in evaluating candidates for tenure or promotion and to speak at seminars and guest lectures.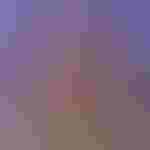 Jenny Scott (pictured) has devoted her entire career to the advancement of safe food production and the development of programs that address the complex safety and public health issues facing all facets of the food industry. Her four-decades-long career in academia, industry and government service gives her unique perspectives and strengths in promoting dialogue and consensus among industry, academia, non-government organizations, and intra- and intergovernmental agencies.
Scott earned her master's degree through the Department of Bacteriology at UW Madison and then spent the next five years at the UW-Madison Food Research Institute, where she contributed to groundbreaking studies on the control of pathogens and other hazards in foods. She next had leadership roles at National Food Processors Association/Grocery Manufacturers Association and the U.S. Food and Drug Administration. Her work has included the development of international food safety standards through Codex Alimentarius. Scott is among the most recognized and well-known food safety professionals in the world. 
Source: UW-Madison CALS, which is solely responsible for the information provided and is wholly owned by the source. Informa Business Media and all its subsidiaries are not responsible for any of the content contained in this information asset.
Subscribe to receive top agriculture news
Be informed daily with these free e-newsletters
You May Also Like
---