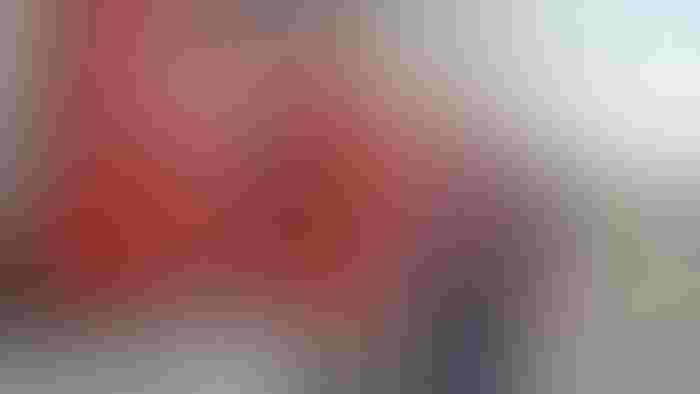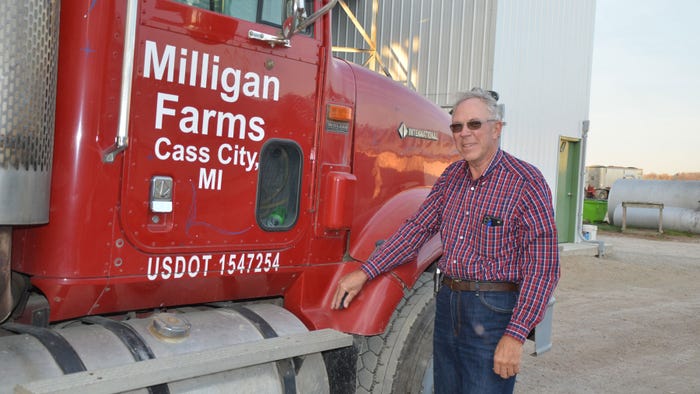 Photo by Jennifer Kiel
When talking about the roots of agriculture, Dave Milligan has worked hard not only at growing proficiency and profitability, but also building agriculture advocacy in many areas.
"Milligan Farms under Dave's leadership has continued to adapt to newer technology and has implemented it into management," says Phil Kaatz, senior field crops educator for Michigan State University. "What separates Dave from other farmers is his ability to keep a sharp focus while being adaptable through changes in markets, weather or agronomic systems. He does all this as he gives his time leading organizations at the local, state and national level."
Jody Pollok Newsom, executive director of the Michigan Wheat Program, agrees. "Dave is an active and integral participant in discussions on prioritizing research projects for funding, focusing on the cutting edge," she says.
Newsom, with support from the MWP board and several other letters of support, successfully nominated Dave Milligan as a 2023 Michigan Master Farmer.
Dave and his son, Michael, have expanded the farm to 4,500 acres in Cass City, growing corn, wheat, soybeans and dry edible beans.
"He is very much in the forefront of ag tech while also integrating his knowledge of farm policy and seeing the bigger picture to help all farmers," says Carl Bednarski, president of Michigan Farm Bureau.
Dave grew up on a 240-acre dairy and crop farm — a combination of his paternal and maternal grandparents' farms. As a kid, summers, after school and weekends were spent farming with his dad. "As I got older, I became more of a helper than a hinderance," Dave says with a smirk.
Grain concentration
The farm was eventually transitioned to focus solely on grain. "I'd rather work on keeping machinery running than keeping cows healthy," Dave adds.
The farm was continually expanded to 560 acres as Dave went through high school.
Through FFA, 4-H, Michigan State University Extension and other learning experiences, Dave adapted fertilizers to fit the farm, as well as other inputs and hybrids.
"And, I was pretty much responsible for machinery and mechanical work," he adds.
In 1973, he bought his first 80-acre farm to the west of the home operation. Several other farm purchases followed, including the dairy farm and house he and his future bride would later call home.
Now farming in a 4-mile radius, he says it has its advantages of convenience, but also disadvantages when there's a year of extreme weather.
Over the years, drain tile was added, as well as a grain drying and storage system.
Dave's learned some lessons through the years, including the real value of being timely with planting and spraying and not being afraid to put the long hours in when the time is right.
Soil health also is a priority as he seeds clover in when spraying wheat to get a cover crop. "It's about soil health, sustainability and our climate," he adds. "We need to keep the ground covered to keep something in that cycle and the microbes working."
The farm is grid-sampled and variable-rate fertilizer is applied. They bought a new planter to sow 20-inch rows in dry beans and soybeans. "We sometimes have white mold issues, so where the crop might grow too lush or thick, we lower the population and, where it's sparse, we increase it," Dave says. "My son, Mike, puts it all into the computer to direct the planter."
Dave was introduced to wife, Kris, in the spring of 1989, and they were married that fall. Michael was born three years later, and their daughter, Elisabeth, three years after that. Elisabeth graduated from medical school at MSU and is now in her residency.
After high school, Mike had the same interest in farming as his father, and after four years of college, he was encouraged to work off the farm for a few years so he could bring back new ideas.
In the summers during college, he worked for a fertilizer company, then custom combining in the Plains states and a progressive farming operation out of Wisconsin. He came back to the farm after graduating from Purdue with a bachelor's degree in farm management.
As Milligan Farms grew, part-time workers were added, and the operation now has several full-time employees.
"I was given advice by an employee that it's tough to have two bosses," Dave says. "So, about that time I was getting involved with the leadership of ag organizations, Mike took on the day-to-day management decisions — when to plant, combine and spray, buying seed, inputs and everything else."
Mike is also renting and buying farmland on his own.
Ag advocacy
One of Dave's first involvements in the ag community was joining Michigan Farm Bureau and its Community Action Group. He has served on the Tuscola County Farm Bureau Board, Michigan Farm Bureau State Policy Development Committee, and the American Farm Bureau Federation Wheat Committee.
"Dave has been an active Farm Bureau member for several years and a true asset on the local, state and national level," Bednarski says.
He went on to serve on the Michigan Bean Commission as both vice chairman and chairman. He also represented the state as a member of the American Dry Bean Board, eventually serving as president for a two-year term.
"It was there his leadership really shinned as two national organizations were melded together into what is known as the U.S. Dry Bean Council," says Joe Cramer, MBC executive director. "Dave and his son, Mike, do an excellent job utilizing sustainable production practices and cropping systems to assure their land will successfully remain in their family well into the next generation."
An attempt to create a wheat checkoff in the state failed in 2000. But in 2008-09 when growers had a falling numbers issue with wheat, the effort was rejuvenated.
The checkoff referendum went to a statewide vote, passed, and the Michigan Wheat Program was formed. Dave was elected the first MWP chairman and served nine years. In those early years, "the board put in a lot of work to get it going and it was very successful," Dave says. "We needed to get more bushels per acre of quality wheat, so we heavily focused on research, including partnering with Michigan State University to fund a wheat breeder, Dr. Eric Olson, and later a dedicated specialist, Dennis Pennington, for wheat research and management."
Later, MWP joined the 20-state National Association of Wheat Growers. There, Dave started in the officer ranks as secretary and worked his way up to national president. He now serves as past president.
"Prior to the wheat checkoff program passing, wheat research at MSU was minimal," Pennington says. "Over the past 10 years, nearly 150 research projects at MSU have been funded, totaling nearly $3.5 million spent in support of wheat research. Dave has always been a visionary leader for agriculture."
As president of the National Association of Wheat Growers, Dave shared his knowledge and expertise at several congressional hearings and meetings with legislators. He worked with the National Wheat Improvement Committee to help secure an additional $10 million in the farm bill to fund new research on fusarium head blight, the most economically devastating disease in U.S. wheat.
Talking about his pride in being a farmer, Dave says too many people take their food for granted.
"Most businesspeople say, why would you invest all that money for what you do? We're not real profitable doing it when you look at return on investment. But I think there's something to be said about working hard, making an honest living and proficiently providing high-quality food, feed and fiber for the world."
Dave Milligan at a glance 
Farm: Milligan Farms, 4,500 acres of corn, soybeans, dry beans and wheat.
Nominator: Michigan Wheat Program board
Ag and community leadership: Cass City FFA president, Elkland Township supervisor, 12 years; Cass City Area Ambulance Board, 12 years; Tuscola County commissioner, four years; Tuscola County Planning Commission, eight years; Rotary Club of Cass City, 40-plus years (many offices); Tuscola County Farm Bureau board, eight years; Michigan Bean Commission, six years, including two years as chairman; American Dry Bean board, six years, including two years as chairman; Michigan Farm Bureau State Policy Committee, two years; American Farm Bureau Wheat Committee, two years; National Association of Wheat Growers Board, 10 years serving as secretary, treasurer, vice president, president and current past president.
Awards: FFA State Farmer, Cass City Citizen of the Year 2013, Honorary Chapter FFA Degree 2018, Rotary Paul Harris major donor.
About the Author(s)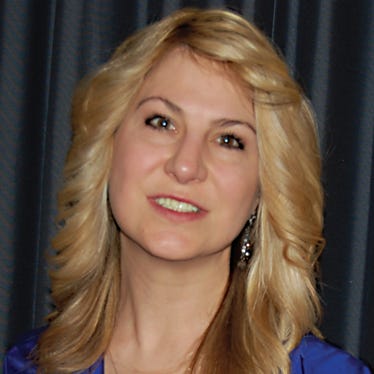 While Jennifer is not a farmer and did not grow up on a farm, "I think you'd be hard pressed to find someone with more appreciation for the people who grow our food and fiber, live the lifestyles and practice the morals that bind many farm families," she says.
Before taking over as editor of Michigan Farmer in 2003, she served three years as the manager of communications and development for the American Farmland Trust Central Great Lakes Regional Office in Michigan and as director of communications with Michigan Agri-Business Association. Previously, she was the communications manager at Michigan Farm Bureau's state headquarters. She also lists 10 years of experience at six different daily and weekly Michigan newspapers on her impressive resume.

Jennifer lives in St. Johns with her two daughters, Elizabeth, 19, and Emily 16.
Subscribe to receive top agriculture news
Be informed daily with these free e-newsletters
You May Also Like
---