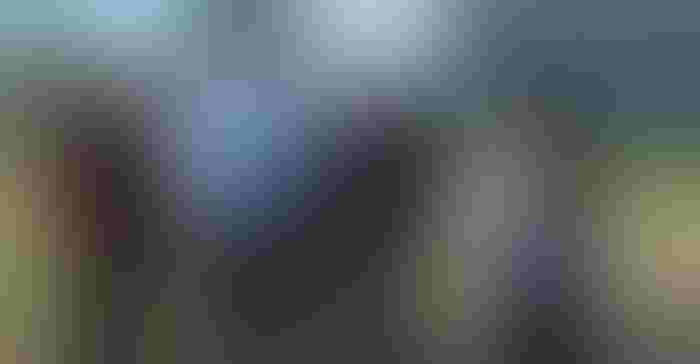 Jeanie Igl did not hesitate when asked, "What are the greatest challenges in farming going forward?"
"Taxes and government regulation," she responded promptly and firmly. The fourth-generation Mason, Mich., farmer was looking for answers when Secretary of Agriculture Tom Vilsack visited their 2,600-acre corn and soybean operation June 11 — Vilsack's first Midwest farm visit since his appointment as secretary.
Vilsack was invited to the farm by U.S. Rep. Elissa Slotkin, D-Mich., to hear from growers who had questions about taxes, climate change provisions and more.
At the forefront was the proposed tax change under the American Families Plan. President Joe Biden wants to change the way capital assets are taxed at death by doing away with the "step up" in basis on inherited property — meaning capital gains would incur from the point of original purchase, not the current fair market value at the time of the previous owner's death.
Igl, who is the Ingham County Farm Bureau president and farms with her husband, Tony, says her mom and dad (Sid and Carol Hawkins) bought into the Hawkins Homestead Farm in the 1960s and 1970s, when land was $200 an acre.
"Prices are way above that now, and so with the stepped-up basis, it brings it to current levels — you're talking $3,500 to $5,000 or more an acre," she said, noting how scary the capital gains tax would be from the time of original purchase, even with a $2 million (proposed) exemption.
"That's going to put the farm in jeopardy," she said, noting they have four children and only one is looking to possibly join the farm. 
Vilsack said that's not the case, and the act contains a provision that if the farm "continues to be owned and operated by the family, it's not going to be subject to any tax incident," he said. "Even if Mom and Dad, who farmed the farm for 20 or 30 or 40 or 50 years passes away, and the kids decide they want to sell, each child is going to have a million-dollar exemption, and their spouse is going to have a million-dollar exemption. So, that's a substantial amount of exemptions. … We're confident in saying that 98.9% of farms in this country will not be negatively impacted from a tax perspective."
Slotkin added, "The things we really heard today were, again, family farmers wanting to make sure that whatever happens with taxes, we don't treat family farmers the way we would treat a stockbroker. There's something different about our farmers and the importance of maintaining our farms."
Climate and conservation
Vilsack also made a visit to Michigan State University's new STEM Teaching and Learning Facility —which was built at the site of the former Shaw Lane Power Plant — where he touted conservation, forestry and carbon sequestration as part of the climate solution. Vilsack and Slotkin were joined by Sen. Debbie Stabenow and MSU President Samuel Stanley in the building, which was built with lumber rather than steel.
"President Biden's often talking about 'Build Back Better' — I think Michigan State has figured out how to do that," Vilsack said. "The opportunity to continue to store the carbon in these wood products, and through reforestation, which you're doing here in Michigan, it allows that carbon to continue to be stored to reduce our carbon footprint.
"And the same thing is true in agriculture, as we grow crops, as we embrace conservation, we're sequestering carbon. And now we're going to see an acceleration of that effort, and in doing so, creating new revenue streams, new revenue opportunities."
Vilsack said the Climate Solutions Act will provide a foundation and the confidence, certainty and consistency in terms of standards and protocols for conservation efforts that result in positive climate benefits, as well as provide technical assistance for growers.
"We can do so much with agriculture, forestry, land-based solutions and nature-based solutions," Stabenow added. "They are a big part of tackling where we go in terms of the climate crisis."
Slotkin said the science coming out of MSU is going to directly help farmers be more climate capable and get paid for making those investments. "I reject this false choice between farmers and climate," she says.
Vilsack agreed and said the work on climate "would literally transform our food system and our agricultural system."
Farmer assistance
Vilsack said the agriculture industry has done a good just of "bouncing back" from COVID-19 and its ripple effects, as well as the recent ransomware hit that disrupted business at JBS, the world's largest meat company by sales — which processes beef, poultry and pork.
"We're going to provide a lot of help," Vilsack said. "We've already provided a substantial amount. Nearly $6 [billion] or $7 billion of assistance has gone out to farmers as a result of pandemic assistance programs. We just announced another $4 billion under Build Back Better programs to help the transformation."
Vilsack promised more funding, and four days after his Michigan visit, funding through the USDA Pandemic Assistance for Producers Initiative was announced June 15.
It includes $200 million for small, family-owned timber harvesters and haulers, $700 million for biofuels producers, $400 million for the new Dairy Donation Program, $580 million for Supplemental Dairy Margin Coverage, $700 million for PPE grants, and up to $20 million for growers to transition to organic.  
Trade
Building relationships and connections with foreign agricultural ministers and secretaries is critical, Vilsack said, when asked about what he'd learned during his time with the Dairy Export Council between the Obama and Biden administrations.
"Trade is about presence," he added. "If you're going to deepen your presence, you have to have more people on the ground, promoting. You have to have more partnerships with organizations and countries, so you better understand the market."
We need to promote American agriculture as safe, nutritious and ample, but also sustainably grown, he said.
Americans have a strong message, Vilsack added, but they need to continue to diversify market opportunities. "That's so we don't just rely on one or two large markets as we have in the past," he explains. "That puts us at risk, and I think we need to look at other countries and other parts of the world — Southeast Asia, Africa — we also need to make sure we enforce trade agreements that are existing."
WOTUS revision
Vilsack said he has had recent talks with EPA Administrator Michael Regan. Before making any decisions, he wants to "listen and learn." In recrafting the Waters of the United States rule, it is hoped the administration, "responds to the concerns and the realities on the ground," Vilsack said. "I think it's fair to say we need to do more of that as we're formulating something like this. I believe he's sincere in doing that, and I think he'll follow through on it."
About the Author(s)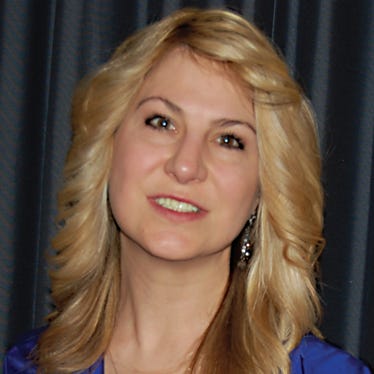 While Jennifer is not a farmer and did not grow up on a farm, "I think you'd be hard pressed to find someone with more appreciation for the people who grow our food and fiber, live the lifestyles and practice the morals that bind many farm families," she says.
Before taking over as editor of Michigan Farmer in 2003, she served three years as the manager of communications and development for the American Farmland Trust Central Great Lakes Regional Office in Michigan and as director of communications with Michigan Agri-Business Association. Previously, she was the communications manager at Michigan Farm Bureau's state headquarters. She also lists 10 years of experience at six different daily and weekly Michigan newspapers on her impressive resume.

Jennifer lives in St. Johns with her two daughters, Elizabeth, 19, and Emily 16.
Subscribe to receive top agriculture news
Be informed daily with these free e-newsletters
You May Also Like
---