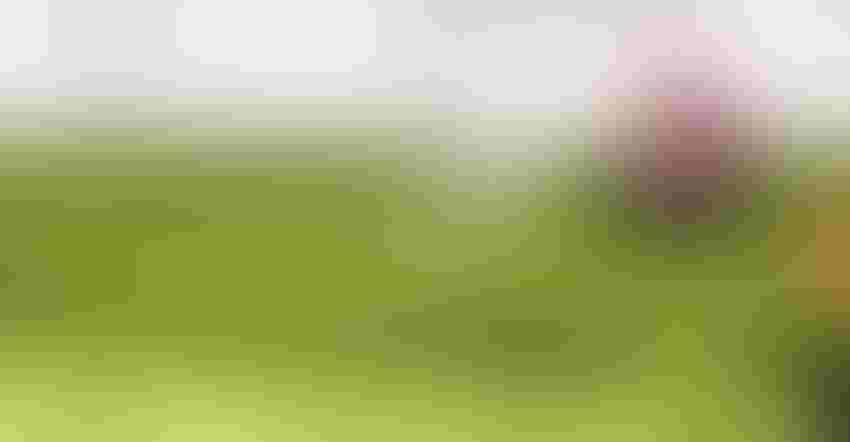 Tangerine acreage continues to grow in Tulare County at the same time nurseries of citrus and subtropical trees increased sales significantly. Units of citrus and subtropical trees sold in 2018 doubled from the previous year.
Todd Fitchette
Though Tulare County dairy numbers continue to decline, milk production in the nation's most prolific dairy-producing county were up 1 percent in 2018. That may not seem significant, but when you produce around 11 billion pounds of milk annually, a 1 percent change is a big number.
Unlike 2014 when milk prices soared to record highs and took Tulare County's total ag value above $8 billion for the first time, 2018's 2.5 percent bump in crop value was not sufficient to crown Tulare County the lead ag producing county in the state. That title returns to Fresno County, which in 2018 saw full allocations of surface irrigation delivered to westside growers that several years earlier saw their allotments curtailed.
On the year, Tulare County farmers grossed $7.21 billion on higher field crop prices and acreage increases in blueberries, pistachios and tangerines, according to Tom Tucker, Tulare County agricultural commissioner.
The production of fruit and nut crops makes up over half the county's gross agricultural value. Dairy and poultry products make up another fourth of the value. In all, the production of 45 different commodities each grossed over $1 million.
Dairy
At nearly one-fourth of the county's overall ag value, milk production totaled just over 11 billion pounds in a year that saw milk pricing decisions change from a state marketing order to the Federal Milk Marketing Order. It's this change that local agriculture commissioners with considerable dairy production in their counties say will affect how they collect data for their annual crop reports as the U.S. Department of Agriculture, overseer of the FMMO, does not collect county-by-county milk data, whereas the State of California does.
Related:Fresno County hits record crop value with full water allotment
Nevertheless, dairy farmers say that milk prices remain "depressed," which may explain the $93 million decline in gross value of all milk in the county to $1.68 billion and the continued dairy dispersal sales.
Permanent crops
The popularity of almonds, citrus and pistachios was reflected in acreage increases on the year. Almonds won the race with over 6,100 new acres, followed by about 2,500 acres of tangerines and nearly 2,300 acres of pistachios, according to Tucker's report. Conversely, table grapes and navel oranges saw declines of nearly 5,400 acres and 3,700 acres, respectively. Overproduction of table grapes and a price crash that year likely precipitated the decline in grape acreage. Still, there was a net gain of over 132,000 acres of permanent plantings in 2018.
Tangerine acreage continues to climb, now up to 28,500, or about 3,000 more bearing acres than the previous year. Navels and Valencia oranges saw acreage declines, while lemons and grapefruits increased in bearing acres.
Related:Kern ag values climb to over $7.46b on diversity of crops
Outside of the fruit category, almonds and pistachios are the top tree nuts planted in the county at over 79,000 and over 71,000 acres, respectively.
Almond yields remained relatively flat at about one ton per acre in a year much like the previous where bloom time frost and extended springtime cold weather affected pollination in much of the Central Valley growing region. Harvest acreage in 2018 was also relatively flat, suggesting that the growth in total almond acreage came from new plantings while few older orchards were removed.
Harvested acres of pistachios continue to climb – now up to over 67,000 for a tree that experts suggest we still don't know the life expectancy of. While almonds tend to be replaced after about 25 years, farmers with pistachio trees older than that continue to harvest profitable crops.
Vegetables, nurseries and birds
Tulare County is not a big vegetable growing region. Under 3,000 acres of various vegetables were grown in 2018. Notable among these crops was the significant boost in the yield of cucumbers – up nearly 300 percent to almost 18 tons per acre on 40 acres of production.
Conversely, processed broccoli production went the other direction as yields here fell 140 percent on just over 400 acres of total production.
Production of various products ranging from trees and vines to ornamental plants grossed over $97 million in 2018. Big changes among the category was the doubling of citrus and subtropical trees sold to almost 2.4 million trees, and an almost 400 percent decline in the sales of grape and berry vines. Units of deciduous fruit and nut trees sold dropped over 300 percent while the quantity of ornamentals sold grew slightly.
Tucker says large poultry companies are looking to build bird facilities in Tulare County to rear them for their meat. He said the value of poultry production in the county grew by $10 million on the year as the number of birds raised grew by 3.6 million.
Exports
Oranges are far and away the largest export commodity with half the county's crop destined for foreign markets. Of those markets South Korea bough 42 percent of that production with 27 percent going to China and 16 percent to Japan.
Grape exports are a little more evenly spread after factoring in the 30 percent that went to Mexico. Tulare County grapes found their way to markets in the Philippines, South Korea, China, Australia, Taiwan, New Zealand, Vietnam, Guatemala, Japan, and various other countries.
About the Author(s)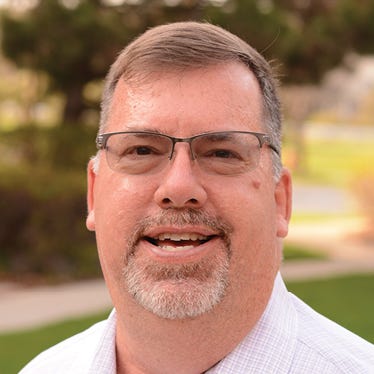 Associate Editor, Western Farm Press
Todd Fitchette, associate editor with Western Farm Press, spent much of his journalism career covering agriculture in California and the western United States. Aside from reporting about issues related to farm production, environmental regulations and legislative matters, he has extensive experience covering the dairy industry, western water issues and politics. His journalistic experience includes local daily and weekly newspapers, where he was recognized early in his career as an award-winning news photographer.
Fitchette is US Army veteran and a graduate of California State University, Chico. 
Subscribe to receive top agriculture news
Be informed daily with these free e-newsletters
You May Also Like
---