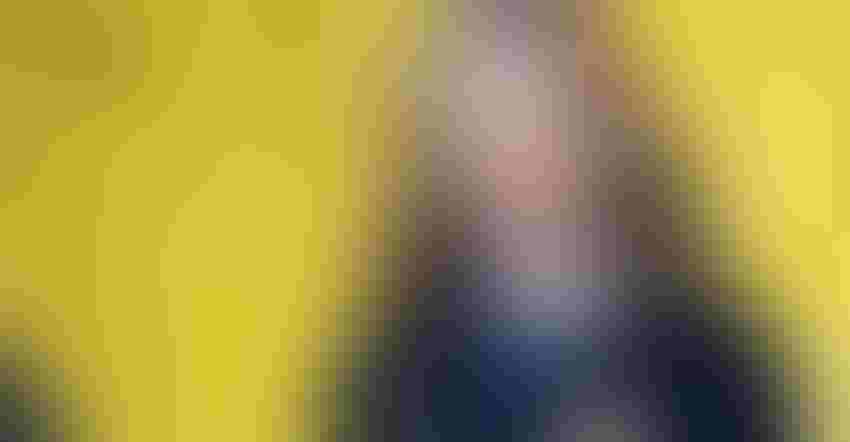 FFA STATE OFFICER: When Gracie Murphy was an FFA section president, she was a group leader for the Build Conference. That's when she found the desire to be an Illinois FFA state officer and ag teacher.
Holly Spangler
Gracie Murphy remembers growing up around her grandparents' farm near Macomb, Ill. But even as a child with a rural background, she didn't envision herself as one day being a part of the agriculture industry — let alone becoming the 2021-22 Illinois FFA secretary with plans to be an agriculture teacher.
But her interest in agriculture changed when she joined FFA during her freshman year at Macomb High School.
Family history didn't drive her to join FFA, but instead, a curiosity in what the group was all about. The Macomb FFA chapter had been re-established two years before Murphy's freshman year. Not knowing what the chapter entailed, Murphy and her peers decided to give FFA a try, she says.
And along the way, Murphy found personal development and growth.
"FFA definitely helped me find who I wanted to be," she says. "Beforehand, I was very much a person that wanted to please everybody around me, but it [FFA] really helped me be able to turn into the person I am today and be different. That gave me an opportunity to find my values, goals — and help others, which I have grown a passion for."
One specific FFA event became the turning point for Murphy.
"It was during Build Conference, the fall of my senior year. As a section president, I was able to be a group leader for that conference," she explains. "I got to be in charge of a group of kids, and we went over values, goals, inspirations and a bunch of different other topics."
A week later, those kids reached out about their recent endeavors, such as participating in various contests and running for a chapter office, Murphy adds. They said she was their inspiration to get more involved in FFA.
And right there, her FFA goals and career plans started to unfold.
"It was in that moment I realized I could help others, and I had the opportunity to help those around me. It just gave me a warm feeling in my heart," she says with a smile.
Murphy decided to run for state FFA office and to one day become an ag teacher after she attends Southern Illinois University–Carbondale.
And for students on the fence about joining FFA, Murphy has some advice.
"Never say no. Even if you think FFA is not for you, and even if you think you won't be interested, just try it," she says.  "You never know when you're going to find your niche.
"You never know when you're going to find your passion, and you never know what kind of people you're going to meet along the way."
About the Author(s)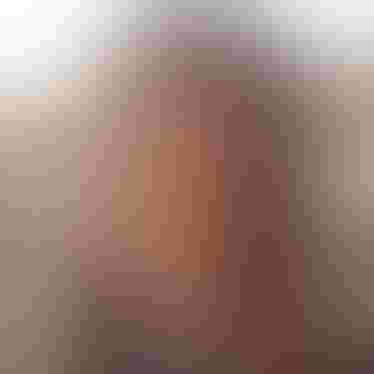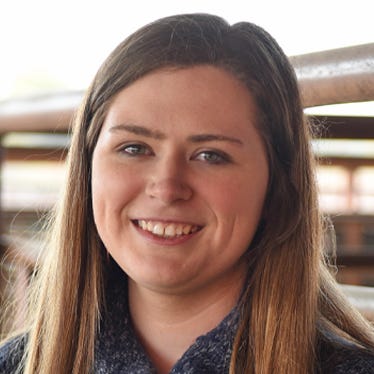 Field editor, Farm Progress
A 10th-generation agriculturist, Sierra Day grew up alongside the Angus cattle, corn and soybeans on her family's operation in Cerro Gordo, Ill. Although she spent an equal amount in farm machinery as she did in the cattle barn as a child, Day developed a bigger passion for the cattle side of the things.
An active member of organizations such as 4-H, FFA and the National Junior Angus Association, she was able to show Angus cattle on the local, state and national levels while participating in contests and leadership opportunities that were presented through these programs.
As Day got older, she began to understand the importance of transitioning from a member to a mentor for other youth in the industry. Thus, her professional and career focus is centered around educating agriculture producers and youth to aid in prospering the agriculture industry.
In 2018, she received her associate degree from Lake Land College, where her time was spent as an active member in clubs such as Ag Transfer club and PAS. A December 2020 graduate of Kansas State University in Animal Sciences & Industry and Agricultural Communications & Journalism, Day was active in Block & Bridle and Agriculture Communicators of Tomorrow, while also serving as a communications student worker in the animal science department.
Day currently resides back home where she owns and operates Day Cattle Farm with her younger brother, Chayton. The duo strives to raise functional cattle that are show ring quality and a solid foundation for building anyone's herd.
Subscribe to receive top agriculture news
Be informed daily with these free e-newsletters
You May Also Like
---