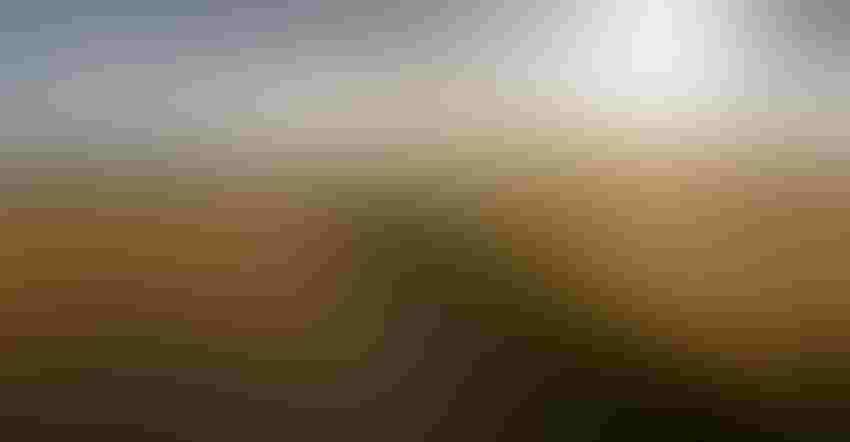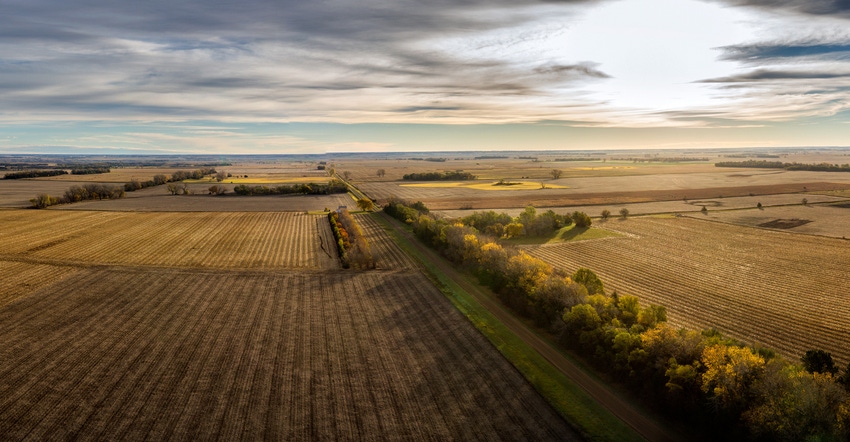 ONLINE OUTREACH: Jordan Scott farms with his family in Valley Springs, S.D., and shares their farm story on their farm's YouTube channel, Scott Family Farms.
PatrickZiegler/getty images
For farmers looking to share their farm stories, there is no shortage of options to pursue. Written or video blogs, Facebook pages, TikTok videos, and of course, YouTube channels are all ways to share farm happenings with a broad audience.
For Valley Springs, S.D., farmer Jordan Scott, his family farm's YouTube channel is a way to share daily farm chores with an online audience. "I saw some other farmers doing it, and I have a little bit of a background in film and editing," Scott says of his farm's YouTube channel, Scott Family Farms. His background in film includes a degree in graphic design from the University of South Dakota.
Uploads to his channel include farm activities such as stuck tractors, operation of large machinery, farm visits and drone harvest footage. Some of the channel's most popular videos include the 2020 corn harvest, cost of a bag of seed corn, beaver dams, broken wheels and tillage in action.
Scott says using drone footage is a great way to share the farm with an online audience. This online audience can be anyone from other farmers to urban consumers. "It's pretty mixed," he says. "There's a lot of farmers who want to see what other farmers are doing, and then people who have no farming background and want to see what farmers are doing."
With this mix of viewers, Scott says he keeps his content basic to allow everyone to understand and learn from the videos.
Harvest showcase
With South Dakota harvest recently completed, Scott didn't hesitate to post harvest happenings to his channel. "We had perfect weather here, and didn't have to stop for anything," he says. "This was one of the easier harvests we've had, for sure."
In years past, Scott says he and his family have had to combine on Thanksgiving Day, so they're pleased that they were able to get into the fields right away.
While dry conditions plagued much of the state, Scott says their farm was one that received timely rains to get it through the growing season with enough moisture. "We had a pretty good crop that was right at or above average for us on soybeans," he says. "We had some timely rains in August that really helped us out."
For the rest of their fall, Scott says they have some late tillage work to complete and then the real work begins with plans and preparations for 2023.
Soybean association work
Scott also serves as president of the South Dakota Soybean Association and has been a board member with SDSA since 2017. He initially joined the board through the American Soybean Association's Young Leader Program.
"I grew up with my dad being active in SDSA and on the national level with ASA," Scott says. "I've seen the hard work he's put in and the results produced, not just for our farm but for other farmers also."
Scott says this first-hand experience from his father drew him into being an advocate for soybean farmers.
To check out happenings and activities for Scott Family Farm, subscribe to their YouTube channel.
About the Author(s)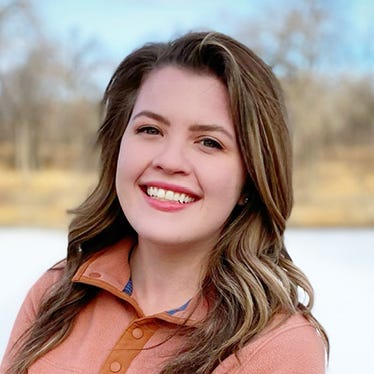 Editor, Dakota Farmer, Farm Progress
Sarah McNaughton is a graduate of North Dakota State University, with a bachelor's degree in agriculture communications, along with minors in animal science and Extension education. She is working on completing her master's degree in Extension education and youth development, also at NDSU. In her undergraduate program, she discovered a love for the agriculture industry and the people who work in it through her courses and involvement in professional and student organizations.
After graduating college, Sarah worked at KFGO Radio out of Fargo, N.D., as a farm and ranch reporter. She covered agriculture and agribusiness news for North Dakota, South Dakota and Minnesota. Most recently she was a 4-H Extension agent in Cass County, N.D., teaching, coordinating and facilitating youth programming in various project areas.
She is involved in agriculture in both her professional and personal life, serving on the executive board for North Dakota Agri-Women, and as a member in American Agri-Women, Sigma Alpha Professional Agriculture Sorority Alumni and Professional Women in Agri-business. As a life-long 4-H'er, she is a regular volunteer for North Dakota 4-H programs and events.
In her free time, she is an avid backpacker and hiker, enjoys running with her cattle dog Ripley, and can be found most summer weekends at rodeos around the Midwest.
Sarah is originally from Grand Forks, N.D., and currently resides in Fargo.
Subscribe to receive top agriculture news
Be informed daily with these free e-newsletters
You May Also Like
---