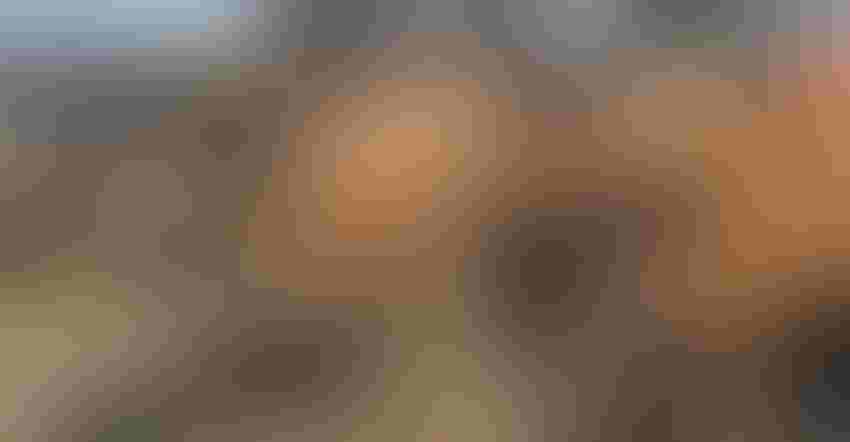 NAFTA-DEPENDENT: According to the Farm Bureau, Wisconsin exports 49% of its dairy products to Mexico and Canada, 54% of its soybeans, 94% of its pork, 79% of its poultry, 19% of its corn, 53% of its fruits and vegetables, and 34% of its beef.
President Donald Trump said on Jan. 17 that terminating the North American Free Trade Agreement would result in the "best deal" to revamp the 24-year-old trade agreement with Canada and Mexico in favor of the United States.
Lawmakers, as well as agricultural groups, automakers and industrial groups, have warned Trump not to quit NAFTA, but he said that may be the outcome.
"We're renegotiating NAFTA now. We'll see what happens. I may terminate NAFTA," Trump said. "A lot of people are going to be unhappy if I terminate NAFTA. A lot of people don't realize how good it would be to terminate NAFTA because the way you're going to make the best deal is to terminate NAFTA. But people would like to see me not do that."
Canadian concerns
Trump's comments appeared to validate concerns voiced by Canadian government sources that the U.S. president, now a year in office, looked increasingly likely to announce a pullout from NAFTA. Canadian Foreign Minister Chrystia Freeland added that U.S. threats to quit NAFTA had to be taken seriously.
Farm-state lawmakers have been making the case to Trump in recent weeks that a NAFTA withdrawal could cause a major tariff increase on U.S. corn and other crops sold to Mexico, hurting a major political support base for Trump in the rural United States.
On Jan. 15, automakers urged the Trump administration not to quit NAFTA and to back away from some of its demands in the negotiations.
Trump's comments came less than a week before trade negotiators from the United States, Canada and Mexico would meet in Montreal for the sixth round of negotiations to update NAFTA. The seventh round is scheduled in Montreal next month. The talks are viewed as pivotal for the success of the NAFTA renegotiation effort because major differences remain over aggressive U.S. demands on autos, dispute settlement and a five-year sunset clause — proposals that some business groups have labeled "fatal."
Trump and House Speaker Paul Ryan each has said he'd rather renegotiate than walk away from the pact with Canada and Mexico altogether, though Trump also has repeated his threat to pull out. Canadian officials say they believe the odds are rising that Trump will give notice of a NAFTA withdrawal.
Trump was on the verge of exiting NAFTA last year, but changed his mind after seeing a map that illustrated areas of the U.S. agriculture heartland that are reliant on the deal.
By the numbers
In January, the American Farm Bureau released a summary of the importance of Canada and Mexico to exports of various commodities for each state based on 2016 data. Canada is America's largest export market for agricultural goods, while Mexico is the third-largest, according to USDA data. According to the Farm Bureau, Wisconsin exports 49% of its dairy products to Mexico and Canada, 54% of its soybeans, 94% of its pork, 79% of its poultry, 19% of its corn, 53% of its fruits and vegetables, and 34% of its beef.
During 2016, $4.7 billion in U.S. dairy products were shipped to Mexico and Canada, two of the top three dairy export markets, according to the Farm Bureau. Of total dairy exports, $1.2 billion was shipped to Mexico and $631 million was shipped to Canada. Combined, Mexico and Canada represent nearly 40% of U.S. dairy product exports in 2016.
Larry Kudlow, the Reagan administration economist who also advised the Trump campaign, says Trump is reluctant to completely withdraw from NAFTA with Mexico and Canada because it would send the stock market into a tailspin.
"You'll knock the stock market down. We're too intertwined," Kudlow said on CNBC. "There's a potential blowup in the stock market if we leave NAFTA. We're talking agriculture. We're talking car parts. We're talking trucking, transportation, energy."
We're seriously talking about the future of U.S. farmers. While many farmers would survive, the chaos a move like this could create would likely send milk prices and commodity markets into a tailspin, forcing many struggling farmers over the edge and out of farming. We hope Trump remembers that rural America, and farmers in particular, helped elect him; he owes it to the country to do no harm to NAFTA.
Comments? Email [email protected].
Subscribe to receive top agriculture news
Be informed daily with these free e-newsletters
You May Also Like
---