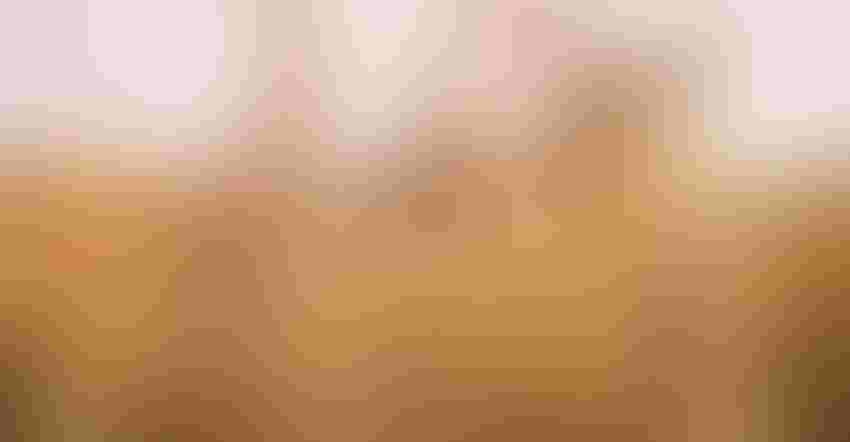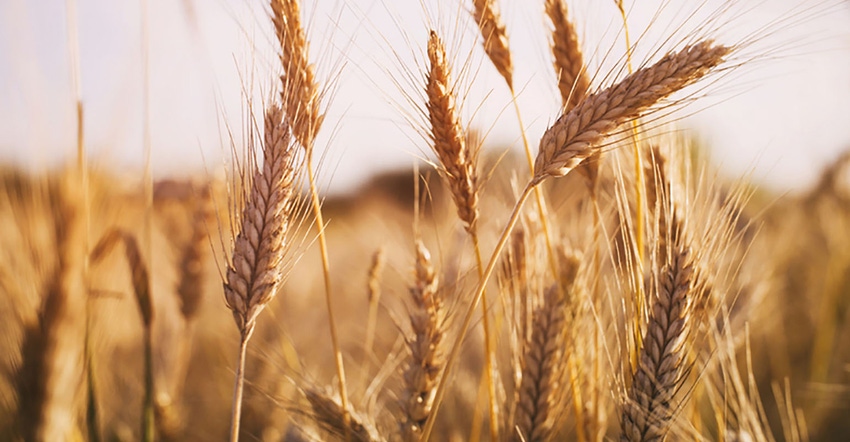 GCapture/iStock/Getty Images
Global wheat production will make its biggest gains towards another record setting year in the coming weeks as harvest activity takes off in the Northern Hemisphere. USDA pegs the 2021/22 crop at 29.0 billion bushels – a 2% increase from last year.
Will we be looking at a year of plentiful wheat stockpiles as the world emerges from the pandemic? Well, not exactly.
Rising corn prices have made wheat an affordable feed alternative for livestock and poultry rations across the world. Chinese livestock demand is expected to snap up 22% of global 2021/22 wheat earmarked for feed consumption, or 1.3 billion bushels. That estimate is lower than the same time last year, but keep in mind that Chinese feed wheat estimates doubled last year from early season projections.
China is expecting to harvest 5.0 billion bushels of wheat by the end of summer – a new high for the world's largest wheat producer. But rising Chinese livestock, poultry, and human food demand will consume all of those bushels, plus another 367 million bushels of imports.
The U.S. exported nearly six times the volume of wheat to China in 2020/21 compared to the previous year, with the total nearing 120 million bushels as of press time. Provided diplomatic channels remain friendly between the world's two largest economies, U.S. wheat volumes to China could remain high over the next year.
New year, new trade patterns? Maybe not.
The rest of the world is not likely to stop hoarding wheat reserves in the post-pandemic era either and consumer eating preferences are inevitably to see somewhat of a shift during this time as the global economy – and restaurant scene - reopen. As a result, global wheat consumption will rise 1% to 29 billion bushels – the same amount expected to be harvested around the world this year.
While global stock volumes are expected to remain adequate, increasing wheat demand will tighten supplies relative to usage rates, leaving global stocks-to-use ratios at 29.9% - the tightest ratio since 2016/17. Could this benefit U.S. wheat exporters?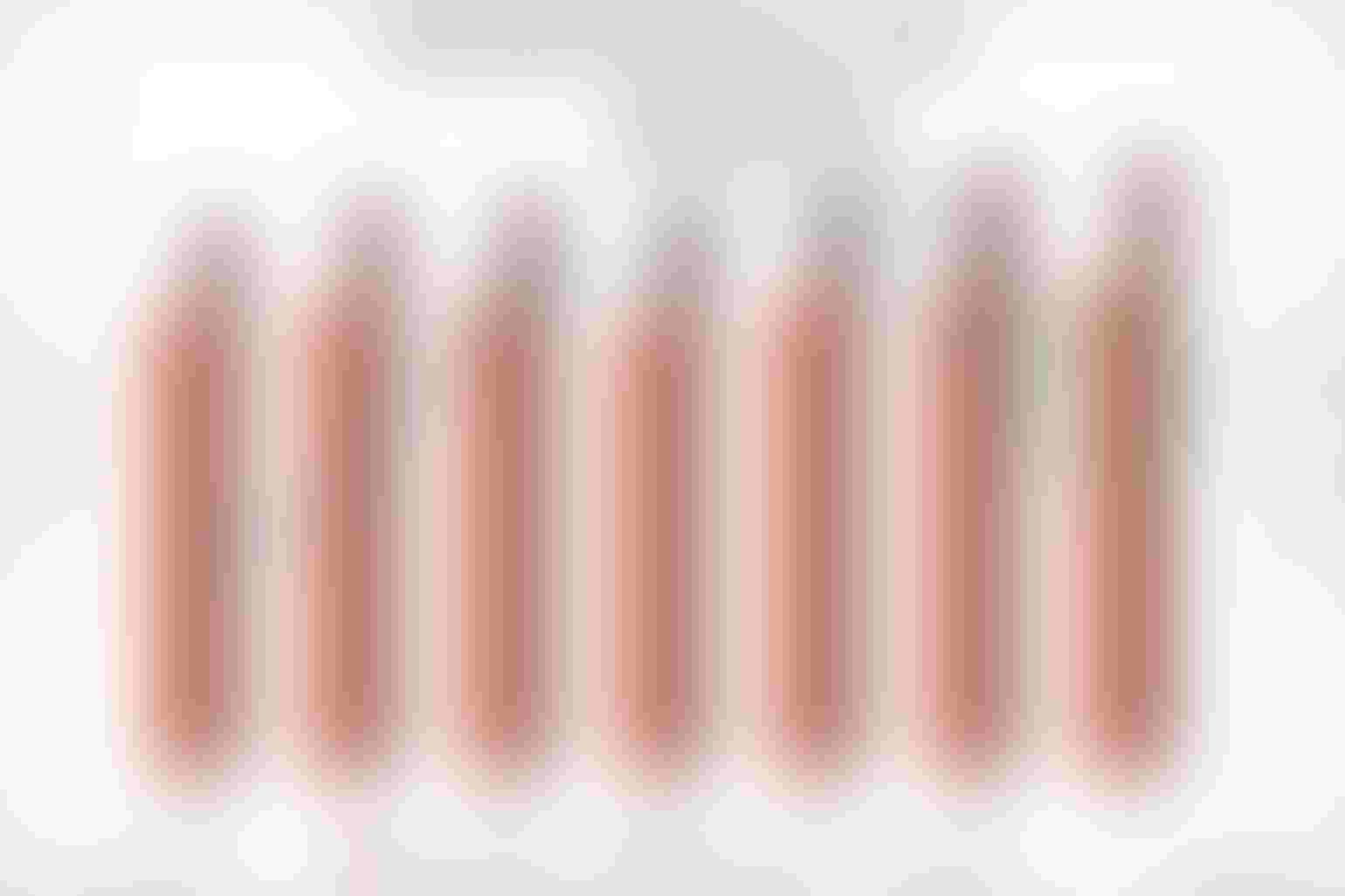 In the U.S., winter wheat harvest is in its earliest stages. It is still too early to estimate final yields, though timely spring rains in the Central and Southern Plains bode well for yield monitors in the coming weeks. While winter wheat supplies are likely to remain abundant this year, the fate of spring wheat stocks is less certain.
Dry weather in the Northern U.S. leading into summer constrained crop development. Paired with 5% fewer spring wheat and durum acres planted this year, growers in the Pacific Northwest and Northern Plains could see demand levels intensify for wheat bushels in the coming months especially if strong export demand for hard red spring and white wheat from 2020/21 continues into the new marketing year.
Expect U.S. wheat export demand to remain steady in the new marketing year. The heaviest volumes are likely to be recorded over the next couple months. If Russian crop projections fall short after volatile spring weather and the dollar remains weak, U.S. wheat exporters could see another profitable shipping season.
Post-pandemic baking boom or bust?
As we emerge from the pandemic – and into a new wheat marketing year – it is worth taking a second to reexamine the changes in consumer behaviors over the past year and how long such impacts will continue to affect the wheat industry.
For those of you who took up bread baking in quarantine (or perfected their chocolate chip cookie recipes, like me), the good news is that home baking trends appear to be sticking around as the pandemic lifts. Market research firm Mintel Group estimates baking ingredient and mix sales rose 25% in 2020 and a third of Americans are planning on baking more at home after the pandemic ends.
However, processor data tells a different story than the ads filling your social media feed.
USDA reduced 2020/21 wheat usage for human consumption in the May 2021 World Agricultural Supply and Demand Estimates (WASDE) report. U.S. wheat milling rates for flour between January through March 2021 came in at 224.5 million bushels. Third quarter milling rates typically jockey with fourth quarter rates for the lowest position of the year.
But even accounting for last year's record third quarter milling volume at the pandemic's onset, Q3 2020/21 milling rates were still 1% lower than the previous five-year average as restaurant traffic remained muted and demand for at-home baking supplies faded from pandemic highs.
Home baking is likely to continue, but our sourdough bread glory days may be behind us. Pasta consumption on the other hand, continues to remain hot. USDA expects durum used in food to top 91 million bushels in 2021/22 – a 14% increase in two years.
It's not yet clear who stands to gain from the pasta profusion. U.S. durum growers will only produce 69 million bushels of durum this summer, if drought conditions in the Northern Plains allow for yields to reach that high. But the rest is sourced internationally. Growers in the Northern Plains are likely to enjoy receiving premiums for durum sales as consumer appetites for pasta remain high.
Subscribe to receive top agriculture news
Be informed daily with these free e-newsletters
You May Also Like
---