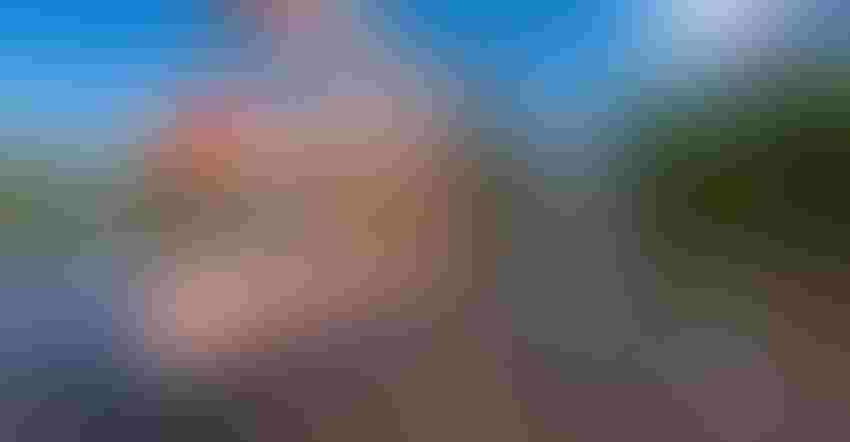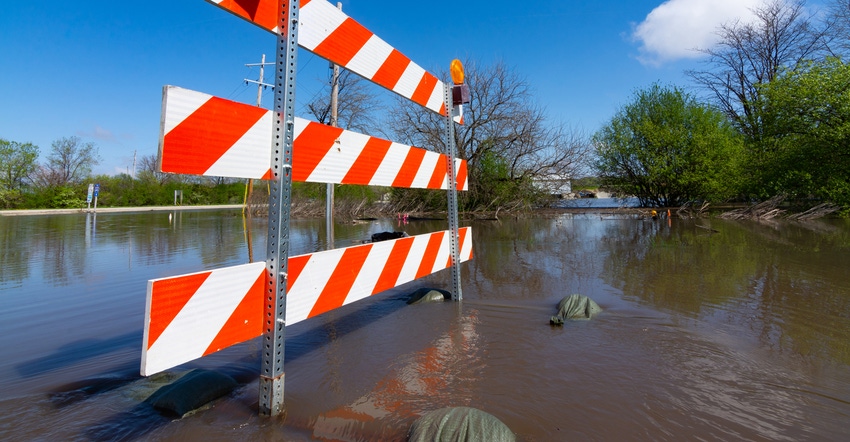 DISASTROUS PRECIPITATION: Widespread heavy rains in September 2010 set rainfall record in southern Minnesota counties. The region was hit so hard that it received a federal disaster declaration and received funds for clean-up.
EJ_Rodriquez/Getty Images
This year marks the 10th anniversary of the wettest September in Minnesota history.
In September 2010, most climate stations in the state reported at least twice the normal rainfall. About a third of the days during the month delivered measurable rainfall, and when it rained it poured. The statewide average rainfall was nearly 6.5 inches, compared to a historical statewide average of 3.18 inches.
Along the southern third of the state, most counties averaged 10 inches of rainfall. Portions of Lyon, Steele, Waseca, Watonwan, Faribault, Dodge, Blue Earth, Wabasha, Cottonwood and Goodhue counties reported more than a foot of rain, most of which occurred in strong thunderstorms over Sept. 20-23.
On a single day, Sept. 23, St. James received 7.5 inches, Windom 8.84 inches, and Amboy 9.48 inches. The 9.48 inches at Amboy was not only a statewide record amount for Sept. 23, it was the largest single day dose of rain ever measured anywhere in the state for September.
Overall across the state climate network, 216 daily record rainfall amounts were recorded, an astonishing number for any month in history. In addition, at least 56 of the long-term Cooperative Climate Stations operated by the National Weather Service in Minnesota reported all-time monthly rainfall records for September, including 14.57 inches at Zumbrota and 14.14 inches at Windom.
The Minnesota Department of Natural Resources assessed the enormous flash flood that occurred over southern Minnesota on Sept. 22-23 as one of the worst in state history. More than 5,000 square miles of landscape was inundated with 6 inches or more of rainfall. Numerous state highways as well as county and township roads were closed due to flooding. The fall harvest was slowed by wet fields and yield potential suffered from crop inundation.
USGS reported that all-time high flood crests were reached on the Zumbro River, Root River, Cedar River and Rock River, as well as on Bancroft and Pipestone creeks. Even the Mississippi River at St Paul crested above flood stage, the first time in history reaching that level in the autumn season. President Barack Obama declared a natural disaster for southern Minnesota counties on Oct. 13, 2010, making federal assistance monies available for clean-up, recovery and rebuilding efforts.
From the perspective of historical statistics, only the months of June, July and August have produced statewide average rainfall that exceeds 6.50 inches. So, the statewide average of 6.41 inches in September 2010 was truly an exceptional anomaly.
Unfortunately, with a recent steep upward trend in the statistics of September rainfall in Minnesota, the statewide record produced in September 2010 may be exceeded sooner rather than later. Just last year, for example, the statewide average September rainfall was 6.12 inches, and four of the last five years have delivered well above normal rainfall in September.
We will see what 2020 has in store for us.
Seeley is professor emeritus of climatology, University of Minnesota.
Subscribe to receive top agriculture news
Be informed daily with these free e-newsletters
You May Also Like
---