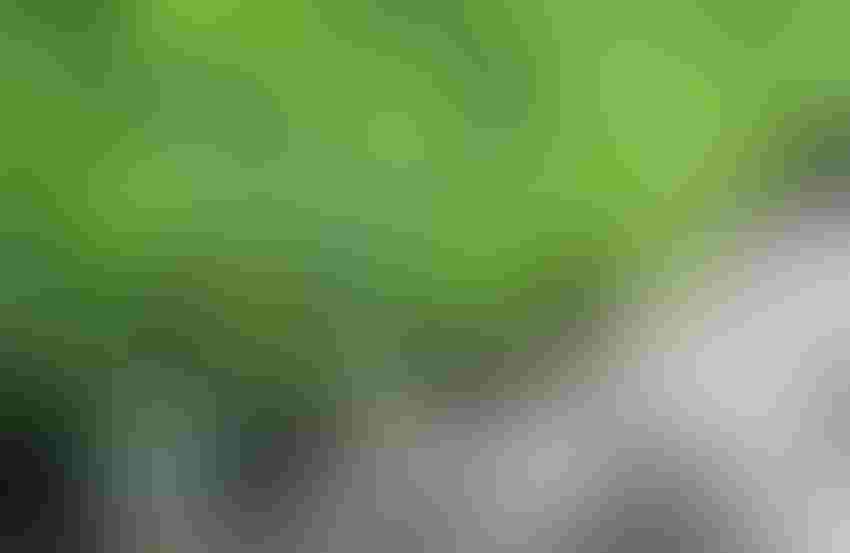 The U.S. peanut market is more farmer-friendly than it's been in recent years, and shellers enjoy a solid supply to keep production moving, too. Will it remain that way? Here are four market scenarios that consider where the peanut market may end up in 2022.
The carryforward is an important economic indicator for the peanut market. The carryforward supply from 2020 into the 2021 marketing year was around 900,000 tons. A good healthy carryforward number from one marketing year to the next, said Marshall Lamb, economist and research leader for the USDA National Peanut Laboratory. The carryforward in 2017 was closer to 1.3 million tons. In 2018, it was 1.1 million tons, which was an oversupplied market.
Early planting contracts for 2021 peanut production were between $475 and $500 per ton, an indication of a tighter peanut market wanting to maintain acres against improved (finally) competition from cotton, corn and soybeans for Southeast acres.
"This year's offers at planting were the best we've seen in several years. It all depended on the grower's comfort on risk at the time on how much of production may have been contracted then to cover out-of-pocket expenses. But for growers who held back contracting some of their production at planting, at this point there is nothing on the horizon to indicate that their production will devalue," he said.
U.S. peanut growers harvested 1.61 million acres in 2020 with an average yield of 3,796 pounds per acre, the lowest average yield since 2016. This resulted in roughly a 3-million-ton crop, or 200,000 tons less than domestic and export demand for the current marketing year.
In mid-June, Lamb provided context on where the market may go based on what's known now and what can happen with yields at harvest. Assuming final harvested acres in 2021 will be close to the 1.61 million acres harvested in 2020 and assuming domestic and export demand will remain at current record levels (There will be caveats.), here are four WAG scenarios:
#1 - If growers get hit again with adverse weather in 2021, like in 2020 and 2019, and the average yield remains at the 3,800 pounds per acre level, the 2021 carryforward could drop to 700,000 tons, resulting in a much tighter market that may lead to shellers not having enough crop from 2021 to shell through until the 2022 crop starts being delivered to buying points. This scenario may result in higher prices for growers leading into 2022, but it isn't a healthy place overall for the market to be and maintain pace with strong demand.
#2 – Looking at the last five years, the average yield is 3,900 pounds per acre. If the 2021 average yield is closer to this mark, the carryforward could be 800,000 tons for 2022, again a tight market; one with potential good planting prices in 2022 but supplies will still be tight for shellers to keep pace with demand before 2022 crop is delivered.
#3 – The 2021 season started off wet in many places, turned extremely hot and dry late in May and tropical activity has already brought heavy rain to already drenched peanut fields, much like in 2020. If things go bad and the average yield for major production areas comes in closer to a 3,700-pounds-per-acre level, the lowest in five years, the 2021 crop would come in closer to 2.8 million. This would drop the carryforward into 2022 to around 600,000. This is not a sustainable market to continue successful export and domestic consumption trends in recent years.
#4 – The sweet spot for the 2021 crop may be around a 4,100 pound per acre average, he said, which is close to the average yield growers reached in 2017. The 4,100 pounds would produce a 3.2-million-ton crop. That would maintain the current market status quo with a slightly higher carryforward than current marketing year.
According to National Peanut Board and American Peanut Council numbers, domestic consumption, not including oil stock, was a record high in 2020. "The pandemic affected this, but consumers proved that peanuts are a valued comfort staple they want. Will this record consumption continue? We don't know yet but indicators so far this year are strong that it might," Lamb said.
Lamb said the fundamentals of economics are working in the peanut industry, but the market is different. U.S. peanut exports are up, reaching more than 910,000 farmer stock tons for the marketing year, the highest since 2016.
Exports of U.S. peanuts are up mostly on increased demand from Asian markets for in-shell U.S. peanuts last year and into this year. The U.S. had peanuts to move 2020, he said, and that Asian market for in-shell peanuts came at a good time for the industry. The value of those in-shell peanuts is less than the more lucrative European market for processed products. "But maintaining and supplying both the Asian and European markets will be important moving forward for U.S. peanuts," he said. "Both domestic and export markets have done very well this year and hopefully it will continue. These are growers' check-off, and overall industry efforts, dollars working."
The 2021 peanut crop has a good Ace in the Hole right now. Yields were off in 2020, partly due to adverse weather in 2019, which dramatically dropped the quality of seed peanuts for the 2020 plantings season. That coupled with adverse weather knocked average yields down for many growers throughout the Southeast in 2020. Seed peanut quality for the 2021 crop was much better.
"The bottom line for the market to remain healthy throughout the supply chain for this year and next, from the grower to the shellers to end user, is we need a good-yielding, high-quality crop in 2021," he said.
Subscribe to receive top agriculture news
Be informed daily with these free e-newsletters
You May Also Like
---