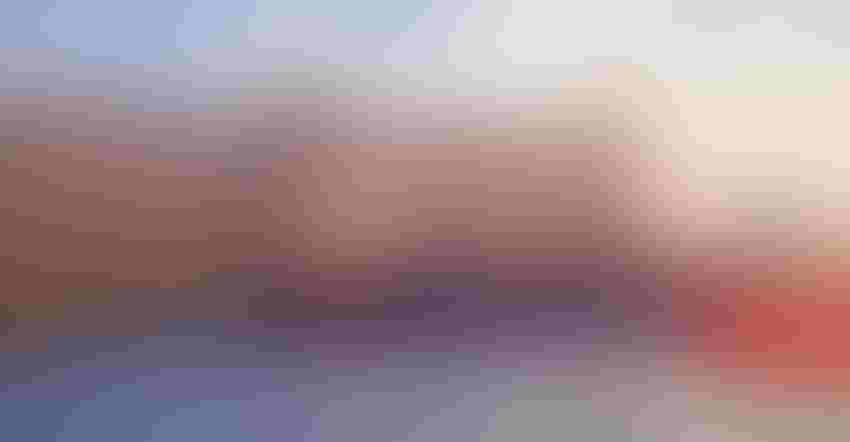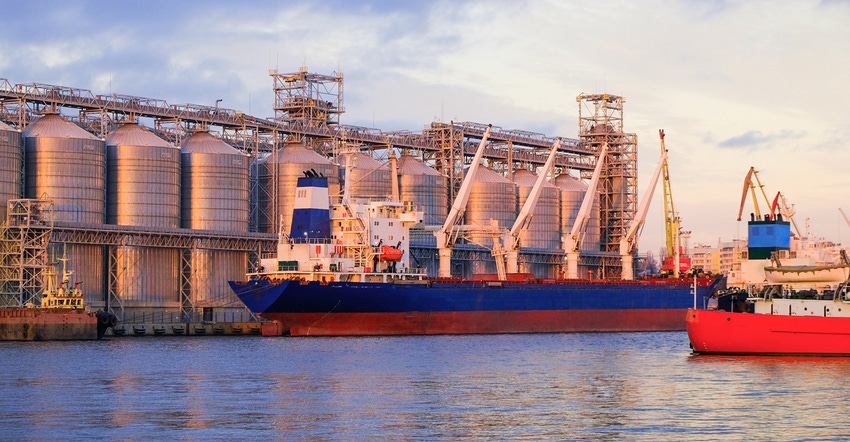 USDA's weekly Export Sales report was released this morning and provided some cautious optimism for wheat and soybeans while results for corn exports were more mixed. Here are all the top highlights from this morning's report. For more insights, check out USDA-FAS's U.S. Export Sales website.
Wheat exports rise
Wheat exports were the star of this morning's report, rising 19% from last week's volumes to 10.5 million bushels through the week ending June 30. That's a good sign for wheat exporters, especially with only a couple more months of peak export season to go before volumes begin to taper off.
Increases to weekly hard red winter and hard red spring shipments were the key drivers of higher wheat exports in USDA's latest Export Sales report. Soft red wheat export volumes through the week ending June 30 were fractionally higher also and will likely trend higher in the weeks to come as harvest progress wraps up in the Midwest and Eastern U.S.
A strong dollar and high prices have limited global demand for U.S. wheat over the past few months. High global prices are increasingly seen as keeping a floor under U.S. wheat prices for the near future. U.S. wheat shipping volumes are now 6.4% lower than year ago values and new export sales slipped 41% lower on the week because of these dynamics.
Western hemisphere and Asian buyers continued to be the top purchasers of new U.S. wheat export sales last week.
Soybean sales bode well for harvest
Weekly soybean shipping volumes dropped 2% on the week to 18.6 million bushels, but there is still plenty of room for optimism in the realm of U.S. soybean exports. For starters, weekly export volumes are nearly double (95%) of last year's volumes since the beginning of March even though total marketing year to date volumes are 11% lower than a year ago.
But there were several other reasons to be optimistic about soybean export prospects this morning. New sales of 2021/22 wheat exports rose by two-thirds from last week to 7.1 million bushels through the week ending June 30 which suggests that the unseasonal uptick in soybean shipments is likely to continue through the rest of the summer.
There was also a good reason to be optimistic about 2022/23 soybean exports also. New sales of 2022/23 soybean exports grew by over 4 million bushels from the previous week to 8.8 million bushels as of last Thursday.
Corn signals the end of peak export season
Weekly corn export volumes edged 18% lower on the week to 49.4 million bushels. It was the lowest weekly export volume reading since the beginning of the 2022 calendar year, likely marking the end of peak corn export season.
Tight supplies, a strong dollar, and waning demand from top global grains buyer China have played a significant role in keeping marketing year to date weekly corn export volumes nearly 11% lower than the same time last year.
Optimism faded quickly in other areas for corn exports in this week's report. New sales for 2021/22 corn export sales through the week ending June 30 were 70% lower from the previous week at 3.9 million bushels. New 2022/23 sales only totaled 5.7 million bushels, just shy of 1 million bushels higher than the previous week.
About the Author(s)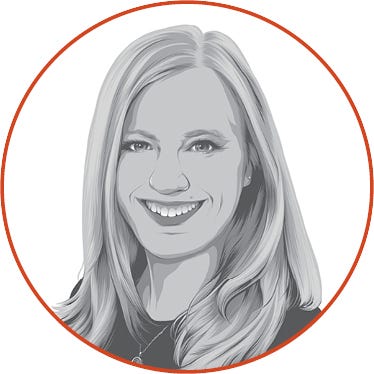 Grain market analyst, Farm Futures
Holland grew up on a dairy farm in northern Illinois. She obtained a B.S. in Finance and Agribusiness from Illinois State University where she was the president of the ISU chapter of the National Agri-Marketing Association. Holland earned an M.S. in Agricultural Economics from Purdue University where her research focused on large farm decision-making and precision crop technology. Before joining Farm Progress, Holland worked in the food manufacturing industry as a financial and operational analyst at Pilgrim's and Leprino Foods. She brings strong knowledge of large agribusiness management to weekly, monthly and daily market reports. In her free time, Holland enjoys competing in triathlons as well as hiking and cooking with her husband, Chris. She resides in the Fort Collins, CO area.
Subscribe to receive top agriculture news
Be informed daily with these free e-newsletters
You May Also Like
---