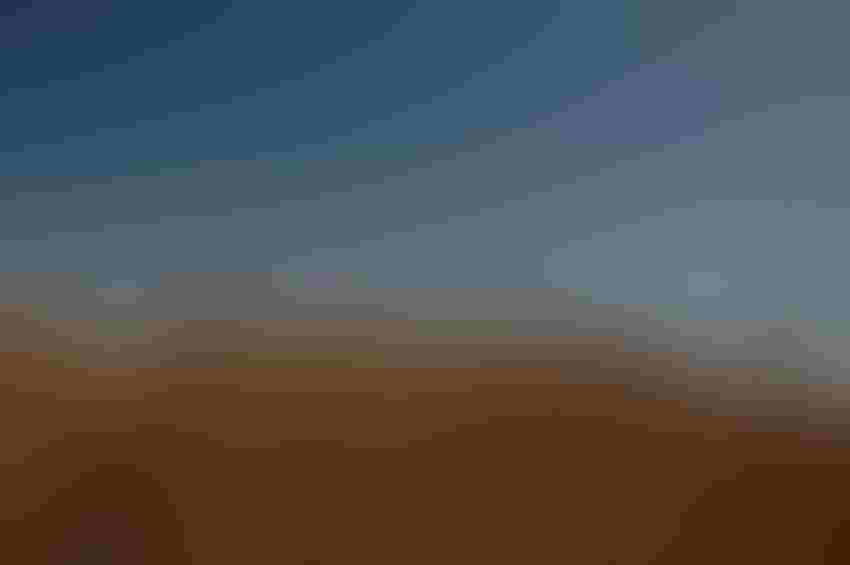 Could falling wheat production and rising wheat prices help bail out corn and soybean producers? That's the intriguing question asked by analyst Bryce Knorr in the latest in the University of Arkansas' series of webinars.
"World production is falling below demand this year," said Knorr, senior grain market analyst for Farm Futures. "And with El Nino in play it looks like wheat production will be reduced sharply in Australia. Overall world wheat ending stocks – without China – could be the lowest in a decade."
Knorr, who writes about grain futures, energy, fertilizer and the financial markets for www.farmfutures.com, spoke on "What's ahead for the grain markets, big crops and tariff troubles?" during an Aug. 17 webinar from the University of Arkansas System Division of Agriculture.
The webinar, moderated by Dr. Bobby Coats, professor in the Department of Agricultural Economics and Agribusiness at the University of Arkansas, can be seen by clicking on https://bit.ly/2MBPDCW.
"When you look at the wheat stocks-to-use ratio of the major exporters, such as the U.S., Argentina, Australia, Canada, the European Union and the former Soviet Union, they're basically as low as they have been, dating back to 1960," he said.
"Unfortunately, exports, the sales picked up today but the inspections, shipments have been weaker than normal, weaker than last year. So even though there's potential for exports, we haven't seen them yet."
USDA is forecasting an increase. "We'll see if it happens, but even if it does, we're talking about better exports and not great exports," he said. "The ending stocks are moving in the right direction; they're falling, but, again, still fairly high. They're not anywhere near the level needed to produce major rallies."
The market has hit his selling target "so any rebound now probably is a selling opportunity. Chicago wheat was able to hold the 50 percent retracement of its spring-to-summer rally so that's a positive sign, but, now, basically, we're trying to get a rebound rally that will be a selling opportunity."
Knorr displayed a chart showing the long-term cycles in the wheat market, dating back to 1974. The average cycle up is 28 months, but it can be much higher or lower than that figure, depending on a number of factors.
Sell the Carry
"If we do get a 28-month cycle high, that will come sometime around March, presumably on the spring weather or winter kill, that sort of thing," he said. "So what do you do if you have storage and have wheat?" he asked. "Well, you can sell the carry. There's good carry still from September to May."
Looking at the seasonal trend, the market has done what it typically does in bullish years and taken out the spring high in August. In bearish years, that doesn't happen and prices keep grinding lower.
"The trouble is last year we also started off in the right direction like we're doing this year, and then the market just broke hard and kept on going," Knorr notes. "So last year's rally didn't hold, and there's no guarantee that this year's may either."
If it does, he said, it will occur because the speculative funds doing the buying have turned long in soft red winter wheat for the first time in four years.
Funds Interest
"They don't have a real, large long position, but they are buying, and that's a positive. The funds are getting a little bit more interested in agriculture, and they have been buying corn but they're still short, so there is some buying power there if they decide to get long."
When you look at profit-loss per acre for corn, soybeans and wheat, the markets haven't been kind to corn and wheat over the last four years. "Soybeans have been able to eke out small profits, but it also looks like they're going to be a money-losing proposition in 2018, he said. "That's why it's really important to sell any type of bounces here if you can."
Soybean futures rallied the day Knorr gave his presentation because the Chinese government announced its trade officials would be meeting in the U.S. to discuss the tariff war that has caused soybeans to drop into the $8 per bushel range.
Knorr said not all the decline can be attributed to the tariff fight because China was already buying fewer soybeans from U.S. exporters than it had been. U.S. soybean growers are also on track to harvest another above average crop for the sixth year in a row.
"We just have too many soybeans, and Chinese demand has been slowing," he said. "It's closely related to GDP. Their GDP growth has been slowing so their rate of soybean import growth has also been slowing. China's economy is slowing, and the trade dispute isn't helping that at all. But it was slowing down even before this tiff with the U.S."
There have also been some questions about lower soybean protein content coming out of the U.S. "That may have also been a factor why our export trade with China was slow even before the tariff went into effect. Right now, China is accounting for only 48 percent of our soybean exports, and normally that's 57 to 62 percent."
About the Author(s)
Subscribe to receive top agriculture news
Be informed daily with these free e-newsletters
You May Also Like
---