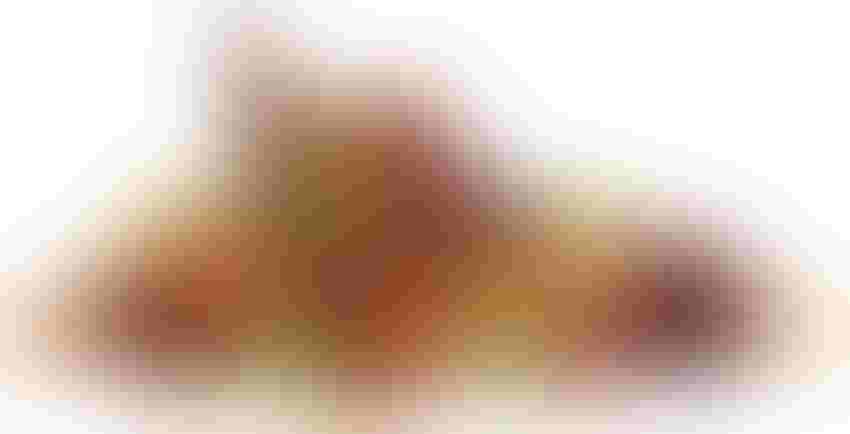 Your harvest is late and, like it or not, the holidays are coming. This is a good time to think of all the things we should be thankful for, but $3 corn and $9 soybeans have me in a Grinch-like mood. Higher prices would take the Grinch off my back and put me in a thankful mood. What will it take to put a little zoom into grain prices?
We could start with a lower dollar and better exports. In 2013/14, I nominated corn exports for "Comeback Player of the Year" - exports rebounded from 730 million bushels during the drought-stricken 2012/13 crop year to 1.9 billion bushels last year. Soybean exports are solid but growth is slowing. With an improved world grain situation and a dollar that has been climbing since early summer, corn exports are forecast to take a modest step back in the current year. It doesn't look like exports will provide the needed spark.
How about fewer planted acres in 2015? I expect wheat acres to hold steady while there is a lot of talk about fewer corn acres next year. Fewer corn acres should mean more soybean acres. We need to plant something! Call me confused, but I read few experts who think soybean acres will also be lower. Lower corn and soybean acres – what exactly will we be planting? The market has a way of sorting these things out. Either way, the difficult part for producers is that this is a 2015 production issue, which will have its greatest impact on prices in 2016. The possibility of $4 corn next October is nice, but changes in planted acres may have little impact on prices over the next nine months. I want a little zoom in today's price.
Improved domestic demand could boost prices. Corn at $3 is a bust for corn sellers but a boon to corn buyers. I had high hopes for an ethanol industry running at full capacity, but prices of crude oil, gasoline and ethanol are also on the defensive. Ethanol margins are getting squeezed. Crush demand for soybeans is, like soybean exports, solid but growing slowly. Feed demand for corn and meal is very good – margins are not getting squeezed in the livestock and dairy industries. USDA projects the highest corn feed numbers since 2007. Unfortunately, long gestation periods make these industries slow to ramp-up demand. It's a positive trend, but one that won't be a short-term fix for prices.
Which leaves us with the prospects for a poorer crop in South America. Despite a dry start to their planting season, drought conditions are, in general, less likely to happen South America than in North America. The odds are strong that South America will produce a good crop. A poor crop is a strange thing to hope for anyway, and hardly in the spirit of the holidays.
We are all looking for the spark that will get grain prices moving higher. In the meantime, we give thanks for a bountiful harvest. 
Subscribe to receive top agriculture news
Be informed daily with these free e-newsletters
You May Also Like
---