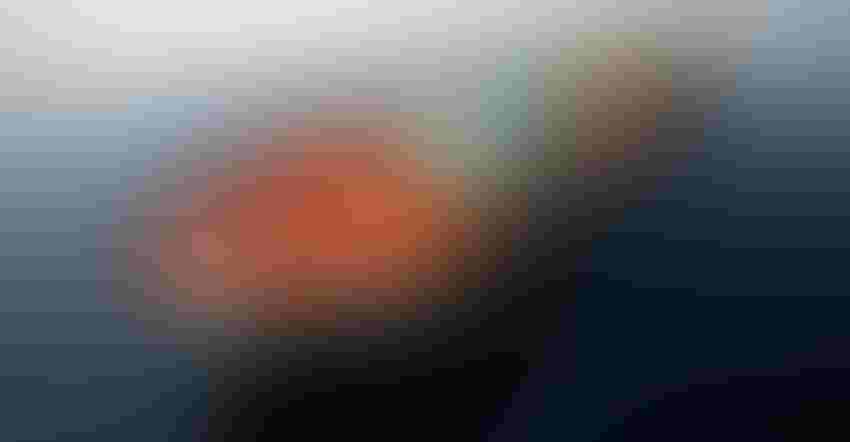 AG SHIPPERS SPEAK OUT: During House subcommittee hearing June 15, ag industry members discuss lasting negative impact as ocean carriers to decline to carry U.S. agriculture commodity exports.
3dmentat/ThinkstockPhotos
Farmer selling of old- and new-crop corn and soybeans came to an abrupt halt late last week when the futures tumbled following USDA's bearish crop report on Wednesday and the sales remained light on Monday, grain dealers said.
The selling had been active until report day as prices reached their highest in several months with soybean futures north of $10 a bushel and corn past $4.
"After the futures dropped, everything just stopped," a Quad Cities merchant said of farmer selling.
Basis bids for corn and soybeans at the Gulf dropped sharply early last week in reaction to the increased farmer selling. Since then those bids have recovered due to the slowdown in such sales.
"We bought a lot of corn, mainly old-crop," a central Illinois dealer said of the early week business.
Soybean sales were active too, but most of that was new-crop supplies.
The last Gulf bids for corn were about 22 over Sept for July shipment versus 11 over a week ago and bid 24 over September for August shipment versus 19 a week ago, according to wire reports. Soybeans were bid 34 over August for July shipment versus 24 over a week ago and 36 over August for August compared versus 35 over a week ago.
Grain shipments light
Sales of corn and soybeans from elevators to exporters, processors, livestock feeders and poultry farms were to start the week as elevators said the slowdown in farmer selling has them reluctant to make new deals.
In central Illinois, the Southeast rail market was the best bid by about 2 cents a bushel for corn, while trucks to processors were the best option for soybeans. However, few sales of either are being made.
The river market is slow despite the recovery in basis bids. Elevators there do not have enough supplies to fill barges.
Regarding crop development, grain merchants from Iowa and Illinois reported a wide range of maturity in corn. In central Illinois, about 50% of the corn had tasseled and was considered 70% to 75% good to excellent. However, further north near Kankakee, one Illinois dealer said much of the corn was about two weeks away from tasseling.
Western Iowa fields are dry and need rain, while eastern Iowa fields were in better shape.
Weather maps have storms in Iowa, Minnesota and Wisconsin on Tuesday, while the rest of the region should be dry the next few days. The latest 6- to 10-day outlook (July 22-26) is hot and wet for the Midwest and central Plains and hot and dry for the northern Plains.
USDA will release crop condition ratings later on Monday and Farm Futures expects corn at 63% good/excellent versus 65% a week ago and soybeans at 61% versus last week's 62%.
Gulf barge loadings slow
Barge grain loadings during the week ended July 8 totaled 795,989 tons, down 16% from the prior week and down 25% from a year ago, according to USDA's grain transportation report.
Grain vessel loadings at the Gulf totaled 36 vessels during the week of July 6, up 13% from a year ago. Forty eight vessels are expected to be loaded in the next 10 days, down 19% from a year ago, the report said.
In the rail sector, grain car loadings totaled 23,472 for the week ended July 1, up 7% from the prior week and up 1% from a year ago.
For truckers, the U.S. average diesel fuel price increased about 1 cent during the week ended July 10 to $2.48 per gallon. That is up 7 cents from a year ago.
USDA's latest weekly grain inspections are detailed in the following table and charts.

Subscribe to receive top agriculture news
Be informed daily with these free e-newsletters
You May Also Like
---