 Today's agriculture offers more than 200 rewarding and challenging careers, proclaims an ag occupations website, one of dozens available on the internet. Think baby food, breweries, florists, groundskeepers and, yes, traditional farming.
In Waupun High School agriculture courses "we cover careers in every one of the classes we teach," stresses Tari Costello, who leads a four-teacher agriculture education program with 409 students, the largest in the state. "We consistently share with our students that agriculture is a sure-thing career. We always stress careers. So many times we hear students complain they don't understand how they're going to use what they are learning in other classes. In our agriculture department we follow the philosophy that if we can't justify to a student how they are going to use what we are teaching, we shouldn't be teaching it."

READING, WRITING AND AG: Tari Costello at Waupun teaches students about the importance of agriculture and about careers available in agriculture.
Costello did her own exploration of ag careers after graduating from University of Wisconsin-River Falls with a degree in agriculture education. She began her teaching career in the New Holstein School District and spent two years working for the Stewart-Peterson Group in the AgEd Network business. In that capacity she worked with agriculture teachers across the United States, traveled to their state conferences and wrote some agriculture curriculum. She then settled in to her teaching career with the Waupun School District, completing her 26th year of teaching this year.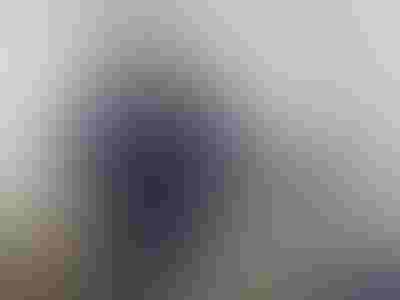 SALES AND SUPPORT EMPLOYEE: Joell Heiman works for a Whitewater company that sells equipment to farmers like this De Laval calf feeder. The company also does custom fabrication.
Her teaching team of herself, Mike Gross, Ryan Seichter and Kris Beaver complement each other, Costello points out. "Put those together and it really helps drive the program."
So whether it's working in farming, agri-business or industry or continuing to push ag careers in teaching, Waupun High School ag grads leave school motivated.
"I have an activity that we use in our classes where the kids research and find what colleges have specific agricultural programs, what their placement rates and starting salaries are," Tari says. "Doing this activity allows students to become familiar with the procedure of researching what options are available for them. We have great kids doing great things and they're passionate about it. That's the great part of teaching." One of her own sons is studying agri-business at UW-Platteville.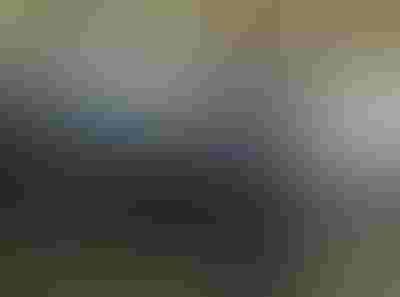 ON THE FARM: Katy Schmidt owns Trifecta Farms with her brother and sister.
Among Costello's former students is agriculture education teacher Lucas Van Egtern. After graduating from Waupun High and UW-Platteville where he studied ag education and ag business he now teaches at Janeville Parker High School. Born and raised on a dairy farm, he says, "Agriculture was my upbringing and that became my passion. I wanted to teach others about agriculture because it's so important to how we live."
Costello's influence helped Joell Heiman reach for a career in agribusiness.
"She prompted me to take a full four-year education," Heiman says. "I was thinking about the (UW-Madison Farm and Industry) Short Course." Instead, she chose a dual dairy science and agronomy major at UW-Madison and now works as a capital sales and technical support employee for a Whitewater company that produces equipment for dairy and grain farmers and does custom fabrication. She acknowledges that finding her first professional job "was a little challenging.... The dairy industry was in a slump; not a lot of companies were hiring." She worked in retail for a year before finding her career job and now "I'm happy where I'm at," Heiman says.
Caleb Smit finished high school at Waupun and then went through the Ag Power Equipment program at Fox Valley Technical College.
"I wanted to stay in agriculture and I like fixing equipment so that was the right program," he says. He found a job at a Waupun implement dealership where his family does business and he's able to help on the home farm. Finding the job, he says, was easy: "I just went and asked if they were hiring."
Another former student, Katy Schmidt, went through Waupun's ag program and graduated from UW-Platteville. Her degree in agri-business with an emphasis in marketing led her first to several years in a marketing position but, "I knew I wanted to get back to the farm." She and a sister and brother own Trifecta Farms and are in the process of buying their parents' Fox View Dairy Farm at Fox Lake. They run 2,000 acres and milk 400 cows. Katy is in charge of livestock, her brother handles crops and her sister, who also has an off-farm job, deals with the finances.
Erik Warmka was considering on- and off-farm jobs "to see how others do things" but his parents convinced him to come back to the home farm at Fox Lake after his graduation from UW-River Falls with a degree in dairy science. The family milks 500 cows and raises steers on 400 acres. Right now, Warmka is an employee on the farm but is hoping to have a partner arrangement in the future. He also has three younger siblings who are looking forward to joining the operation. "I would have liked to do a few others (farms) first...but this is the way it worked out."
All five saw the opportunities that ag careers offer and had the passion to stay in its broad fields. For the most part, they agreed that finding their first jobs was not hard. "There's a shortage of ag teachers," Van Egtern points out.
It helps too that the Waupun Schools' area of Dodge and Fond du Lac counties sees the value of agricultural programs in high school, even in junior high and elementary schools. The district has an elementary school at Fox Lake that stresses agricultural programming.
"This is a community that has supported agriculture forever," Costello says. "Recognizing agriculture's importance provides the basis for everyone to buy in to the program."
At Waupun they do. Students operate a greenhouse that ends each year with a plant sale, and they started a fish farm that culminated with a class fish fry. The FFA is a national award winner. This year it has one new State FFA Degree holder, five Gold Proficiency winners, is in the top 4 for member recruitment, is the state runnerup for community development and is the No. 5 program is the state. There's also an active FFA Alumni group.
And "all the way along," Costello says, "we constantly talk about career opportunities. Until people come up with an alternative to eating, agriculture is the best bet for career choice."
Buchholz lives in Fond du Lac.
Subscribe to receive top agriculture news
Be informed daily with these free e-newsletters
You May Also Like
---