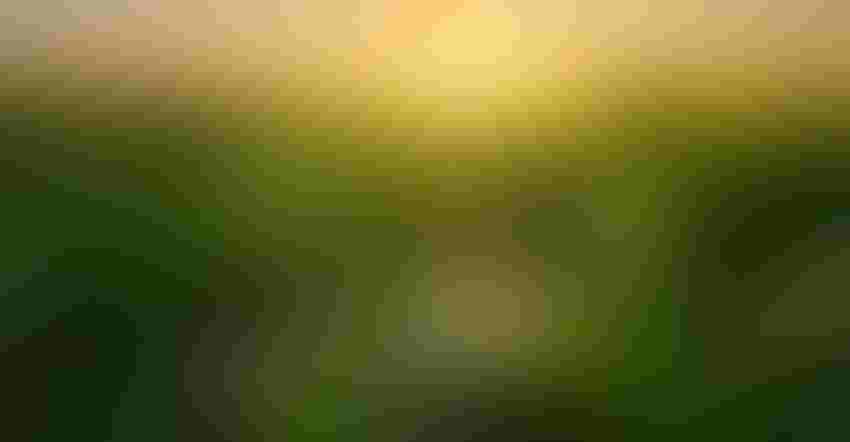 As we wrap up a holiday-shortened week, I can say this: I'm glad it's over.
Especially when looking at the corn market, it's a darn good thing the misery is behind us. The corn market took it squarely on the chin, following through with more losses after a limit-lower start to the week.
Last week we had the USDA Planted Acreage and Quarterly Stocks report, which gave us a major lift. With corn trading 15 cents lower as the report was about to be released, we received a major shot in the arm with USDA expecting 92.7 for corn acres. In a minute's time, we saw corn rally from 15 lower to up the 40-cent limit.
For a 225-bushel/acre grower, it was a $123/acre swing. For a 1,500-acre grower, this move amounted to about $185K.
I quickly plugged 92.7 into my spreadsheet and found we 'need' to see the USDA's trendline yield of 179.5 if we're going to keep 2021/22 corn carry at 1.5 billion bushels or better. This is using the USDA's carry-in and demand numbers provided in the month of June.
This report highlighted the need for Mother Nature to do her best for the remainder of the summer.
The fervor of the report died down quickly as we started moving lower on Thursday of last week. With a price of $6.10 basis the Dec21 on Thursday morning, producers had their shot at $6 corn again -- basis the board, anyway. From there, it's been a rough go.
Last week, we settled at $5.79 ¾, while this week saw a further deterioration with a closing price at $5.17. While we lost 62 ¾ cents this week, the more interesting move to me was from post-report to the end of this week.
Miss the boat?
With the move from $6.10 down to $5.17 in a little over five trading sessions we lost 93 cents. For that same 225 bushel/acre grower, $210 in net revenue evaporated in this short time span. For a producer who plants 1,500 acres of corn, net revenue plummeted $315K in that short time-span.
Obviously, this move has been quick and tough to stomach for producers who feel like they've 'missed the boat.'
But, have we indeed missed the boat? First of all, we're quite early in the growing season and with some continuing to miss rains in the northwestern-corn-belt, it's tough to assume we have the kind of yield that will build stocks just yet. Given we didn't get as many acres bought as the trade had assumed, it's tough to feel like we have enough cushion, even as we see some of the drier areas either receive rain or are blessed with a favorable forecast.
Keep this in mind
Now, IF we've indeed missed the boat, so to speak, there are a couple of things I'd like a producer to keep in mind. First of all, let's look back one year ago at what the prices were for fall '20 corn. The all-fall bid for fall-delivery corn at ADM Decatur a year ago today was $3.42/bushel. The bid to close the week at the same location is $5.22. So, the price in a year's time has rallied $1.80 if we're comparing all fall bids at this point in the growing season.
What does this $1.80/bu. mean to a grower? Given fertilizer prices were at multi-year lows last fall, many producers put the 2021 crop in the ground as cheap or cheaper than they put the 2020 crop in the ground. So, from a net income basis, this $1.80 is quite important. For the 1,500-acre grower with a 225 bushel/acre yield, the difference in income equates to over $600,000 -- not chump change by any means.
The moral to the story is this: It stinks to be over a dollar off the highs. I get it. It can sometimes leave us feeling like a failure if we don't market closer to those highs. However, producers should benchmark themselves on a consistent basis to keep their perspective. This $5.17 corn isn't exactly something to get upset about.
Have a great week.
Subscribe to receive top agriculture news
Be informed daily with these free e-newsletters
You May Also Like
---