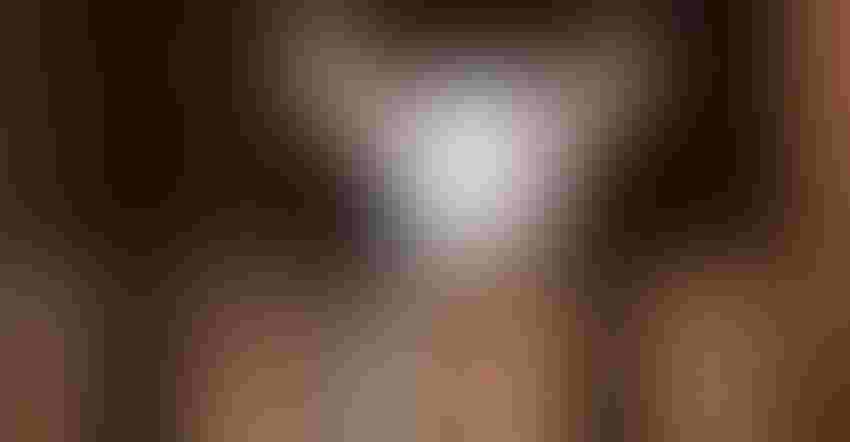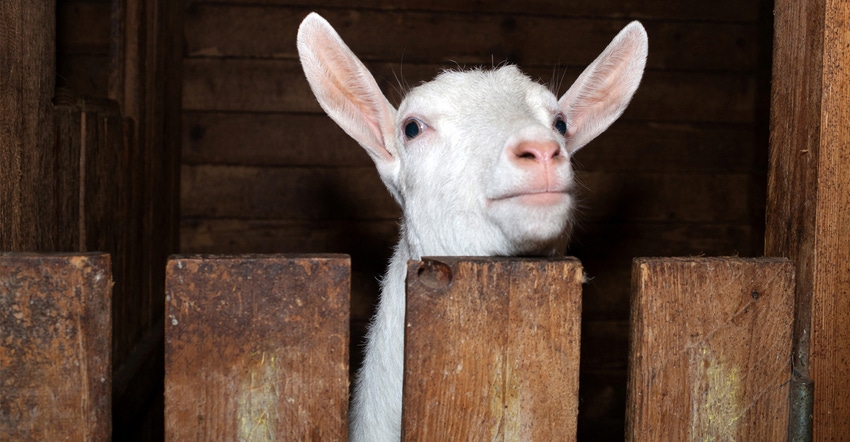 ARTISANAL MILK-MAKER: This Saanen dairy goat's job was ensured with the Vermont Creamery deal.
annadarzy/iStock/Thinkstock
Last week, Vermont Creamery and Land O'Lakes jointly announced the creamery would become an independently operated subsidiary of the giant Minnesota-based cooperative. Co-owners Allison Hooper and Bob Reese see the deal as an opportunity for them to slow down and spend more time with family. Land O'Lakes officials see the artisanal cheesemaker as a window for new product and market expansion.
Here's now Hooper put it in her blog: "After several years of searching for the right partner, we're thrilled to share this news. We're filled with a myriad of emotions: Delight that we have found a great partner. Elation that our baby, Vermont Creamery, is a great catch and a good fit for America's iconic butter-maker. Nostalgia for those naïve 20-something-year-olds starting an improbable enterprise. Relief that we're leaving behind the stress of owning a business that isn't so little anymore. Excitement that the future for Vermont Creamery and our team is bright and filled with opportunity."
Success for creamery and its milk providers
Hooper and Reese started out in a milk house on a goat dairy in Brookfield, Vt. They quickly outgrew the converted creamery, and their team moved to Websterville, Vt., in 1989. Led by French master cheesemaker and current president Adeline Druart, the creamery team crafts European-style artisanal dairy products.
The creamery supports a network of 12 family goat farms located in Vermont and New Hampshire. Milk is also brought in from 10 goat farms, members of the Hewitt's Dairy Cooperative in Ontario, Canada. Cows' milk cream, brought in from northern Vermont's St. Albans Cooperative Creamery, is used to make European-style crème fraîche, cultured butter and mascarpone.
Reese and Hooper will serve as advisers and brand ambassadors for the business. Druart and the leadership team will remain in place as will all employees of the business.

STILL INVOLVED: Hooper and Reese will remain as advisers for the creamery.
Vermont Creamery's team will continue producing its award-winning fresh and aged goat cheeses, cultured butter and fresh dairy at the creamery. "We've always taken seriously our commitment to our farmers, employees and Vermont's working landscape," adds Hooper.
"These values are at the core of our decision to sell the business," he reflects. "As we experienced unprecedented growth, we needed a partner who can bring the resources and expertise necessary to help us realize our vision and the potential of our business."
Land O'Lakes likes Vermont Creamery's brand plus its market growth opportunities. "We're excited about the culture of product innovation they've built in addition to the category itself and the opportunities for even more expansion," remarks Beth Ford, Land O'Lakes group executive vice president.
Partnering with Land O'Lakes adds key ingredients for growth — additional resources and dairy expertise, affirms Druart. Founded at a time when Americans rarely ate goat cheese, Vermont Creamery has grown over nearly 35 years to be a premiere producer and national distributor of fresh and aged goat cheese, crème fraîche and cultured butter. The company's product line has won more than 100 national and international awards.
Subscribe to receive top agriculture news
Be informed daily with these free e-newsletters
You May Also Like
---