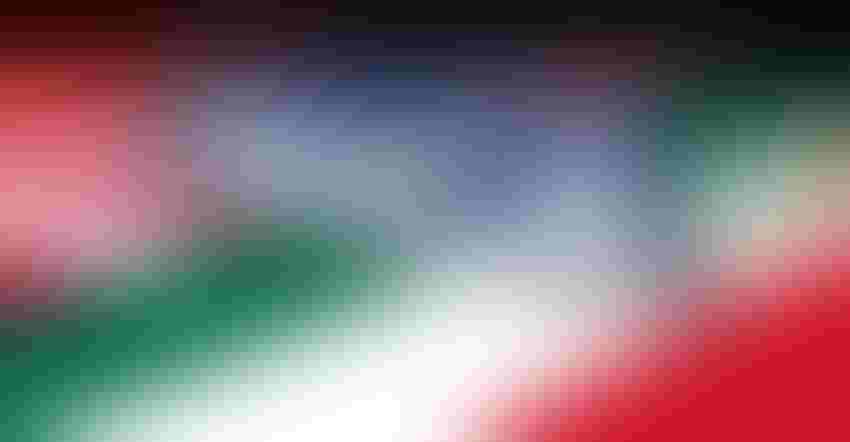 MEXICO FALLS SHORT ON USMCA: Mexico's move away from agricultural biotechnology does not meet standards set in USMCA trade agreement.
wildpixel/iStock/GettyImagesPlus
The U.S. Trade Representative will initiate official consultations with Canada to examine the administration of its dairy Tariff Rate Quota (TRQ) obligations. The action was praised by dairy groups who have raised concerns about the need to ensure the United States-Mexico-Canada Agreement is fully enforced, due to Canada's history of undermining its trade commitments. 
Even prior to its entry into force, the U.S. Dairy Export Council and National Milk Producers Federation monitored Canada's actions regarding its USMCA commitments and urged Congress and the administration to make this a priority as soon as USMCA entered into force. Canada has distorted its TRQ administration to limit imports from the U.S., the organizations said. Earlier this year, USDEC and NMPF highlighted for USTR and USDA the inconsistencies between Canada's dairy TRQ allocations and Canada's USMCA obligations. In a detailed filing submitted to the administration, NMPF and USDEC provided the agencies with a specific legal review of the Canadian TRQ system and an explanation of the negative impacts resulting from them.
USMCA text prohibits the introduction of any new conditions or eligibility requirements on the utilization of a TRQ beyond those set forth in the text. However, the proposed TRQs for many dairy products impose eligibility and allocation calculation conditions that clearly fall outside of Canada's commitments.
The International Dairy Foods Association says, one egregious example is limiting access to the "Cheese of All Types" TRQ to just 15% for distributors and allocating 85% to processors, where there is no such restriction in USMCA and, in fact, the agreement requires parties to ensure that they do not "limit access to an allocation to processors".  There are many other Canadian conditions on allocation and eligibility that also are inconsistent with USCMA and negatively impact the ability of U.S. dairy to take advantage of the benefits offered by the agreement. 
IDFA Vice President of Trade Policy and International Affairs Becky Rasdall says, the "announcement acknowledges what we have believed for some time, that Canada's open use of its TRQ conditions to limit imports while using pricing policies to bolster domestic production continues to limit the ability of U.S. dairy exporters to take full advantage of USMCA."
"USMCA is designed to improve trade with Canada, while modifying some of Canada's trade-distorting dairy policies. We knew from day one that enforcement would be key to bringing the intended benefits home to America's dairy industry. I applaud USTR for hearing our concerns and relying on our guidance to take this critical enforcement step to ensure that the agreement is executed in both letter and spirit," says Tom Vilsack, president and CEO of USDEC. "This is the critical first step, but more work may be needed to ensure Canada complies with its Class 7 related USMCA commitments as well."
Jim Mulhern, president and CEO of NMPF, adds America's dairy farmers appreciate USTR's commitment to the fair and transparent enforcement of USMCA. "Enforcement has been one of the top priorities of our industry since the final agreement was announced, and we've worked diligently to ensure that it remains one of USTR's top priorities, as well. Only when Canada is held fully accountable to its trade commitments will America's dairy farmers be able to realize the full benefit of the provisions that the U.S. government worked so hard to secure. We look forward to working closely with the incoming administration as well since enforcement efforts are likely to require sustained focus going forward."
U.S. dairy exports hit $667 million to Canada in 2019 and have reached $572 million from January through September 2020, a pace which would fall short of the additional $227 million in annual dairy exports to Canada estimated to occur under USMCA by the U.S. International Trade Commission.
The concerns raised by USDEC and NMPF have been echoed by a broad bipartisan coalition of members of Congress. In August, 104 Representatives sent a letter to USTR and USDA asking for Canada to be held accountable to its trade promises while a letter in the Senate was signed by 25 Senators. USDEC and NMPF commend the continued engagement of so many members of Congress on this important issue.
In a statement Wednesday, Senate Finance Committee Chairman Chuck Grassley, R-Iowa, and Senate Banking Committee Chairman Mike Crapo, R-Idaho, also praised the administration for taking the right step for American dairy producers and farmers.
"One of the biggest improvements in the new USMCA are the provisions providing access to Canada's dairy market, which had unfairly restricted equitable access to American dairy for years. We hope our Canadian partners can resolve this issue without going to arbitration, but we are supportive of Ambassador [Robert] Lighthizer's efforts either way."
Subscribe to receive top agriculture news
Be informed daily with these free e-newsletters
You May Also Like
---