MARKET DEVELOPMENT: The USDA Foreign Agricultural Service has awarded $200 million in Market Access Program and Foreign Market Development funds to more than 60 U.S. agricultural organizations for their use in 2023.
tfoxfoto /Getty images
U.S. farmers and livestock producers know export markets are a valuable component of the larger demand picture for their crops and livestock. According to USDA, U.S. agricultural exports were a record-high $196.4 billion in fiscal year 2022, and supported about 1.2 million jobs.
Building that demand is a task for organizations like U.S. Wheat Associates, U.S. Meat Export Federation, U.S. Grains Council and more. Every year those entities leverage Market Access Program and Foreign Market Development funds awarded by the USDA Foreign Agricultural Service to do that. This year, FAS awarded $175.6 million in MAP funds and $27.1 million in FMD funds for fiscal year 2023.
"In this unique public-private partnership, USDA and the American agricultural industry are working together to expand markets for high-quality, American-made farm and food products worldwide," said FAS Administrator Daniel Whitley in a press release. "With industry matching funds, federal investments in these market development programs not only increase agricultural export revenue and volume, but also improve farm income and strengthen the U.S. economy."
MAP funds are used to support U.S. producers' marketing and promotion activities around the world. Those can include conducting market research, providing technical assistance and supporting participation in trade fairs and exhibits. According to FAS, on average, for every $1 awarded in MAP funds, there is a $2.50 match in contributions from the average participating entity.
FMD funds are used to support generic promotion of U.S. commodities. It's a way to promote the commodity as a whole, rather than a specific branded product. Organizations, on average, also match every $1 in federal FMD funds with $2.50 in contributions.
U.S. Wheat Associates, for example, represents wheat farmers in overseas markets and has staff around the globe who work to not only develop markets for American wheat, but keep an eye out for future hot spots for U.S. wheat demand.
U.S. Wheat leverages its FMD and MAP funds to educate foreign buyers about how they can benefit from using higher-quality U.S. wheat, provide foreign buyers technical assistance and promote U.S. wheat overseas. U.S. Wheat reports that a 2015 analysis showed that for every $1 invested in export promotion, U.S. wheat farmers received $45 in net revenue.
According to FAS, a recent study conducted by IHS Markit, with Gary Williams and Oral Capps of Texas A&M University, showed that the investment of FMD and MAP funds contributed $45 billion every year in economic output and $22.3 billion every year in gross domestic product. That's creating U.S. jobs and increasing farm cash receipts, according to FAS.
Among the list of fiscal year 2023 awardees were:
U.S. Wheat Associates, $5.6 million MAP, $3.8 million FMD

U.S. Meat Export Federation, $12.4 million MAP, $1.1 million FMD

U.S. Grains Council, $7.8 million MAP, $3.04 million FMD

U.S. Dairy Export Council, $4.8 million MAP, $659,239 FMD

Cotton Council International, $13.8 million MAP, $3.9 million FMD

American Soybean Association, $6.2 million MAP, $6.9 million FMD
A full list of fiscal year 2023 MAP funding recipients is available on the fiscal year 2023 MAP Funding Allocations page. The FMD Funding Allocations fiscal year 2023 page contains a full list of the FMD funding recipients for FY 2023.
USDA FAS and U.S. Wheat Associates contributed to this article.
About the Author(s)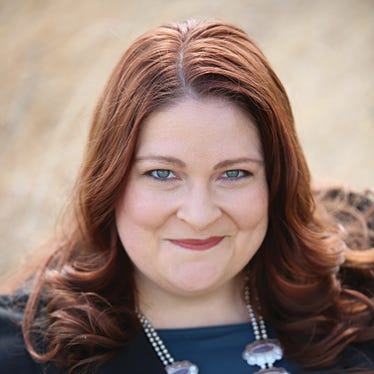 Through all her travels, Jennifer M. Latzke knows that there is no place like Kansas.
Jennifer grew up on her family's multigenerational registered Angus seedstock ranch and diversified farm just north of Woodbine, Kan., about 30 minutes south of Junction City on the edge of the Kansas Flint Hills. Rock Springs Ranch State 4-H Center was in her family's backyard.
While at Kansas State University, Jennifer was a member of the Sigma Kappa Sorority and a national officer for the Agricultural Communicators of Tomorrow. She graduated in May 2000 with a bachelor's degree in agricultural communications and a minor in animal science. In August 2000 Jennifer started her 20-year agricultural writing career in Dodge City, Kan., on the far southwest corner of the state.
She's traveled across the U.S. writing on wheat, sorghum, corn, cotton, dairy and beef stories as well as breaking news and policy at the local, state and national levels. Latzke has traveled across Mexico and South America with the U.S. Wheat Associates and toured Vietnam as a member of KARL Class X. She's traveled to Argentina as one of 10 IFAJ-Alltech Young Leaders in Agricultural Journalism. And she was part of a delegation of AAEA: The Ag Communicators Network members invited to Cuba.
Jennifer's an award-winning writer, columnist, and podcaster, recognized by the Kansas Professional Communicators, Kansas Press Association, the National Federation of Presswomen, Livestock Publications Council, and AAEA. In 2019, Jennifer reached the pinnacle of achievements, earning the title of "Writer of Merit" from AAEA.
Trips and accolades are lovely, but Jennifer says she is happiest on the road talking to farmers and ranchers and gathering stories and photos to share with readers.
"It's an honor and a great responsibility to be able to tell someone's story and bring them recognition for their work on the land," Jennifer says. "But my role is also evolving to help our more urban neighbors understand the issues our Kansas farmers face in bringing the food and fiber to their store shelves."
She spends her time gardening, crafting, watching K-State football, and cheering on her nephews and niece in their 4-H projects. She can be found on Twitter at @Latzke.
Subscribe to receive top agriculture news
Be informed daily with these free e-newsletters
You May Also Like
---