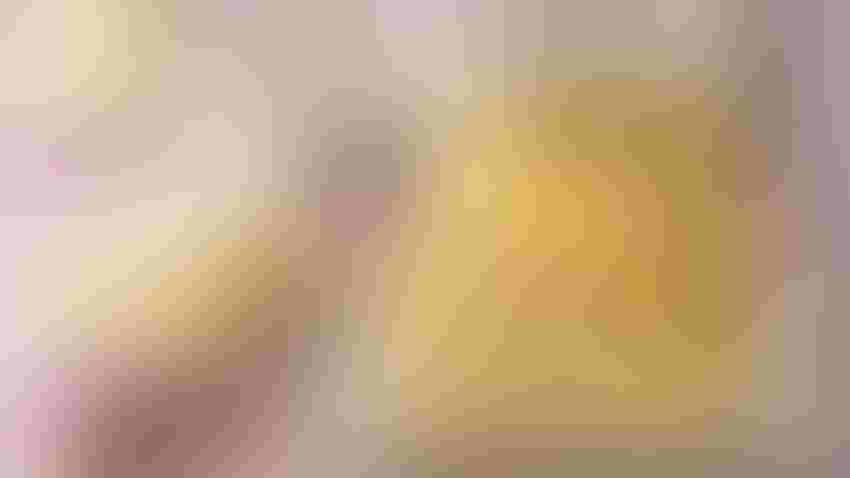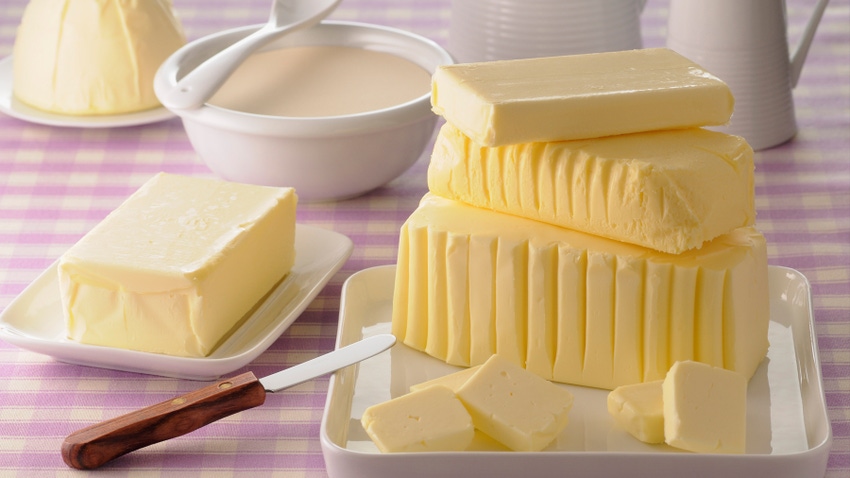 BUTTER EXPORTS RISE: The value of butter exports in 2022 totaled $240.5 million, which was up 37% from 2021. Leading markets for U.S. butter exports last year were South Korea, up 209%; Canada, up 105%; Mexico, up 97%; and Bahrain, up 38%.
Jupiterimages/GETTY IMAGES
The U.S. saw record dairy exports in 2021 totaling $7.6 billion, up from $6.4 billion in 2020. But last year, U.S. dairy exports didn't just break that record — they crushed it with exports valued at $9.5 billion. That represents a 25% increase in exports in just one year. According to USDA, the U.S. shipped 2.4 million metric tons to foreign buyers, which was a 5% increase over 2021.
"We've had three consecutive years of record U.S. dairy exports while facing some of the strongest dairy export headwinds that we've ever seen," says U.S. Dairy Export Council President and CEO Krysta Harden.
The U.S. set annual export records in cheese, whey and lactose. U.S. cheese shipments were particularly notable, rising 12% to 451,370 metric tons, or nearly 1 billion pounds.
Hard work pays off
"The U.S. dairy industry didn't get to this point overnight," Harden says. "It's taken more than two decades of hard work to reach it — work strengthening the global reputation of the U.S. as a reliable supplier of high-quality dairy products, building relationships with overseas buyers, promoting dairy consumption in high-potential markets, and investing in people, products and infrastructure specifically to serve the varying needs of consumers, from Tokyo to Dubai to Lima." 
The U.S. increased cheese sales globally in 2022, posting gains across multiple continents. Growth highlights include Mexico up 18%, the Middle East and North Africa up 41%, Japan up 17%, Central America up 17%, the Caribbean up 25%, South Korea up 9%, Australia up 14% and Colombia up 28%.
Mexico became the first-ever $2 billion U.S. dairy export market, as sales rose 37% to $2.5 billion.
Mexico was the No. 1 U.S. market in volume as well, with exports up 9%. Better-than-expected economic growth — five straight quarters of gross domestic product gains through December 2022 — helped drive a demand rebound. A strengthening peso helped affordability, particularly in the back half of the year. U.S. cheese, nonfat dry milk/skim milk powder (NFDM/SMP) and butterfat sales all set records to Mexico in 2022. U.S. cheese shipments to Mexico rose 18%; NFDM/SMP sales jumped 6%; and butterfat increased 340%.
The top U.S. markets by product in 2022 were:
Mexico accounted for 27% of cheese, 43% of NFDM/SMP and 30% of milk protein concentrate exports.

China accounted for 30% of whey and 26% of lactose exports.

Canada accounted for 43% of butterfat exports.

Taiwan accounted for 38% of fluid milk and cream exports.
Butter is back
Butter exports in 2022 totaled 144.1 million pounds, up 48% from 2021 and the highest level since 2013. The value of 2022's butter exports totaled $240.5 million, which was up 37% from 2021. Leading markets for U.S. butter exports last year were Canada, up 105%; Bahrain, up 38%; South Korea, up 209%; and Mexico, up 97%.
Ice cream exports for 2022 were down 2% from 2021. The value of ice cream exports totaled $255.6 million, up 3% from the previous year.
Subscribe to receive top agriculture news
Be informed daily with these free e-newsletters
You May Also Like
---