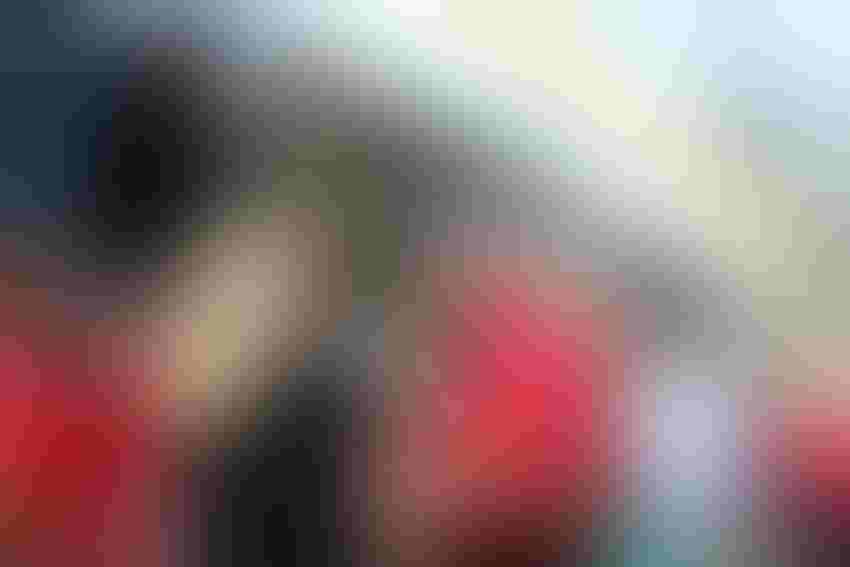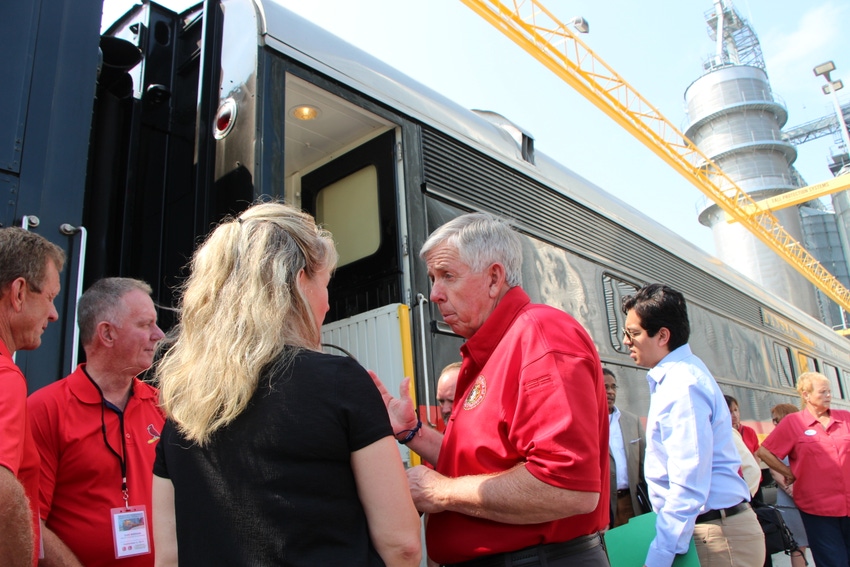 ALL ABOARD: Gov. Mike Parson talks with Marshall City Mayor Julie Schwetz before boarding KCS Southern Belle for a grain inspection trip. He invited Congressman Emanuel Cleaver along to talk trade and USMCA.
When it comes to the United States-Mexico-Canada Agreement, Missouri Gov. Mike Parson admits to being worried for his state. "If you can't get this one done," he said, "it has to worry us all."
Parson shared his concern with Rep. Emanuel Cleaver (D-MO5) during a train ride. It was part of Missouri's 5th Congressional District Grain Elevator Inspection Trip on the Kansas City Southern Railroad Southern Belle. Parson told the congressman just how important the USMCA is for Missouri.
"When you look at Mexico and Canada, as a matter of fact, of all the other trade partners we have in the world those two are our biggest ones," Parson said. "We need to get a good deal, a fair deal."
Missouri exports $7.8 billion to those two countries from transportation equipment to agricultural products. Of that, in 2017, $5.2 billion was exported to Canada. Agriculture products to Canada and Mexico totaled $452 million, with the bulk coming from grain.
With so much at stake Missouri farmers want action.
Farmers respond
Ray-Carroll County Grain Growers originates soybeans out of a seven-county area in west central Missouri. Last year, the cooperative exported 88% of its soybeans to Mexico. "They are our number one customer," Beau Heppler, general manager for locally owned farmer cooperative out of Richmond, Mo., said. "We need the USMCA ratified. We need to have clarity for this year's grain crop."
Heppler was part of a round table discussion that greeted the governor and congressman at Union Station in Kansas City. Joining him were individuals representing railroad, farming, construction and even Hallmark Cards. All urged Cleaver to put pressure on Speaker of the House Nancy Pelosi to bring USMCA to the floor.
"We just need her to bring it to a vote," said Billy Thiel, a corn grower from Marshall. He shared the uncertainty without the USMCA in place is hurting farmers. "We need something now."
Cleaver said he is "trying to be" a yes vote. "I think it would be ignorant for anybody based on party affiliation to stand against any trade agreement. I have to consider how it impacts the people in my district."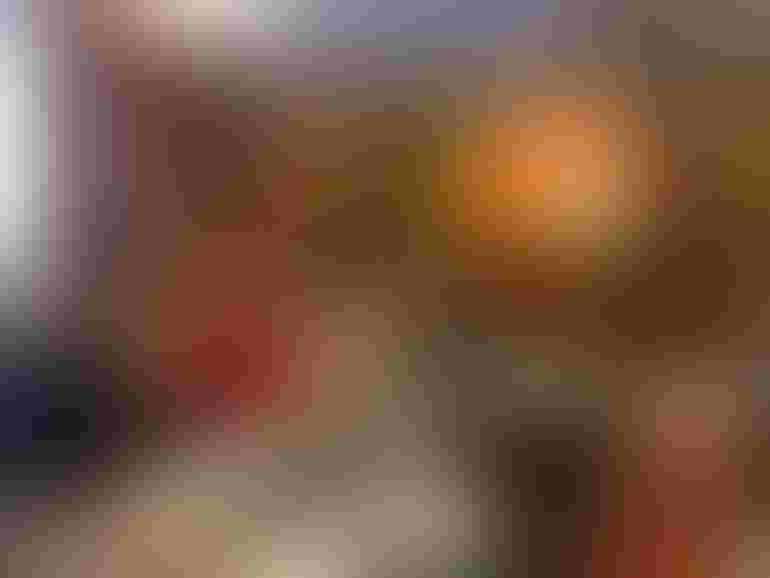 Congressman concern
However, Cleaver still has issues with the framing of the USMCA, particularly in the area of minimum wage.
Cleaver said while the deal set a minimum wage, the minimum wage is also considered an average wage. "So, if the average wage just has to be $5 an hour from participating countries, if Mexico is paying $3.50 and the United States is paying $18.50, I think it's a disservice to the workers in Mexico." He wants that portion "straightened out."
Parson has a different take on the issue. "I think above everything, you have to put our country and our state first before we do anything on that. And I think the congressman will do that at the end of the day."
Cleaver offered a ray of hope for farmers in attendance who want USMCA ratified. "My goal is to be in a position to support the agreement," he said. "And I'm doing everything I can do to get to yes."
Subscribe to receive top agriculture news
Be informed daily with these free e-newsletters
You May Also Like
---