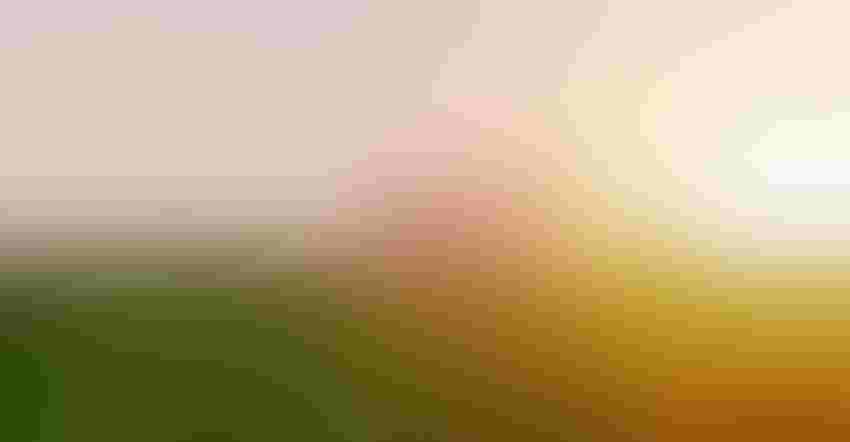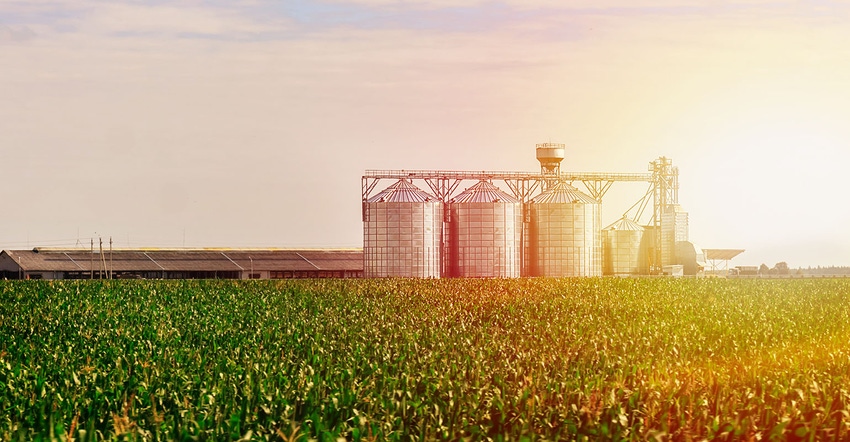 I have the dubious distinction of following up Brian Splitt's Memorial Day blog. As one of our fellow founders of AgMarket.Net, I can't tell you how powerful his article was to me…with regards to his own personal experience. I certainly don't have as heavy of words to share this week but wanted to point out just how much I appreciate Brian and his willingness to share such a personal story.
Now for this week's markets
As I write on the first Friday in the month of June, I can say with plenty of confidence producers are struggling with pricing decisions. With volatility off the charts of late, corn and soybean farmers are likely just as bewildered about how to proceed with their marketing plans as they are when prices are much lower. Given many producers have started marketing, how aggressive they might get on percentages sold is the $64k question…or maybe million-dollar question this year.
Seeing July corn trade up the limit and down the limit the last week of May was an interesting sight…especially given July lost just three cents overall on the week. This first week of June in a holiday-shortened trading week we saw another limit move…higher, fortunately for those who are raising corn anyway. Anytime we see market moves like this, it's not hard to imagine how potent volatility is. These corn options are carrying a ton of value…for instance, a $10 Dec corn call was trading at around a nickel as I wrote this column.
While soybeans haven't seen near the volatility relatively speaking, they certainly haven't been resting on their laurels. With nearby July less than 20 cents from $16 and November back over $14.25, the bean market certainly has plenty of life. The profitability to raising soybeans in 2021 will likely be robust.
The big question for many producers is how aggressive should they be when making sales? Given historically strong profit margins, many have the inclination to continue selling into a rally. In all honesty, a person must ask themselves 'how much money can I make at $6 corn or $14 beans' for instance. The answer…at normal yields, is an absolute ton of money, right?
Flexible marketing plans
So, our obvious fear is to get too many bushels sold, not catch a rain the rest of the summer, then have more bushels sold than we want and not have the production to participate in a potentially historic rally. I get it. I remember 2012 well as I was farming and managing a grain elevator. One thing 2012 taught me is how important flexibility is for producers who aggressively manage their farm's profitability and return-on-investment.
One of AgMarket's forte's is this very goal: flexible marketing plans. Here in 2021, we've felt for some time a historic run was possible in the event we saw less-than-ideal weather this summer. Therefore, we've pushed hard for producers to cover their sales with call options or some sort of re-ownership strategy to keep their flexibility in the event the market races higher.
Specifically, if you're a producer who has sold 25%-30% of your APH on corn and/or beans, you're likely safely able to produce what you've sold, not to mention most are protected with crop insurance to some degree. However, if you push sales beyond these levels, having the ability to participate in a major move in the markets should be considered to cover your risk.
Therefore, I like buying corn calls 50 cents or so above the market and soybean calls a dollar or so above the market. The reason I'm 'leaving money on the table' as some would say is this: If the market stalls out 50-75 cents above today's corn market or a dollar above today's bean market, it's unlikely we've seen a crop failure and having the bushels sold with long calls in place is a good spot to be. If we see a $2 corn rally or a $3 bean rally, it's likely some of us didn't raise a crop. Additionally, if we see a rally like that, I'd like to participate in at least a portion of it.
Again, the key to marketing in a volatile year like this is to keep our flexibility. I wish you well as we navigate the craziness the next few weeks likely has in store for us.  
Reach Matt Bennett at 815-665-0462 or [email protected]
The risk of loss in trading futures and/or options is substantial and each investor and/or trader must consider whether this is a suitable investment. AgMarket.Net is the Farm Division of John Stewart and Associates (JSA) based out of St Joe, MO and all futures and options trades are cleared through ADMIS in Chicago IL. This material has been prepared by an agent of JSA or a third party and is, or is in the nature of, a solicitation. By accepting this communication, you agree that you are an experienced user of the futures markets, capable of making independent trading decisions, and agree that you are not, and will not, rely solely on this communication in making trading decisions. Past performance, whether actual or indicated by simulated historical tests of strategies, is not indicative of future results. Trading infromation and advice is based on information taken from 3rd party sources that are believed to be reliable. We do not guarantee that such information is accurate or complete and it should not be relied upon as such. Trading advice reflects our good faith judgment at a specific time and is subject to change without notice. There is no guarantee that the advice we give will result in profitable trades. The services provided by JSA may not be available in all jurisdictions. It is possible that the country in which  you are a resident prohibits us from opening and maintaining an account for you.
The opinions of the author are not necessarily those of Farm Futures or Farm Progress. 
Subscribe to receive top agriculture news
Be informed daily with these free e-newsletters
You May Also Like
---