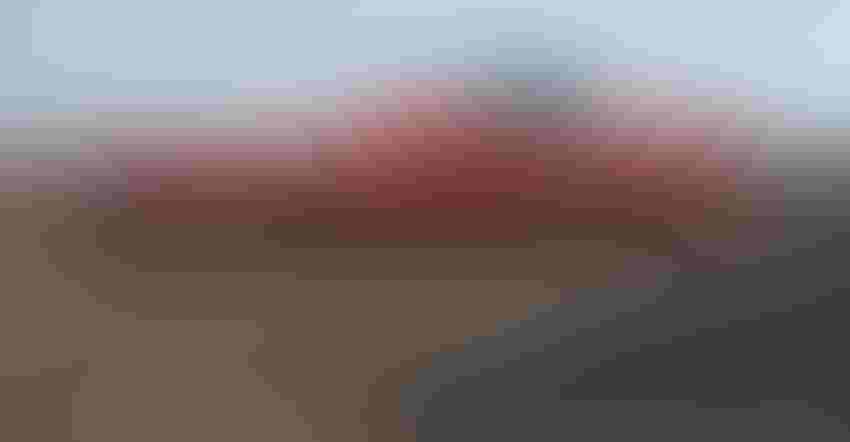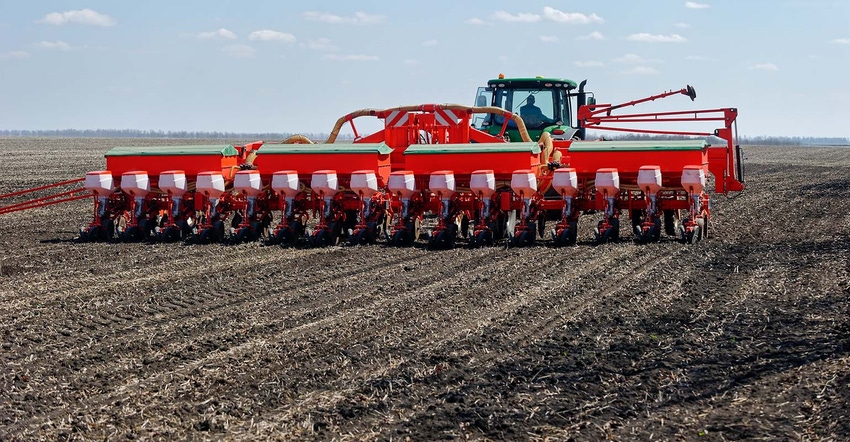 The last time I wrote this blog, I was blowing about how my fighting Illini were the team to beat in the NCAA tourney. They sure were showing plenty of promise going in. Unfortunately, as many of you have pointed out, they didn't do so hot. Ah yes, I've eaten plenty of crow in the last couple of weeks.
Our profit margins for 2021 are also showing plenty of promise. I think we can all agree we hope they perform better than my Illini did.
Let's talk through some of the worries plaguing producers as they plant what looks to be the most promising crop (revenue) we've seen in many years.  
Weather worries
It's cold here in central Illinois on April 16th. It's tough to get in the mood to plant corn when there's frost on the windshield every morning. On my farm, we planted soybeans first this year as we have the last couple of years. Given temperatures, it seems like the smart way to go, but even for beans, I've had a bit of concern about just how cold it is.
Because of the current strong prices it's more important this year to avoid major mistakes in the spring. Given commodity prices, every cut in yield will be magnified this year. While I'll likely plant corn before we warm up, I'm certainly consulting with people smarter than me on what I should be doing.
Don't get oversold
On the markets, there's no question producers have been blessed with better marketing opportunities than we've seen in many years. This poses a dilemma or two, but thankfully we're talking about good problems.
First of all, how tempting is it to get heavily sold at the best prices we've seen in years? It certainly takes discipline to not get carried away. We must look to a year like 2012 in my opinion, especially given the fact our carry and current weather lends me to believe similar market action is possible.
With a great spring and start to the crop in '12, many of us were excited to see the markets take off in June of that year. We felt like a rain or two and we'd have plenty of crop at the $5 then $6 level we were seeing.
The biggest problem with that is we didn't get any more rain. For a producer who was selling in increments to get to 50% sold seemed reasonable, especially at $5 and $6! However, some of those producers ended up raising 30-40% of a crop. Given the market went to $8 and got to $7.50 for the October average, buying back the bushels that they didn't raise was painful. Being oversold in a market that incessantly moves higher is very low on the fun-factor scale.
Don't wait too long
On the flip-side, a producer looks at this markets and wonders why they should get aggressive when the market seems to keep going up. This is where I'd like to look at years like 2015-2019. Profit margins were nothing short of abysmal for most producers in that timeframe. Brief looks at $4 corn seemed like the promised land.
Now, it's easy to get hand-cuffed on making sales when you hear some 'expert' say corn could go to $7. I'm including myself in this 'expert' business. Take everything you hear or read with a grain of salt. Why? Experts don't know a thing about your particular farm. One thing I do know however is this: we can all make more money at $5-plus corn than we can $3 corn. Genius, right?
Stay flexible but make money
So, what is the best path for a producer? From my vantage point, I can't imagine ignoring these types of prices. I think the smart move as a person running a business is to lock in some profit margins. However, given what we've mentioned as to the potential of this market, producers must stay flexible in their plans. I like placing a floor under the market to quantify a worst-case scenario or selling corn and keeping ownership through a call above the market. Given how volatile our markets could be this summer, an insulated hedge of some sort where we can participate if this market explodes seems like a great idea to me.
Good luck to each of you this spring. Be careful and enjoy 2021. It could be a year for the ages. 
Reach Matt Bennett at 815-665-0462 or [email protected]
The risk of loss in trading futures and/or options is substantial and each investor and/or trader must consider whether this is a suitable investment. AgMarket.Net is the Farm Division of John Stewart and Associates (JSA) based out of St Joe, MO and all futures and options trades are cleared through ADMIS in Chicago IL. This material has been prepared by an agent of JSA or a third party and is, or is in the nature of, a solicitation. By accepting this communication, you agree that you are an experienced user of the futures markets, capable of making independent trading decisions, and agree that you are not, and will not, rely solely on this communication in making trading decisions. Past performance, whether actual or indicated by simulated historical tests of strategies, is not indicative of future results. Trading infromation and advice is based on information taken from 3rd party sources that are believed to be reliable. We do not guarantee that such information is accurate or complete and it should not be relied upon as such. Trading advice reflects our good faith judgment at a specific time and is subject to change without notice. There is no guarantee that the advice we give will result in profitable trades. The services provided by JSA may not be available in all jurisdictions. It is possible that the country in which you are a resident prohibits us from opening and maintaining an account for you. 
The opinions of the author are not necessarily those of Farm Futures or Farm Progress. 
Subscribe to receive top agriculture news
Be informed daily with these free e-newsletters
You May Also Like
---