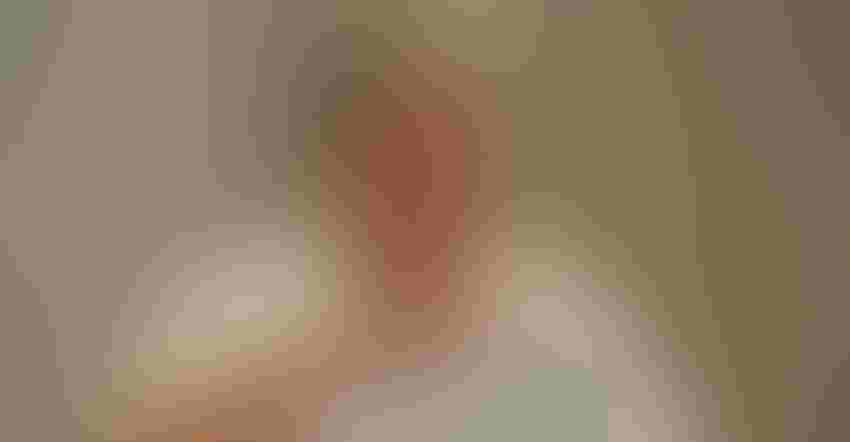 UPDATE ON TRADE: Ted McKinney updates Indiana ag media on his travels around the world on behalf of USDA and the status of current trade situations that impact Indiana agriculture.
Ted McKinney became the first USDA undersecretary for trade in 2017. McKinney, a Tipton, Ind., farm boy, left his post as director of the Indiana State Department of Agriculture for the new role. He's been globe-hopping ever since on behalf of U.S. agriculture.
Recently, he came home to Indiana and briefed reporters on what he's accomplished during his first year.
Cautious optimism
Here's a recap of what McKinney counts as highlights. He remains cautiously optimistic that the U.S. is making progress on trade for ag goods. However, he acknowledges that China remains a wild card. The Trump administration imposed tariffs on key goods, and China retaliated with tariffs on pork, soybeans and other ag products.
Where are we on negotiations with key players who import ag goods? I believe that a trade agreement with Mexico could happen soon. Canada is a bit more challenging, but I believe it will get done. It appears NAFTA [North American Free Trade Agreement] will continue, and that is positive.
We've also made progress with Japan. Talks continue, and I'm hopeful the U.S. will have a trade agreement with Japan in the future.
China is the wild card. Because of tariffs, we've lost market share there. Our strategy is to bridge the gap by seeking other markets. Hopefully China will come back.
We know you've initiated talks with many other smaller countries. But what would it take to replace the hole left by loss of trade with China? Is it like the elephant in the room? There is no doubt it will take a lot of these smaller countries we're working with to offset that loss if China doesn't come back in the market. We still think these other countries are important, however. Many of them want our products.
There are rumors we could see some movement out of China late this year. Their people are being hurt by tariffs too, and their society has gotten a taste of western life and likes it. I have no word on if there is anything to the rumors, but we all certainly hope that could happen.
What kind of progress are you making in the countries you visit? We're finding keen interest in U.S. ag products in many countries. USDA will complete nine trade missions by the end of 2018, not counting other visits to single countries or work on trade agreements with major players. In the past, there have been three to four trade missions per year.
When we visit, we're reminding many of these countries that they receive aid for their people from us. But in many cases, they've been buying goods from other countries when it comes to trade. We're telling them that needs to change if they want to continue getting aid. The message is getting across.
We've had good response to our trade missions to Indonesia, Guatemala, Vietnam and many other places.
The mitigation program for U.S. farmers amounting to $12 billion starts soon. If these trade deals come together, could that be adjusted? I don't deal with that directly. However, my understanding was that the program was developed to help offset hits farmers are taking. If trade comes back and farm prices rise, I would anticipate there could be adjustments in the program.
Subscribe to receive top agriculture news
Be informed daily with these free e-newsletters
You May Also Like
---