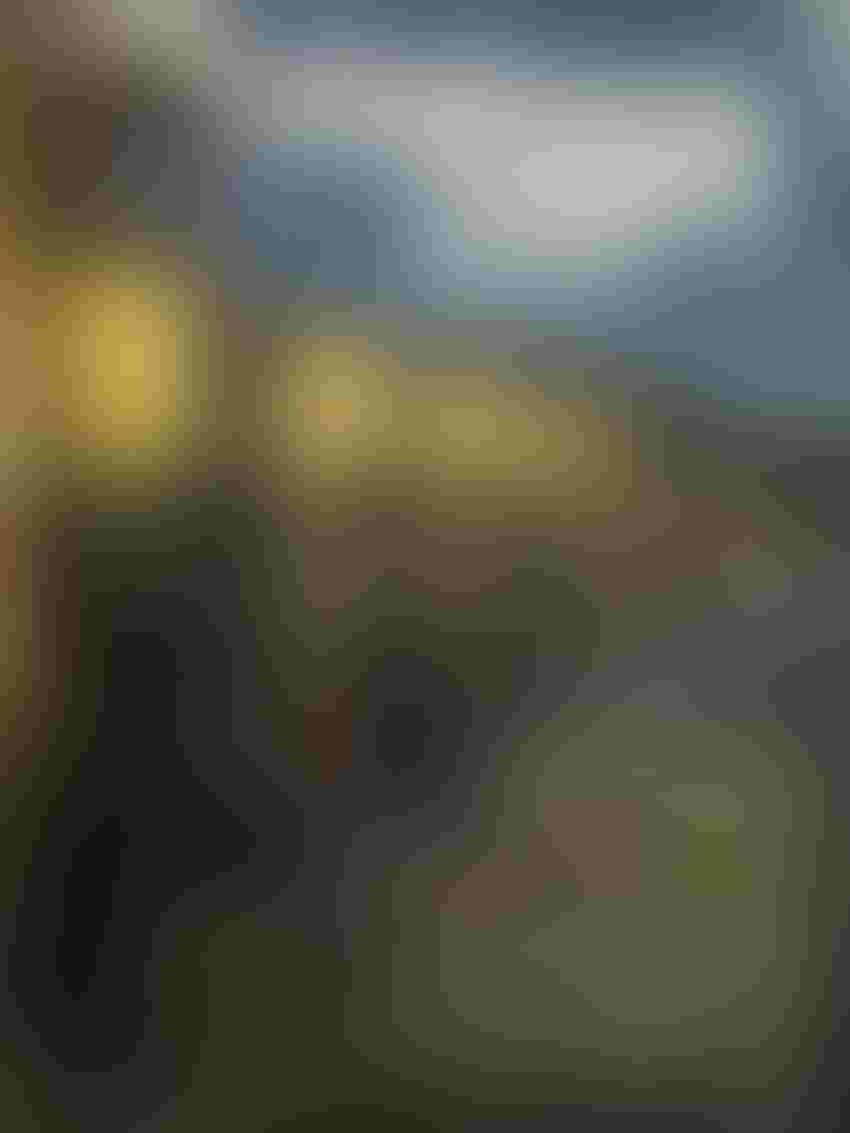 Since last November, we have posted a monthly gallery that looks back at feature stories and advertising in a given year of each each decade since the 1940s. Examining dusty, old, encyclopedia-like books steeped with history has been fun. In case you have missed any of these galleries, find them here: http://cornandsoybeandigest.com/csd-75).
Our most recent four galleries looked at the 1980s – the fifth decade of Soybean Digest. We examined back issues from January through December 1985.
The farm crisis of the 1980s
The early 1980s saw a farm recession where the financial crisis affected many Midwest farmers with heavy debt loads. Tight money policies by the Federal Reserve (intended to bring down high interest rates upwards of 21%) caused farmland value to drop 60% in some parts of the Midwest from 1981 to 1985.
Record production resulted in a glut of farm commodities, forcing prices down. This glut, combined with a U.S. export decline of more than 20% between 1981 and 1983 (following the 1979 Soviet Union embargo), caused farm debt to hit a staggering $215 billion by 1984 – double of what it had been in 1978.
Farm foreclosures rose dramatically, and economists said more than 33% of farmers were in serious trouble – further depressing land prices. Farmers and ranchers who expanded by buying land and more during the strong export days of the 1970s were often hardest hit. And that crisis rippled across the supply chain and into rural banks and whole communities.
I remember too many sad stories of farm sales, farmers taking their own lives, even taking the lives of bankers – all bringing grim reality to this largest farm crisis since the Great Depression. Iowa Public Television created a good 90-minute film called The Farm Crisis: http://bit.ly/TheFarmCrisis.
Enter cautious optimism
On a more positive note, the two feature story galleries from 1985 began to reflect more cautious optimism and a renewed spirit to become a better financial and agronomic manager.
Farmers slowly began to recover, as farmland values bottomed out in 1987. But drought hit the stage big time in 1986 in the southeastern U.S., then across much of the Midwest in 1988.
Farm technology continued to improve efficiency. For example in 1987, it took only 2.75 labor-hours to produce 100 bushels of corn (1-1/8th acre) with a tractor, 5-bottom plow, 20-ft. tandem disk, planter, 20-ft. sprayer, 12-ft. self-propelled combine and trucks.
U.S. agricultural exports peaked in 1981 at $43.8 billion, then declined until 1987 when President Reagan lifted the grain embargo against the Soviet Union.
Other notable events:
A U.S.-Canada trade accord in 1988 initiated free trade in all commodities.

Biotechnology was becoming viable to improve crops and livestock.

Railroad and trucking industries were deregulated.

Rural populations were in decline as low prices and indebtedness impacted many farmers in the Midwest.

USDA scientists indicated that ag chemicals infiltrated groundwater more than previously thought.

The Food Security Act of 1985 lowered government farm supports, promoted exports and set up the Conservation Reserve Program – which retired 30 million acres by 1989.
Advertising of the day
And just for fun, we're also taking a look at the some of the advertising during each decade, since these valuable companies provide the revenue that continues to help us send you a free magazine.
Check out these familiar company and brand names like Lasso, Treflan, Bladex, Prowl, Amiben, Counter, Kinze, IH, Steiger, New Idea, Cargill, Pioneer, DeKalb, Jacques, Lynks, Farm Fans, Funk's G, Ciba-Geigy, ICI Americas, Rhone-Poulenc, Union Carbide, Sandoz, American Cyanamid, Sperry New Holland, Case IH merger, Deutz-Allis merger, Butler, Scepter, Basagran, Poast, Tandy computers (with sound effects), Sencor, Fusilade, Larvin and more.
Subscribe to receive top agriculture news
Be informed daily with these free e-newsletters
You May Also Like
---