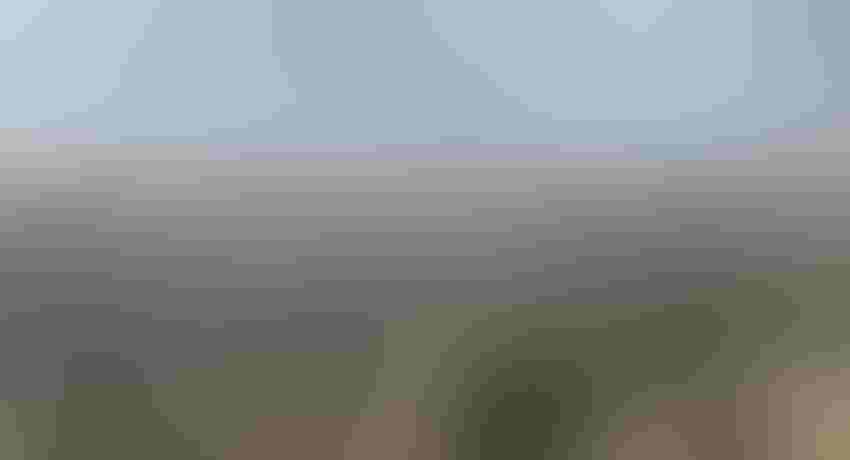 High winds and a lack of water have dried up fields in the Klamath Basin.
Ducks Unlimited
Growers in the Klamath Basin straddling the California-Oregon state line had to grapple with high winds this spring that further complicated their operations amid the historic drought, an organization is reporting.
Cold and windy conditions further dried up fields at planting time and blew clouds of dust throughout hte region, the California Farm Bureau reports.
Related: Little water allocated to Klamath Basin growers
Only about 50,000 acre-feet of water was allocated to farmers in the basin this year -- a small fraction of the roughly 350,000 acre-feet the reclamation project normally receives when there isn't a drought.
Late spring storms have pelted the Pacific Northwest, bringing 1.1 inches of rain to Seattle on June 10 and leading to sharp rises and fast flows in the region's waterways, according to reports. The storms have flooded parts of Yellowstone National Park and pushed into the Midwest.
High winds in the basin made it more difficult for growers to get crops planted before their fields dried out, the Farm Bureau noted.
About the Author(s)
Subscribe to receive top agriculture news
Be informed daily with these free e-newsletters
You May Also Like
---