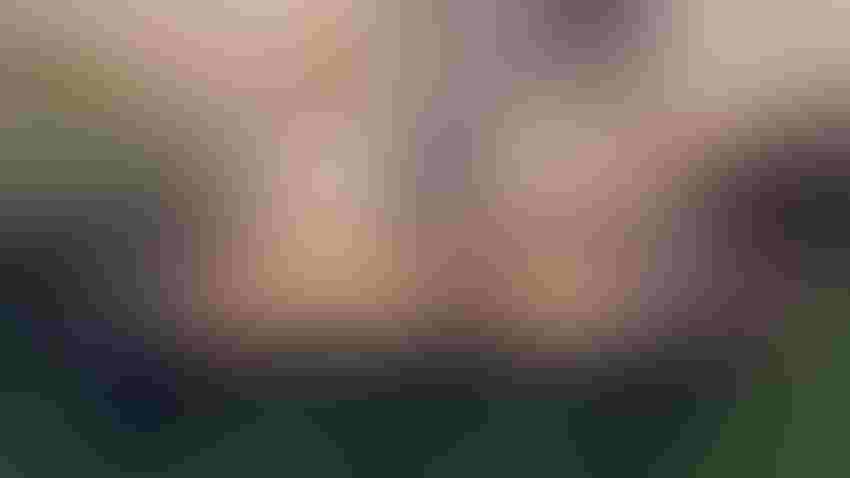 Corn shipments stole the show in this morning's USDA Grain Inspections for Export report, rising nearly 39% from week ago volumes to 35.4 million bushels for the February 24 – March 3, 2023 reporting week. Pre-report analyst estimates had pegged today's figure between 17.7 million – 29.5 million bushels, so this morning's figures were far above market expectations.
But corn prices continued to trade at a $0.01-$0.03/bushel loss this morning, despite the demand optimism. At 601.7 million bushels of corn inspected through March 2, marketing year to date corn shipments are 38% below year-ago volumes. Markets remain wary of prospects for U.S. corn export demand amidst an ongoing trade dispute between the U.S. and Mexico over GMO corn imports.
Elevating those concerns this morning, the U.S. Trade Representative's office requested technical evidence from Mexico, which will lead to more formal trade discussions between the two countries over Mexico's impending GMO corn import ban. This move is the first official step in a dispute settlement panel under the USMCA.
"Mexico's policies threaten to disrupt billions of dollars in agricultural trade and they will stifle the innovation that is necessary to tackle the climate crisis and food security challenges if left unaddressed," U.S. Trade Representative Katherine Tai said in a statement. "We hope these consultations will be productive as we continue to work with Mexico to address these issues."
Prior to 2021 when China took the crown, Mexico was the top buyer of U.S. corn shipments. This week no shipments were inspected to go to China, though 14.8 million bushels of U.S. corn were inspected at Gulf and Interior terminals, accounting for nearly 42% - the majority – of the U.S.'s corn shipments over the past week.
Soybean export slumps
Soybean shipments slowed during USDA's export reporting week of February 24 – March 3, 2023 according to its Grain Inspections for Export report released this morning, but U.S. soybean prices reversed early morning losses to trade in the green this morning on optimism that slow selling paces by Brazilian soybean producers would give rise to another late-season shipment push for U.S. soy exports.
Through the week ending March 3, U.S. soybean volumes inspected for export fell 29% from the previous week to 19.9 million bushels. Shipments have slumped in recent weeks as Brazil's record-setting – and cheaper – soybean crop is being harvested and brought to market. This week's volume could be the smallest weekly tally since last fall's low water closures on the Mississippi River ground U.S. soy shipments to a halt.
Most of last week's shipments were destined for China (9.3M bu. or 47% of last week's total). Japan was the second top destination, with 2.8 million bushels of soybeans inspected at export terminals en route to the Land of the Rising Sun.
But marketing year to date inspection volumes continue to sit just 3% higher than the same time last year, indicating that the slow start to the soybean shipping season did not slow down Chinese purchasing speeds significantly.
Brazil's rainy harvest season has been a windfall for U.S. soy exporters in recent weeks, keeping soy export volumes closely aligned with last year's paces. If Brazilian farmers start holding back their crops at a more rapid rate in the coming weeks, U.S. soy producers could enjoy even more favorable cash opportunities at terminals feeding into the U.S. Gulf.
Wheat volumes tumble
Wheat export inspections also suffered a brutal week during February 24 – March 3, 2023. During the reporting week, inspection volumes dropped 59% lower than the previous week to 9.9 million bushels. Steady competition from record-setting Russian supplies continues to dominate the global market and a strong dollar will likely keep U.S. exporters from being a supplier of choice in the coming months.
Buying interest just isn't present for U.S. wheat exporters. A strong dollar continues to deter international interest in U.S. wheat, with only seven of countries booking shipments of U.S. wheat cargoes last week.
Shipments to top U.S. wheat buyer Mexico (3.1M bu.) as well as to China (2.5M bu.) accounted for 57% of the week's wheat bushels inspected at export terminals.
Subscribe to receive top agriculture news
Be informed daily with these free e-newsletters
You May Also Like
---