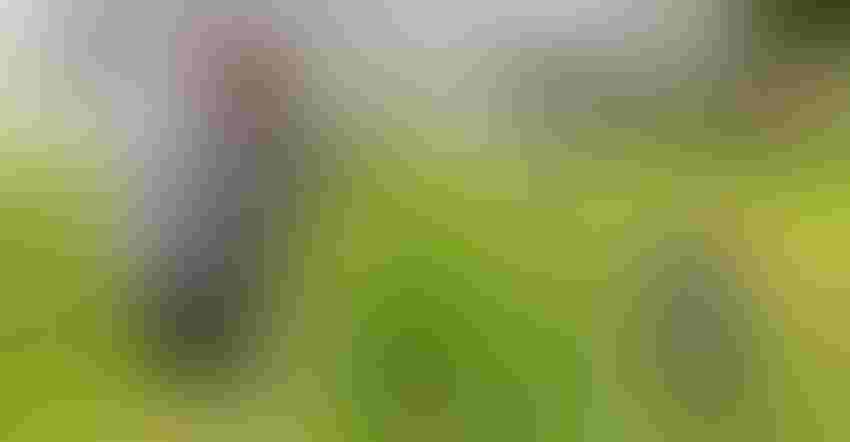 PEA-PICKING SUSTAINABILITY: ROC certification aims to generate living wages to farmers and workers.
Rodale Institute
Move over, USDA Organic Program. Regenerative Organic Certification has higher standards. Years of organic labeling fraud and more recent Organic Trade Industry opposition to the National Organic Program's approval of soil-less (hydroponic, aquaponic and aeroponic) growing systems and organic poultry production has seemingly accelerated development of ROC.
The ROC program was unveiled at this week's Natural Products Expo West trade show. It's owned by the Regenerative Organic Alliance, a nonprofit coalition of farmers, ranchers, scientists and brands. Its standards will be administered and audited by NSF International.
The alliance is led by Jeff Moyer, executive director of Rodale Institute as board chair, and spearheaded by Patagonia and Dr. Bronner's. Other founding members include: Compassion in World Farming, Demeter, Fair World Project, Grain Place Foods, Maple Hill Creamery and White Oak Pastures.
"Farming can either create some of the world's greatest challenges or solve them," Moyer says. "Regenerative organic agriculture is our opportunity to solve them. It's farming where more than yields and profit matter. Healthy soil, clean air and water are just as important. It's farming where people and communities matter. It's farming so we don't just need to feed people for the next 100 years, but forever."
Patagonia and Dr. Bronner's teamed up with Rodale to create what the alliance calls an unprecedented effort to shake up and impact the sustainable food movements, even industrial agriculture, in profound ways. In brief, ROC's core objectives are to:
• Increase soil organic matter over time.
• Sequester atmospheric carbon in soil, which at a global scale can help mitigate climate change.
• Model pasture-based animal welfare.
• Provide fair pricing standards plus a living wage for farmers, ranchers and workers.
• Create resilient regional ecosystems and communities.
Only products certified under USDA's organic program are eligible to meet ROC's criteria. Using that as a baseline, ROC standards address next-level soil health plus requirements for animal welfare and farm labor.
The social fairness pillar of the new label is entirely missing from USDA organic standards, Moyer says. It draws on international Fair Trade standards that protect growers in developing countries who are often exploited with harsh working conditions and meager compensation by big corporations.
ROC certification is open to any industry, brand and even certain manufacturing facilities. The plan is to have products on shelves within two years.
For more details, see Regenerative Organic Certification requirements or contact Jessica Evans at [email protected].
Subscribe to receive top agriculture news
Be informed daily with these free e-newsletters
You May Also Like
---