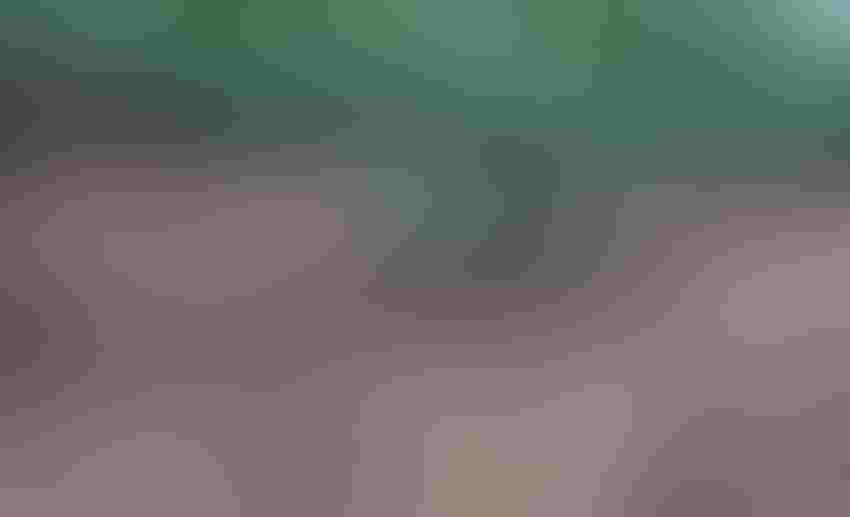 Non-irrigated cotton in Lee County, Ga., July 22 looking weed-free and good, but the ground was soft.
Brad Haire
We don't want to complain about rain, so we won't. Let's just talk about it.
Much of our region has been blessed with ample rain since planting and throughout this growing season. Dryland crops look as good as irrigated, or better, and that's a good thing.
I spoke to an Alabama farmer who farms 30 miles inland from the Gulf of Mexico. He said, "If it would just go back to normal, maybe just inch to an inch and a half a week, I think we might make 5,000 (pounds per acre) on peanuts, which is just our average. For cotton, I don't see how we can reach our average now. Just been too wet really since the last week of May or before."
The Alabama coast expects rainy conditions and can average 65 to 70 inches a year. According to the North Carolina Institute for Climate Studies, which has a well-done map, the location as of July 21 had received 50 inches of rain, with 30 of those inches coming since May 1.
Irrigated cotton in Terrell County, Ga., July 22. Similar situation across the field.
I spoke to a north-central Florida grower who farms cotton and peanuts 50 miles inland from the Gulf. He hadn't turned on an irrigation pivot yet, which was an unusually good thing not to have to do, but everything is wet and behind. The area averages 51 inches or so of rain a year. As of July 21, according to North Carolina Institute for Climate Studies, the area had received 35 inches of rain; almost half of which had fallen since mid-May.
Excessive rain postponed the annual Sunbelt Ag Expo Field Day slated for July 22. The farm's field roads were too wet for traffic. The field day was rescheduled to Aug. 12. Located in south-central Georgia, the Expo farm had received more than 10 inches of rain in the previous two weeks. On July 21, an extra inch was predicted in 24 hours. Rain was expected the remainder of that week.
The rain has prevented timely anything for weeks if not months for some growers. Peanut growers now talk of 60- to 70-day (or older) peanuts they haven't had a chance to put gypsum on due to wet conditions. Fungicide programs have been disrupted.
On a drive to a conference in Florida in July, a drive that covered a good section of southwest Georgia and north Florida crop land, I saw ponding in both cotton and peanut fields and soggy corn that needed to be combined. Saw pigweed escapes in many fields that nothing but a hand hoe will handle now. And I saw cotton that needed plant growth regulators, but probably wasn't getting the dose anytime soon.
I also saw strong fields with good yield potential.
Pam Knox is the University of Georgia Agricultural Climatologist. She has a well-followed blog. In mid-July, soon after the NOAA Climate Prediction Center released its monthly and three-month climate predictions, she said the August through October period shows a stronger tendency towards warmer and wetter conditions than normal across most of the region. The November through February maps show a pattern of warmer and drier-than-usual conditions across the Southeast, which is consistent with a classic La Niña pattern.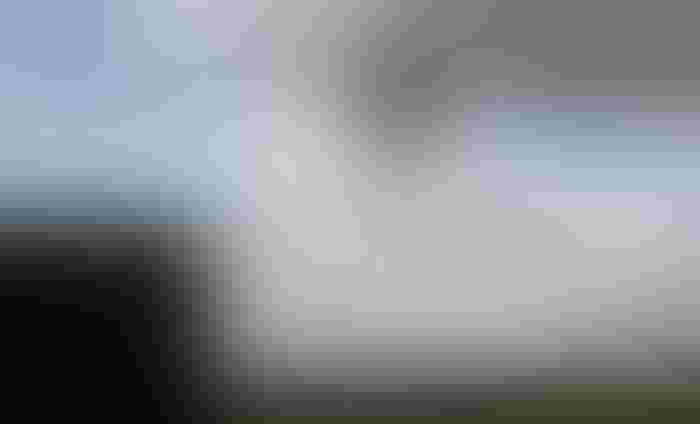 Flying it in over a cotton field in Lee County, Ga., July 22. A slight rain started over the field as the picture was taken.
About the Author(s)
Subscribe to receive top agriculture news
Be informed daily with these free e-newsletters
You May Also Like
---