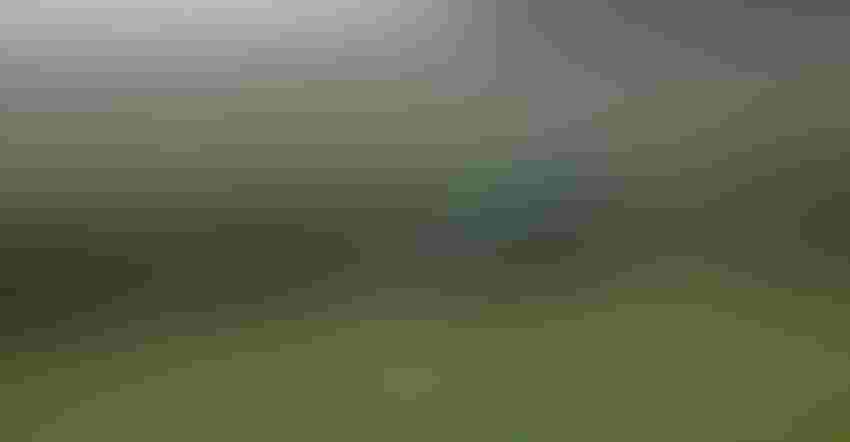 PROGRESS DAMPENED: Wet weather has pushed corn and soybeans behind schedule in Maryland, Delaware and Pennsylvania.
The recent heavy rains are starting to take its toll on Northeast farms.
While Pennsylvania's corn crop is either on or ahead of schedule, there could be significant nitrogen loss because of the wet weather, according to field reports in the Aug. 6 Crop Progress Report.
In Maryland, corn is looking worse. More than 60% of the state's crop is reported in "fair" or "poor" condition. The soybean crop is behind schedule, along with third-cutting hay.
Fields are much drier further north, with areas of northern New York, New Hampshire, Vermont and southern Maine in either "abnormally dry" or "moderate drought" conditions, according to the U.S. Drought Monitor.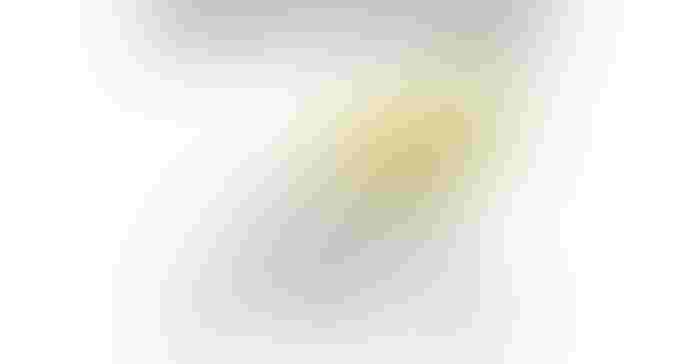 Corn progresses but soybeans struggling
"Significant nitrogen loss has undoubtedly occurred in many cornfields. Areas of fields with ponded water have caused stunting and poor growth," says Jeff Graybill, Lancaster Extension agent, in the Aug. 6 Crop Progress Report.
Overall, the state's corn is 85% in the silking stage, right on par with the five-year average. Thirty-two percent of the crop is in the dough stage, which is actually ahead of schedule.
Only 25% of the soybean crop is blooming, well-behind last year's 82% at this time. The crop's condition is rated at 63% "good," 24% "fair" and 9% "excellent. Corn is rated at 54% good, 20% fair or excellent, and 10% poor.
Second-cutting alfalfa hay is 78% complete, behind last year's pace of 91%. Third-cutting is 21% complete, well-behind last year at this time.
Even worse in Maryland and Delaware
Just across the Mason-Dixon line in Maryland, corn is 69% in the silking stage, well-behind the five-year average of 91%, while 39% is in the milking stage and 14% is in the dough stage. The crop's condition is not looking good, with much of the crop, 66%, rating fair or poor.
Only 14% of soybeans have set pods, well-behind the five-year average of 39%.
Third-cutting hay is 18% complete, which is also well-behind its five-year average of 57%.
About 40% of tomatoes have been harvested, which is right on schedule.
"Even well-managed pastures are seeing damage from the excess moisture and animal movement. Soybeans are in need of some growing degree days and are at a critical time," Extension agent Charles Schuster says in the report. "Vegetables are generally struggling with the excess moisture, with disease and water damage causing up to 50% loss in some places. Hay harvest has been challenged during the last reporting period with all the moisture. The region has received an additional 5 to 10 inches of rain during this reporting period."
Delaware cornfields are also behind with only 18% of the crop in the dough stage. The five-year average is 45%. Only 20% of soybeans have set pods, also below normal.
Tomatoes and watermelons are also off their five-year averages but are faring better overall.
Drier in the Empire State and New England
Corn and soybeans in New York state are right on target with their five-year averages.
Second- and third-cutting alfalfa are also right on schedule, according to the Aug. 6 report.
Grapes, which are a big crop in the state, are looking pretty good with 56% of the crop rated excellent.
But parts of the North Country along with parts of northern New England are struggling for moisture.
In Maine, the state's potato crop is starting to wilt under dry conditions.
"Potatoes are wilted by mid-afternoon every day. If drought continues a couple more weeks, we will see irreversible damage to the potato crop," warns Larry James, a crop reporter in Aroostook County.
Garden State concerns
Recent storms in New Jersey caused wind damage to eggplants, peppers and cucurbits. Foliar diseases in tomatoes are also on the rise, according to the report.
Corn is 71% in the silking stage, just slightly the five-year average. Soybeans are 55% bloomed; the five-year average is 88%.
Peaches are a little ahead of schedule and there is still some sweet corn left to harvest.
Second-cutting alfalfa is 65% complete, slightly the five-year average.
Subscribe to receive top agriculture news
Be informed daily with these free e-newsletters
You May Also Like
---