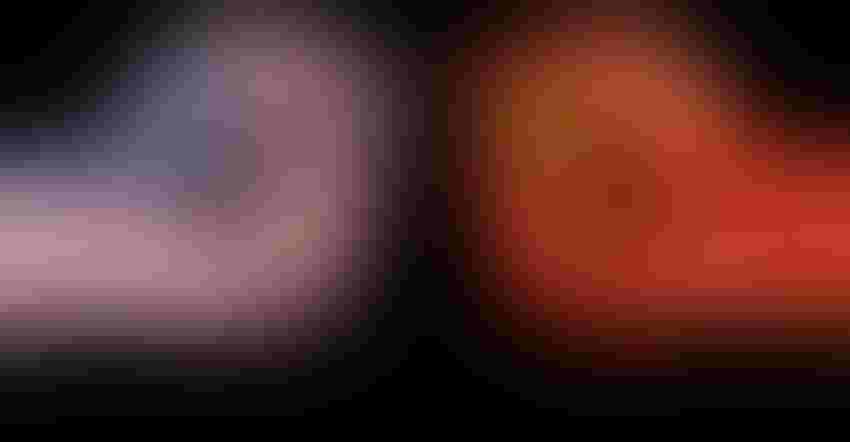 Editor's note: This is a series of articles focusing on understanding the Trump Administration's China and related policy disputes and other factors affecting U.S. and global growth and currency, bond, equity and commodity market dynamics.
In Part 1 of this series we discussed: 
First, China presents an "Immediate, Real and Present Danger" to the United States.

Second, understanding the complex fiscal, monetary, trade and national security policies defining the rules governing the United State and Chinese relationship is extremely important.

Third, we talked about China's plan for achieving global economic, technological and financial supremacy and finally achieving military supremacy in sequential steps of 2, 6, 16 and 28-years.
See: Part 1. Vice President Mike Pence on The Administration's China Policy, February 4, 2019. Click or cut and paste the following link. https://bit.ly/2GAk3SB
Fed reacts to global slowdown
Global slowdown. The avoidance of a near term recession, within 12-plus months, requires a controlled global slowdown to realign global currency, bond, equity, and commodity markets. Given the extended nature of the current business cycle, this realignment would be required even if the Administration's China and related policies were not being seriously negotiated.  

Why? Global markets are dependent on stimulative global government and central bank intervention to maintain economic momentum; therefore, global currency, bond, equity, and commodity markets must be realigned, or excesses removed, to extend the current expansion phase of the business cycle.   

Fed Criticized. There is no question that U.S. Fed policy responds to economic conditions, not to the Administration's China and related policies.   

Administration's China policy. The Administration's China Policy is "One Key Factor" in the ongoing global slowdown. Therefore, one would expect a data-driven U.S. Fed to adjust monetary policy position with the changing dynamics of U.S. and global economic and financial activity.

Market realignment impact. The realignment of global currency, bond, equity, and commodity markets is designed to extend the ongoing global expansion into 2020 and likely beyond. The current global currency, bond, equity, and commodity market realignment could be completed in 2 to 6-months. At that point, assuming global governments and central banks resume synchronized stimulus-driven global growth, new demand would be bullish hard assets like equities and commodities. Read the following closely.  

China and related policy disputes market impact. The timeline for resolving the China and related policy disputes is uncertain, especially issues related to U.S. and China policy disputes.
First, if the U.S. and China make progress over the next 6 months, that would reinforce bullish expectations for equities and commodities in the second half of 2019. (Note, I said progressive progress or progress in settling policy disputes between the U.S. and China occur in steps over multiple years. Presently this REMAINS MY PREFERRED SCENARIO, but China may delay a progressive agreement with the U.S. for additional 12 to 14-plus months, so continue reading the following closely).   
Second, if it takes the U.S. and China 12 months to make progress on policy disputes, the situation becomes increasingly problematic, or bearish, for equity and commodity prices this year and into next year. Presently, under this scenario, most commodities would need a supply disruption due to weather or another related event for price strength to emerge in the 2019/20 marketing period.
Third, if the timeline for the U.S. and China to make progress with their policy disputes is 14 to 1 -months out, one would expect a likely global recession before equity and commodity markets have demand-driven upside, assuming all other factors remain status quo, which would likely push us into late 2020 but probably 2021 before stimulus-driven global growth reemerges. I still do not expect a recession until mid-2023, but the outcome of the ongoing U.S. and China policy disputes are becoming increasingly uncertain.   
How does this affect global currency, bond, equity, and commodity markets near term? 
U.S. Dollar. Sideways with upside bias 
U.S. 10-Year Treasury. Yield or interest rate sideways, with a downside bias
U.S. Equities. Expect high volatility, sideways downside bias, likely searching for a lower low, low possibly 2 to 5 months out
Emerging and Frontier Markets. U.S. dollar strength places a drag on emerging markets, high volatility, downside bias, searching for a low, which could also be two to five months out
$WTIC Oil. $45 to $55 per barrel trading range. Given global policy disputes, this market could be exceptionally volatile with even potentially lower lows.
Rice, grains and cotton. Global policy disputes, slowing global growth and fundamentals weigh heavy on these market prices, while weather uncertainties provide hope for supportive prices. From the previous discussion one can gain an enhanced understanding that ongoing policy disputes, especially between China and the U.S., are slowing global growth and the demand for hard assets near term including rice, grains and cotton.
Fed goal, outlook, policy stance
Federal Reserve Board Chairman Jerome H. Powell recently stated:
My colleagues and I have one overarching goal to sustain the economic expansion, with a strong job market and stable prices, for the benefit of the American people.

The U.S. economy is in a good place, and we will continue to use our monetary policy tools to help keep it there.

The jobs picture continues to be strong, with the unemployment rate near historic lows and with stronger wage gains.

Inflation remains near our 2 percent goal.

We continue to expect that the American economy will grow at a solid pace in 2019, although likely slower than the very strong pace of 2018.

We believe that our current policy stance is appropriate.
Powell continues, despite this positive outlook, over the past few months:
We have seen some cross-currents and conflicting signals about the outlook.

Growth has slowed in some major foreign economies, particularly China and Europe.

There is elevated uncertainty around several unresolved government policy issues, including Brexit, ongoing trade negotiations, and the effects from the partial government shutdown in the United States.

Financial conditions tightened considerably late in 2018 and remain less supportive of growth than they were earlier in 2018.

And, while most of the incoming domestic economic data have been solid, some surveys of business and consumer sentiment have moved lower, giving reason for caution.
President Donald J. Trump's state of the union address had limited commentary on China
TO THE CONGRESS OF THE UNITED STATES: https://bit.ly/2WGjkVL
On trade policies, the President had the following to say in the State of the Union Address:
"We are now making it clear to China that after years of targeting our industries, and stealing our intellectual property, the theft of American jobs and wealth has come to an end.
"I have great respect for President Xi, and we are now working on a new trade deal with China. But it must include real, structural change to end unfair trade practices, reduce our chronic trade deficit, and protect American jobs."
Coble Farm Bill Webinar Video: A First Look at the Farm Bill, January 31, 2019
Keith Coble, Giles Distinguished Professor and Head of the Agricultural Economic Department at Mississippi State University focuses on agricultural policy, insurance, and agricultural data analytics. This seminar focused on the provisions of the new Agricultural Improvement Act of 2018. Specific provision of interest to row crop farmers will be examined. Video Link: https://bit.ly/2SpL5TH
Source: Bobby Coats is a professor in the Department of Agricultural Economics and Agribusiness, University of Arkansas System, Division of Agriculture, Cooperative Extension Service. E-mail: [email protected]. is solely responsible for the information provided and is wholly owned by the source. Informa Business Media and all its subsidiaries are not responsible for any of the content contained in this information asset.
DISCLAIMER-FOR-EDUCATIONAL-PURPOSES-ONLY
Subscribe to receive top agriculture news
Be informed daily with these free e-newsletters
You May Also Like
---