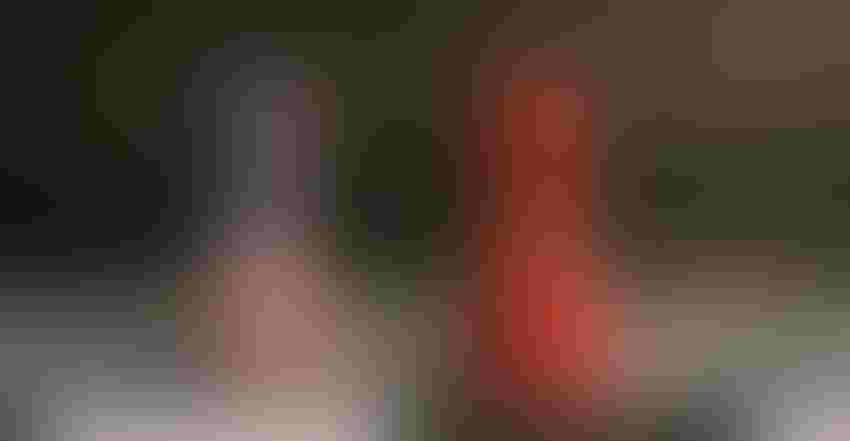 Rawf8/iStock/Getty Images
Brisk Chinese corn and soybean imports, driven by a recovering hog herd, have lifted grain prices and U.S. farm profits. As the vaunted U.S.-China Phase One deal reaches its one-year anniversary it's time to ask: will China meet its U.S. farm goods import commitments?
The Phase 1 trade deal was negotiated on the basis of currency, not volume. The agreement stipulates that Chinese purchases of U.S. ag goods would be $12.5 billion over the 2017 baseline in 2020 and $19.5 billion over the same benchmark in 2021. China purchased $24 billion of U.S. ag products in 2017, placing the 2020 target at $36.5 billion and 2021 goal at $43.5 billion.
The latest Census data for 2020, through October, shows that China purchased nearly $19 billion of U.S. agricultural goods. That was nearly 5% higher than the same period during the 2017 baseline. Strong harvest loading paces – and grain prices – suggest that China will come in striking distance of meeting Phase 1 goals for 2020.
A rough start
Anemic export paces to China early in the year sowed doubts the $36.5 billion target would be met. FAS data shows ag exports to China between February and March were down nearly 22% from the same period in 2019 as the Chinese economy struggled amidst the pandemic.
Related:China, U.S. agree to text of phase one trade deal
Loading paces recovered by August as a recovering hog herd sent Chinese buyers scrambling to U.S. corn and wheat exporters for cheaper international feedstocks. Calendar year-to-date corn volumes to China are 12% higher than a year ago as of October 2020, while wheat shipments soared 15% higher.
But the margins on corn and wheat shipped to China are slim in comparison to soy purchases. Soybeans generate more value towards Phase 1 trade goals, so the uptick in volume for the oilseed along with the higher prices matters significantly more than the loading paces for corn and wheat.
Soy takes center stage – for now
U.S. soybean export volumes to China could challenge price records this year, based on the most recently available trade data from the USDA's Foreign Agricultural Service (FAS). From June to October 2020, $7.8 billion in soybeans were shipped to China.
Nearly 73% of U.S. soybean cargoes shipped in the 2020/21 marketing year were destined for China as of press time. Chinese and unknown buyers represent 618.6 million bushels of remaining exports – or 73% of total outstanding sales of U.S. soybeans. Export loading paces to China in the next month will be critical to price stability, before the cheaper and larger Brazilian crop takes over export channels.
Related:China's meat imports could plunge next year
The success of year two of Phase 1 will be dependent on higher commodity prices, steady export rates, and above all, timing. China's hog herd has recovered to over 90% of normal levels as of the end of November. The Chinese Ministry of Agriculture and Rural Affairs expects the hog herd to return to full production capacity by the first half of 2021 thanks in large part to policy supports that fueled a massive restocking effort after over half of the country's hog herds were decimated by African swine fever over a year ago.
Provided African swine flu does not reemerge in the rebuilt hog herds, the Chinese appetite for soy will likely continue to strengthen in the new year. Consumer demand for pork continues to rise in the world's second largest economy. Hog and pork prices remain at higher levels than average as slaughterhouses struggle to keep up with rising consumer demand during the holiday season.
USDA projects China will import nearly 3.7 billion bushels of soybeans in the 2020/21 marketing year en route to posting record-high usage numbers (4.3 billion bushels). The growing hog herd will likely shrink stocks to their second-tightest level on record, limiting China's negotiating abilities in the year to come.
U.S. soybean supplies are currently being fed to the growing herd, but the South American crops will come online by the time the herd is rebuilt. The planting delays in South American due to dry La Niña weather conditions could extend export opportunities for U.S. soy and corn growers.
But Brazil's crop is likely going to be larger than last year's record high, even with drought damage. U.S. soy growers will need to capitalize on a few extra weeks of steady Chinese export demand before it shifts to Brazil for the middle half of 2021.
About the Author(s)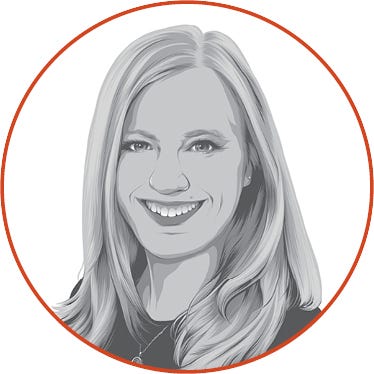 Grain market analyst, Farm Futures
Holland grew up on a dairy farm in northern Illinois. She obtained a B.S. in Finance and Agribusiness from Illinois State University where she was the president of the ISU chapter of the National Agri-Marketing Association. Holland earned an M.S. in Agricultural Economics from Purdue University where her research focused on large farm decision-making and precision crop technology. Before joining Farm Progress, Holland worked in the food manufacturing industry as a financial and operational analyst at Pilgrim's and Leprino Foods. She brings strong knowledge of large agribusiness management to weekly, monthly and daily market reports. In her free time, Holland enjoys competing in triathlons as well as hiking and cooking with her husband, Chris. She resides in the Fort Collins, CO area.
Subscribe to receive top agriculture news
Be informed daily with these free e-newsletters
You May Also Like
---