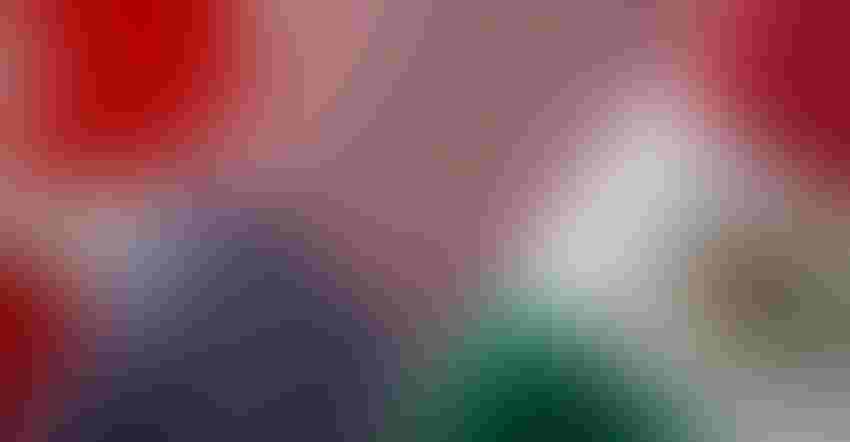 NEW AGREEMENT: The USMCA has reduced some uncertainty for farmers that they're not going to lose the markets they've had under NAFTA.
ronniechua/Getty Images
The newly renegotiated trade agreement involving the United States, Canada and Mexico offers farmers a bit more security about markets for dairy, corn and other products, but hefty Mexican tariffs still in place hinder business, according to an agricultural trade specialist with Ohio State University.
Under the new trade agreement, dairy farmers in the United States will have 3.75% more access to the Canadian dairy market. That means they'll be able to sell more of their cheese, milk and other products there without those products getting taxed heavily at the Canadian border.
"Dairy farmers in Ohio should be happy," says Ian Sheldon, an agricultural economist who serves as the Andersons Chair in Agricultural Marketing, Trade and Policy in the OSU College of Food, Agricultural, and Environmental Sciences (CFAES).
The agreement also reassures corn growers, who may have worried about not being able to sell to Mexico, a significant importer of U.S. corn and corn products, Sheldon says.
"This has reduced some uncertainty for farmers that they're not going to lose the markets they've had under NAFTA," he says, referring to the North American Free Trade Agreement, which went into effect in 1994.
The price that corn is traded at has gone up in response to the announcement of the new United States-Mexico-Canada (USMCA) agreement reached Sept. 30, which replaces NAFTA.
But trade barriers still exist — even in Mexico. After the Trump administration imposed a 25% tariff on foreign steel and 10% on foreign aluminum purchases in the U.S. on May 31, Mexico — among other countries — quickly retaliated with hefty tariffs on imported U.S. products.
Tariffs remain despite new agreement
Mexico imposed tariffs, now up to 25%, on U.S. cheese, pork, apples and a number of other products; and those tariffs, along with the U.S. steel and aluminum tariffs, remain despite the new trade agreement.
Until Mexico removes those retaliatory tariffs, "the benefits of the dairy provisions in the new trade agreement won't be fully realized," says Ben Brown, manager of the farm management program in CFAES.
As for corn and soybeans, "We already had free trade under the original NAFTA agreement, so the new agreement gets us back to where we were," says Brown, who, along with Sheldon, works in the Department of Agricultural, Environmental, and Development Economics within CFAES.
The biggest blow for Ohio farmers has been the soybean tariffs imposed by China, the world's largest consumer of soybeans. Soybeans are Ohio's top agricultural export, with exports totaling $1.8 billion last year. China imposed tariffs on U.S. soybeans in response to the tariffs imposed on its aluminum and steel products in the United States.
The tariffs on U.S. soybeans in China continue to block access to the Chinese market and bring down soybean prices.
"Solving the NAFTA problem is great," Sheldon says. "But I'm not sure it's going to make China willing to lift their tariffs."
Nominate a Master Farmer for this "gold standard" award by clicking on the blue "Download" button at the end of this story for an application. Don't delay; the deadline is Dec. 1
Source: OSU
Subscribe to receive top agriculture news
Be informed daily with these free e-newsletters
You May Also Like
---