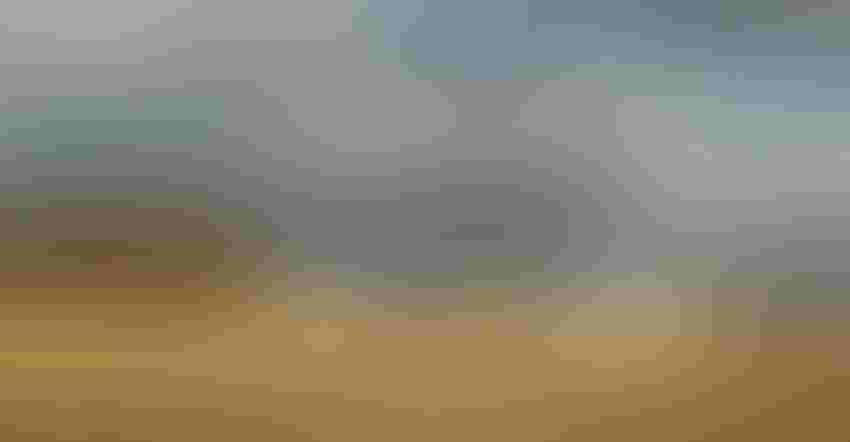 WIND-FREE: November is a transition month for weather in Minnesota. Strong storms are typical. Yet in 1939, the state did not experience strong gale-like winds.
Paula Mohr
The Minnesota history books are loaded with stories about the "gales of November." These are technically the large-scale, midlatitude cyclones that bring mixed precipitation and strong winds. There is even a periodic conference called "The Gales of November" held in northern Minnesota along the shores of Lake Superior.
November is a huge transition month for the weather coming out of autumn and entering the grips of winter. Different air masses clash over our state, with strong low-pressure systems bringing high winds and mixed precipitation. On a statewide basis, November is historically the second-windiest month on the calendar, trailing only April. Storms bring high winds and precipitation typically about every three to four days.
Many of the strongest November storms live on in the history books and memories of generations who endured them: the sinking of ships on Lake Superior in the November storms of 1905, 1913 and 1975 (the Edmund Fitzgerald); the dust storms in the Red River Valley of 1933 and 1958; the famous November blizzards of 1940 (Armistice Day), 1981, 1991, 1996 and 2016; the coastal erosion and destruction from high waves on Lake Superior in November of 1960, 1998 and 2001; and even occasional November tornadoes (1931 and 2012).
Minnesota farmers traditionally prepare for these storms in November and do not expect to get a lot of fieldwork or outside work done on the farm.
Little moisture, wind
There was one November when the progression of the seasons seemed to stall, and high-pressure systems with relatively benign weather dominated Minnesota. This was in 1939, when only four low-pressure systems brought winds, clouds and precipitation to the state, a very rare occurrence. In fact, November of that year remains the driest in state history, with a statewide average precipitation of only 0.08 inch.
Many areas of the state reported no measurable precipitation of any kind that month, including observers in prime agricultural counties such as Pipestone, Blue Earth, Rice, Waseca, Redwood, Lyon, Cottonwood, Nicollet, Big Stone, Traverse, Wilkin, Douglas, Norman, Sherburne and Stearns counties. Nov. 10 brought brief hail to some southern Minnesota communities, along with short-lived showers.
One of the wetter spots in the state was La Crescent in Houston County, which reported a grand total of 0.65 inch of precipitation for the month. The month was mostly snow-free as well, except for a few northern locations like Babbitt, Tower and Duluth, where 1 to 2 inches of snow fell. Because of low flow volume on the Mississippi River, the barge navigation season closed on Nov. 20 and did not resume until the following spring.
Unlike most Novembers, there were many days with only partly cloudy skies and some days that were sunny all day long. Several days also brought afternoon temperatures in the 50s and 60s (degrees F). During the middle of the month, 14 Minnesota climate stations reported afternoon highs of 70 or greater.
Also unusual for the month of November 1939 was the absence of strong winds. Few days saw wind speeds exceed 20 mph, and on several days, winds were nearly calm. Many climate stations reported no wind gusts over 30 mph, while the Twin Cities reported only one such day.
All in all, there was no evidence whatsoever of the gales of November, and the Great Lakes shipping season carried on uninterrupted throughout the month. 
Seeley is an Extension professor emeritus of meteorology and climatology at the University of Minnesota.
Subscribe to receive top agriculture news
Be informed daily with these free e-newsletters
You May Also Like
---