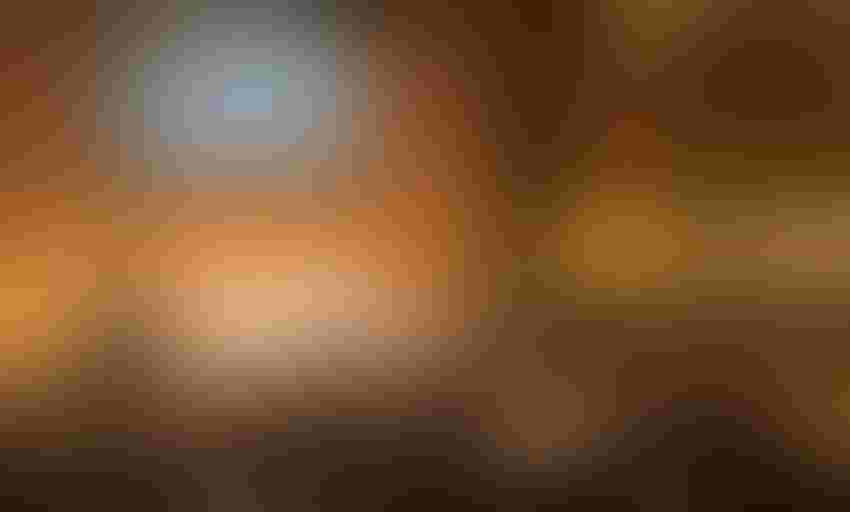 Wine Institute president and chief executive officer Robert Koch makes opening remarks at an export conference at the Culinary Institute of America at Copia in Napa, Calif., on Feb. 18, 2020.
Wine Institute
Wine industry professionals in California are expressing guarded relief after U.S. Trade Representative Robert LIghthizer on Feb. 14 appeared to back away from an earlier threat to impose 100 percent tariffs on wine from the European Union.
An ongoing dispute over subsidies to the French airline manufacturer Airbus prompted Lighthizer to threaten to drastically raise the tariff from the 25 percent imposed in October by President Donald Trump in the wake of a favorable World Trade Organization ruling on the subsidies.
However, the only major tariff adjustments Lighthizer announced on Valentine's Day was to raise the additional duty rate imposed on aircraft imported from the EU from 10 percent to 15 percent effective March 18. The U.S. must review the tariffs again within the next six months.
"As a result, U.S. wines are less likely to face retaliatory tariffs in the near future," Wine Institute president Robert Koch said during a Feb. 18 export conference in Napa, Calif. "This by no means ends our tariff challenges, but it is an encouraging sign."
Tariffs on European wine
Trump's administration imposed duties on $7.5 billion worth of European imports after the WTO ruled that the EU illegally subsidized Airbus. Among the tariffs are a 25 percent duty applied to certain bottled table wines from France, Spain, Germany and the United Kingdom.
The administration's threat to widen the wine tariffs and raise them to 100 percent caused a veritable panic within the American wine industry, which has been pushing back against assumptions that it would benefit from having European wines effectively priced out of the market.
U.S. producers fear an escalation of retaliatory tariffs that have already had a significant negative impact on the industry, they say. But a bigger concern is for distributors who rely on access to foreign wines to survive.
Recently, the San Francisco-based Wine Institute and Europe's Comité Européen des Entreprises Vins (CEEV) issued a statement calling on the U.S. and EU to end tariffs entirely and stop targeting wine in unrelated trade disputes.
"Wineries are in the export business, and they're in it for the long term," Koch said. He noted that in the past year, California wines have achieved expanded market access in Canada and reached an agreement with Japan to eliminate tariffs on U.S. wine.
"Despite a challenging environment, the prospects for California wine are bright," he said.
Examining exports
Koch's remarks came as industry leaders from around the world convened at the Wine Institute-sponsored "Export 2020: California Wine Global Export Conference" at the Culinary Institute of America at Copia in Napa.
The all-day conference featured a morning session with internationally known wine writers Jancis Robinson and Elaine Chukan Brown as well as panel discussions on trade opportunities in different regions of the world.
In opening remarks, Honore Comfort, the Wine Institute's vice president of international marketing, said California's wine exports have increased in value by 60 percent in the last decade to $1.46 billion in winery revenues in 2018. She said the institute's goal is to exceed $2 billion in U.S. wine exports by 2030, with California making up 95 percent of those sales.
"We have the people and the plans in place to achieve that goal with the participation of wineries across California," she said.
Subscribe to receive top agriculture news
Be informed daily with these free e-newsletters
You May Also Like
---