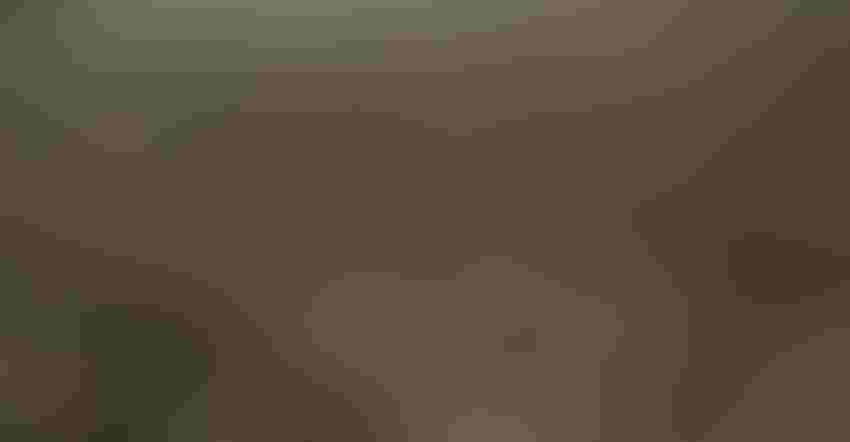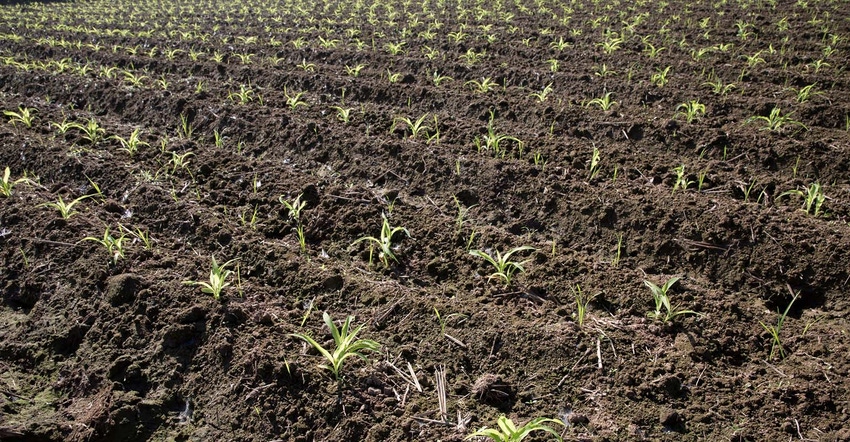 kietisak/ThinkstockPhotos
Recent corn and soybean prices have risen to levels to start the 2021 planting season that haven't been witnessed for several years. While production costs can vary from operation to operation, let's take a look at the potential profitability based on benchmark data.
Iowa State University publishes estimated cost of crop production for Iowa farms on an annual basis (for more on crop budgets click here). In its 2021 data for corn following soybeans, Iowa State estimates the total cost per bushel from $3.31 to $3.34 depending on yield and land productivity. For the sake of discussion, let's use the higher amount of $3.34.
With the December 2021 futures price at $4.79, this represents potential profit of around $1.45 per bushel. See that chart below to see how the December 2021 CBOT futures price has tracked relative to this benchmark since the start of the calendar year. Soybeans are in a similar position. Iowa State's data for herbicide tolerant soybeans following corn has an estimated total cost per bushel that ranges from $8.74 to $9.16. If we use the higher number again ($9.16 in this example) and compare that to the November 2021 CBOT futures price of $12.44, that shows a potential profit of $3.28 per bushel. See below on how the November 2021 CBOT futures price has tracked relative to the production cost benchmark. Be proactive to manage profits
There's an old market adage, "nobody ever went broke taking profits." If this is the case, why do we find it so hard to pull the trigger on marketing decisions when we are in profitable territory? This is often due to fear that prices will continue to work higher. This fear can cause growers to delay taking action and wait for prices to increase.
How many years has this "plan" backfired and growers find the market tumbling lower? What if there were ways to lock in a portion of this profitability but still maintain flexibility in case prices go higher?
We don't know what the next few months or years will bring. 2020 certainly taught us that lesson. What we do know in a commodity business is that prices can fluctuate.
Find a trusted advisor
Successful CEOs and leaders know that they can't do everything themselves. Instead, they will often look to surround themselves with trusted advisors to help manage their businesses or organizations. The same logic should extend to a farming operation with the farmer as the CEO. There are ways for growers to establish floors to protect the price per bushel yet maintain flexibility for higher prices. Seek a trusted advisor with the heart of a teacher that can help show you the tools available to accomplish this.
Contact Advance Trading at (800) 664-2321 or go to www.advance-trading.com.
Information provided may include opinions of the author and is subject to the following disclosures:
The risk of trading futures and options can be substantial. All information, publications, and material used and distributed by Advance Trading Inc. shall be construed as a solicitation. ATI does not maintain an independent research department as defined in CFTC Regulation 1.71. Information obtained from third-party sources is believed to be reliable, but its accuracy is not guaranteed by Advance Trading Inc. Past performance is not necessarily indicative of future results.
The opinions of the author are not necessarily those of Farm Futures or Farm Progress.
Subscribe to receive top agriculture news
Be informed daily with these free e-newsletters
You May Also Like
---