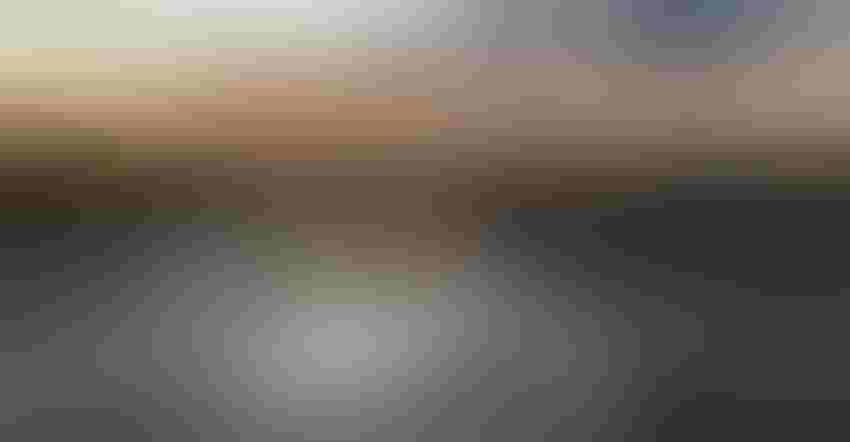 MORE THAN A SOAKER: Well over 7 inches of rain fell in Minnesota in July 1897. That wet July followed a wet June, too, and caused widespread plant disease, weed and lodging problems.
Dylan Freedom/Getty Images
Even though the National Weather Service network of climate stations in Minnesota — started in 1891 — was only in its first decade of operations, an argument can be made that July 1897 was the wettest month in state climate history.
Across the network of 70 daily climate stations, the average total rainfall for that month was 7.32 inches, or close to twice the normal amount.
The second-wettest July in history, based on statewide average rainfall, was 6.28 inches in 1993.
For Minnesota farmers, the extreme wetness of July 1897 was unwelcome, as they had endured a very wet and late planting season the previous year that produced low crop yields. Consequently, they were hoping to recover in 1897 and were optimistic, as most farmers had accomplished timely planting earlier that spring.
However, June brought extreme rainfall, as many counties reported 5 to 8 inches of rain, with individual storms delivering 2 or more inches. Bear in mind that the network of drainage ditches across the landscape was only a skeleton of its present form back in the 1890s, and tile drainage was mostly untested. By the end of June, plant diseases and weeds were taking control of many crop fields, so farmers were hoping for better weather to help their crops in July.
Unfortunately, the opposite weather pattern occurred.
Very wet July followed very wet June
Some counties reported rainfall during July on 16 or more days, a very high frequency indeed. In addition, strong thunderstorms over July 5-6 delivered 2.5 to 4 inches of rainfall to many agricultural areas of Minnesota, including Stevens, Mower, Stearns, Sherburne, Renville, Le Sueur, Nobles and Rice counties. A record daily amount of 4.05 inches of rain fell at St Cloud on July 6.
The northern areas of the state were hit even harder by strong thunderstorms, where over 4 inches occurred the second week of the month, causing widespread flash flooding. Nine Minnesota citizens lost their lives to flooding or lightning strikes during these storms.
By the end of the month, portions of Stearns and Sherburne counties reported close to 13 inches of rainfall, while many west-central and northwest areas reported 6 to 9 inches of total rainfall. High winds associated with strong thunderstorms over the last week of the month caused widespread lodging in some cornfields and wheat fields, while there was hail damage in a few southeastern counties.
Speaking of the southeastern portions of Minnesota, the unusual July 1897 weather pattern caused this area to be the driest part of the state, when it is normally the wettest. Caledonia in Houston County reported only 2.79 inches of rainfall for the month. That is only about 64% of normal for that area of the state.
Yields of major crops — corn, small grains, potatoes — for Minnesota took a downturn in 1897. Statewide average corn yield was 28 bushels per acre. Most farmers blamed the excessively wet June and July conditions, along with plant diseases, abundant weeds and lodging due to frequent thunderstorms.
It is interesting to note that in the modern era of Minnesota agriculture, the second-wettest summer of record, in 1993, likewise caused a severe downturn in Minnesota crop yields: only 70 bushels per acre of corn statewide, despite modern crop genetics and better crop husbandry.
Seeley is an Extension professor emeritus of meteorology and climatology at the University of Minnesota.
About the Author(s)
Subscribe to receive top agriculture news
Be informed daily with these free e-newsletters
You May Also Like
---