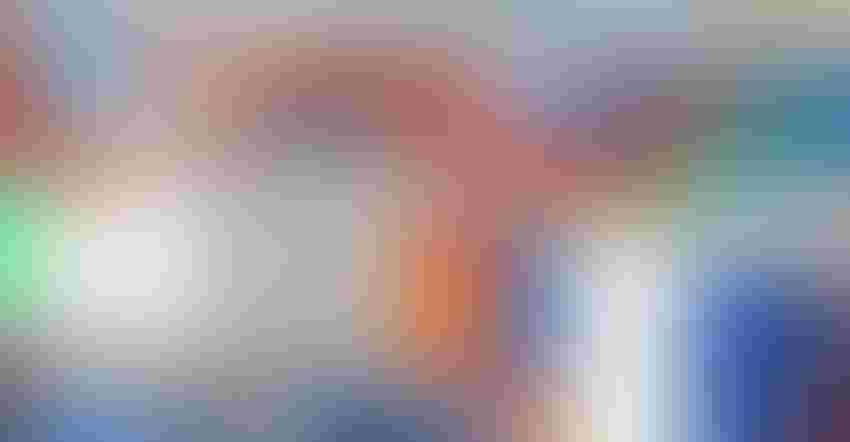 TRADE PLUS: Minnesota exports to both Asia and Africa showed growth in the last quarter of 2016.
unkas_photo/iStock/Thinkstock
Minnesota exports of manufactured, agricultural and mining products were valued at $5 billion in the fourth quarter of 2016, unchanged from the same period a year earlier, according to figures released by the Minnesota Department of Employment and Economic Development.
U.S. exports were up 2% from one year ago.
State exports to Asia climbed 8% in the quarter to $1.7 billion. Exports to North American markets fell 8% to $1.6 billion, while exports to Europe were down 1% to $1.1 billion.
"Exports were especially strong in Asia in the fourth quarter, with China, South Korea, Singapore and Taiwan all posting double-digit growth," said Shawntera Hardy, DEED commissioner. "Minnesota exports to these and other countries are an important part of the state economy, accounting for thousands of jobs — particularly in manufacturing."
Other regions that saw strong export growth were Africa ($58 million, up 84%) and Australia-Pacific ($144 million, up 6%).
Canada was the state's largest national market, with sales of $1 billion (down 6%).
Other top 10 national markets were China ($609 million, up 15%), Mexico ($566 million, down 11%), Japan ($256 million, down 7%), South Korea ($237 million, up 25%), Germany ($182 million, down 11%), United Kingdom ($171 million, up 21%), Belgium ($165 million, down 14%), Singapore ($140 million, up 13%) and Taiwan ($132 million, up 18%).
Top products in sales
Optic and medical instruments was the state's top export category, with sales of $902 million, down 2%.
Other top products were machinery ($792 million, down 8%), electrical machinery ($638 million, down 4%), vehicles ($400 million, down 8%), plastic ($298 million, up 10%), food byproducts ($152 million, down 9%), aircraft and spacecraft ($140 million, up 46%), meat ($95 million, up 31%), pharmaceuticals ($88 million, down 1%) and miscellaneous seeds, grains and fruit ($77 million, up 34%).
The 46% increase in aircraft and spacecraft sales was driven by growth in New Zealand, Japan, Canada, South Korea and Saudi Arabia.
Miscellaneous seeds, grains and fruit saw a 34% increase to $77 million, led by sales of soybeans to China ($23 million, up from $279,000). Increased sales to China, Mexico and Canada drove up meat exports by 31%.
Other bright spots included dairy products ($31 million, up 74%), goods made of base metals ($30 million, up 46%), baked goods ($30 million, up 45%) and dyes and inks ($25 million, up 53%).
Specific to ag:
• The increased global sales of meat were seen in bovine organ meats, pork and poultry.
• Italy, Algeria and Mexico drove the surge in sales of wheat ($40 million, up 481%). Costa Rica (up $13 million) partially offset weaker markets for corn/maize ($29 million, down 47%) such as Mexico (down $20 million).
• Growth markets for food byproducts, such as Morocco (up $6 million), Canada (up $5 million) and the United Kingdom (up $5 million), helped offset declines in China, Mexico and the Netherlands.
Go to the DEED website to see the full fourth-quarter 2016 export report, bit.ly/2n82QH9exports.
Source: DEED
Subscribe to receive top agriculture news
Be informed daily with these free e-newsletters
You May Also Like
---