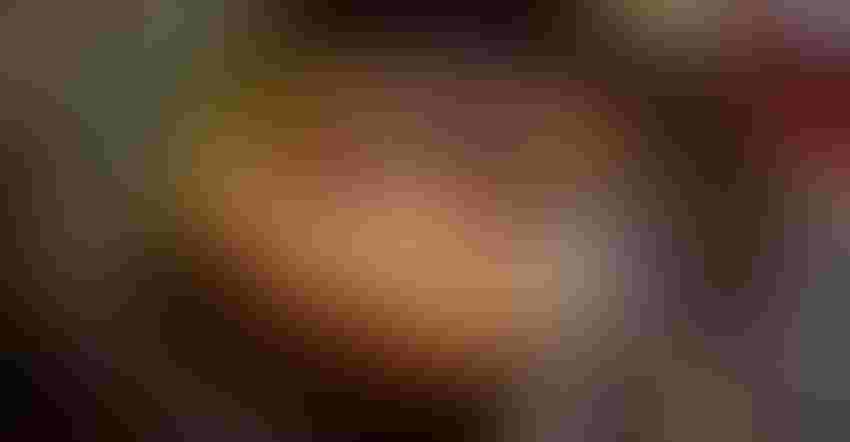 STAR OF THE PLATE: Despite external pressures, animal protein is favored by a majority of U.S. consumers, with 90% working it into their daily diets.
Courtesy of National Pork Board
Many pressures are trying to push animal protein away from the center, if not entirely off, consumers' plates. Although that pressure is expected to continue, meat will retain its place on the plate, at least for many consumers.
"For most consumers, meat will still be the star of the plate," Marianne Smith Edge said during a panel discussion, "Repositioning Animal Protein on the Plate," at the recent Animal Ag Alliance Virtual Summit.
Edge is a registered dietitian, sixth-generation farm owner and founder of The AgriNutrition Edge, a food and agriculture communications consulting firm based in Owensboro, Ky.
She says the table has been set for this discussion over the past 10 to 15 years "with the rise of obesity, concurrent with the rise of malnutrition globally. And with the reality that we have to feed more with less land, public health and policy experts across the globe have questioned the sustainability of current diets without considering the environmental impact. Our personal diets, especially those with animal protein, have been cited by some as a contributing factor to these health issues."
Edge was joined on the panel by Rachel Kopay, a food and agribusiness consultant with RJK Consulting; Jennifer Garrett, consultant with JG Consulting Services — Building Trust in Food and Agriculture; and Rebecca Carlisle Doyle, pork producer, former Illinois director of agriculture and United Nations World Food Program director.
One change that has been addressed in the United Nations Food Systems discussion, which may seem small on the surface, is that the "sustainable diet" terminology is being replaced with "Healthy Diets from Sustainable Food Systems."
Edge says this change "is very important to the animal protein community, as it helps us avoid implying that an individual food is sustainable or unsustainable. In fact, it's about our food systems being sustainable."
The introduction of plant-based proteins, or products that mimic meat, is muddying the waters of what is actually considered nutritious by consumers. Edge and Garrett co-authored an article last year addressing the nutritional limitations of the meat mimickers.
Even though beef burgers may have the same or better nutritional qualities as compared to plant-based meat mimickers, Edge says research has shown that consumers "actually view plant-based alternatives through a very different lens. … In reality, it's about what I eat and how it's grown."
More than sustainable diets
As all of agriculture knows, sustainable isn't only for diets, and it's more than a mere catchphrase. Garrett says sustainability in food and agriculture is of interest to investors as they look for businesses that proactively address risk in their value chains.
"Farmers make decisions every day to minimize risk to their family businesses," she says. "Adoption of precision ag practices — whether it is precision feeding, precision cropping or proactive animal care — helps farmers to produce more with less, thus improving long-term efficiency and economic sustainability."
Garrett credits the Animal Ag Alliance for the development of its sustainability impact report presenting facts and figures, broken down by species, that provide data to support progress in environmental, social, nutritional and health, and economic aspects across the industry.
"We believe that sustainability can bring some shine back to the animal star on the plate," she says. "We believe that public sustainability commitments in social, economic and environmental areas help businesses address risks and opportunities along the value chain. These proactive actions then help your reputation with investors, whether those investors are consumers or financial institutions, domestically and internationally."
Competitive landscape
It's not hard to see that alternative proteins are looking to displace animal protein on consumers' plates and in retail outlets, but Kopay encourages the livestock industry to keep it all in perspective.
"Although the rate of growth in alternative proteins looks impressive, particularly if you look at the past year, the overall market share is still only about 1% to 2%," Kopay says.
Using dairy as an example, Kopay dives into confusion in the consumer landscape, with "the dairy case becoming less and less dairy every day," as the consumer's concept of "healthy" has changed.
"Traditionally, healthy was based on nutrient content and informed by experts, but increasingly consumers are viewing healthy in a different way, with demands for cleaner labels and greater transparency," she says. "They want to know the story behind their food, and they seek food that aligns with their values."
Research has shown that consumers have a high degree of trust in farmers, and they identify with the personal connection to farmers' stories, "but they have fear of the unknown and what they see as industrial scale," Kopay says.
Kopay says consumers have also changed who they look to as trusted information sources when it comes to food choices, "whereas in the past, large branded food companies were seen as trusted marks of quality and wholesomeness; now consumers are increasingly looking to other sources of authority — including chefs, influencers and lifestyle brands."
Trying to take down the big dog
Even with all the external forces that appear to be stacked against animal agriculture, Doyle encourages livestock producers and the entire meat industry to realize that "we are a strong, mature industry. We're the big dog that everybody else is trying to take down."
To illustrate that animal agriculture is still that big dog, she says that last year the U.S. set records for per capita meat and dairy product consumption. Over the past decade, Doyle acknowledges that each of the animal protein segments has taken its licks, whether it be from doctors concerned about health or from animal rights activists, "but we're still here and still serving 90% of U.S. consumers who incorporate animal protein into their diet every day."
Looking to other industries, Doyle feels animal agriculture can learn to operate with an attitude of assurance and not arrogance to give consumers a sense of confidence. "To keep our customers, we need to operate from our strengths," she says, "and to give them what they want — taste, price, convenience and healthfulness."
To achieve that, Doyle suggests the industry implement tools of innovation, prevention and participation. Innovation through improved genetics, better nutrition and animal health and labor-saving technology can help producers be more cost-competitive, she says.
Prevention, although sometimes seen as a negative, can be a positive as in prevention of spread of livestock diseases and the prevention of environmental degradation, Doyle says.
Lastly, she suggests producers be active, or participate, in the policy process. "Participation is the tool that protects our effectiveness with innovation and prevention, and it's the most important for keeping us cost-competitive and ensuring that our efforts to improve taste, convenience and healthfulness for our consumers are not lost," she says. "If you prefer production to participation, invest as much time in selecting your organizational representatives and elected representatives as you do hiring your accountant or your veterinarian."
Subscribe to receive top agriculture news
Be informed daily with these free e-newsletters
You May Also Like
---