With the current volatility in both markets and production costs, selling at the right price at the right time may be more critical than ever.
Shelley E. Huguley
Three-part series: Commodity market and production cost volatility make marketing and risk management more important than ever, say economists, farmers and ag lenders. In a three-part series, those three entities show the value of marketing and risk management tools that are readily available through multiple resources, including the Texas A&M AgriLife Extension Master Marketer program.
Marketing has always been a critical part of farm profitability, but with the current volatility in both markets and production costs, selling at the right price at the right time may be more critical than ever.
Mark Welch, Texas A&M AgriLife Economist (grain marketing), says years with high commodity prices do not necessarily result in easy profits. Marketing might not seem as important with prices high, Welch says, "but inputs catch up."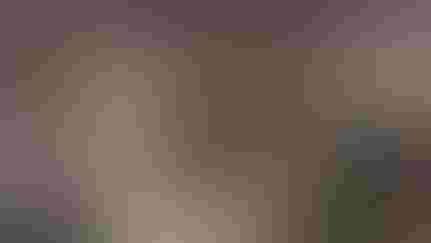 A participant responds to a presenter at a Master Marketer presentation in Abilene. (Photo by Texas A&M AgriLife)
He adds that an AgriLife Extension program, Master Marketer, initiated in 1996, provides farmers and ranchers marketing and other risk management tools to take some of the uncertainty out of marketing.
Changing times
"Things have evolved and changed over the last 25-plus years," Welch says. "The economic environment is different, but the challenges and value that Master Marketer brings is as relevant as ever. Investment per acre today is likely to be as high as ever; normal production risk is as high as ever."
Back in 1996, Welch says farmers and the agencies, organizations, and industries that support them were looking at a new farm bill that was "considerably different. Farm legislation was moving away from allotments and set-asides to 'Freedom to Farm,' market-driven programs.
"Planting decisions and farm outlooks were different. Extension developed the Master Marketer program to prepare for those transitions. Master Marketer offered and continues to offer tools and resources needed then in that new program and now with continuing shifts in farm economics."
He explains the program goes beyond marketing tools. "It is comprehensive—more than price risk and futures. It includes cost management, protection on the production side, and crop insurance. We work with lenders on financial risks, attorneys on legal risk; we also include a climatologist to discuss weather risk.
"Recently, we've added a session on mental health. Farming is a stressful occupation with high production risks and high-cost risks, huge risks from many factors. Master Marketer is a comprehensive approach that covers a lot of vulnerabilities and challenges."
Skills taught
Welch says risk management is a crucial part of the program and covers the major factors and numerous resources including marketing, crop insurance, grain elevator and cotton gin managers, fertilizer and seed sources, bankers, and others. "Farmers have many production and economic facets they must get a handle on.
"We draw on many sources and partners to cover the materials. Many of the risk factors are interrelated, and a lot of pieces have to work for a farm to be sustainable."
Ask for help
Welch says a key lesson for farm managers is that they do not have to do everything and help is available.
"Markets are volatile," he says, "and price risk is critical. Someone in the operation needs to keep an eye on the ball. If you don't have time, who can watch the markets?"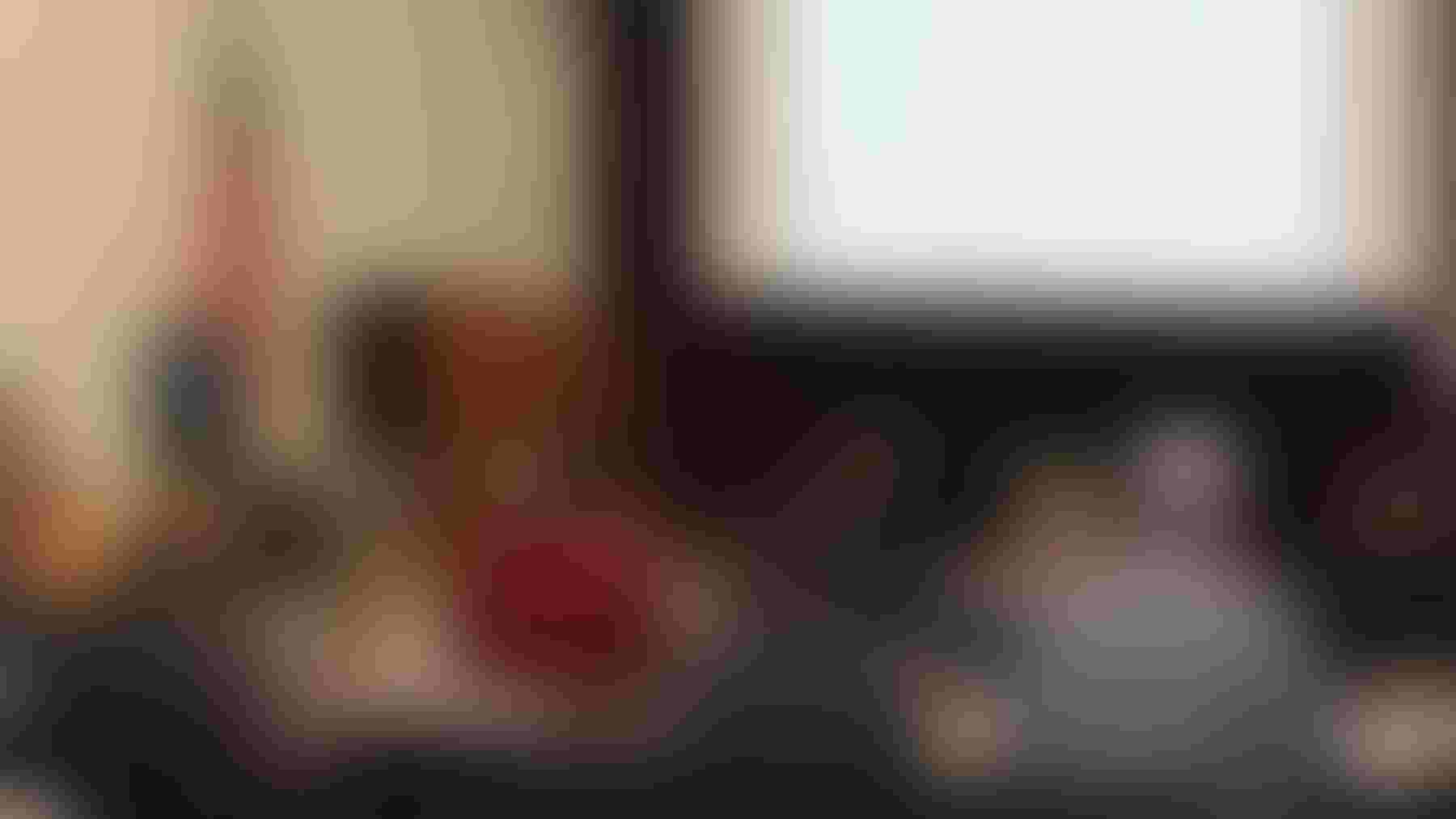 Extension Economist Mark Welch discusses marketing at a Master Marketer session. (Photo courtesy Texas AgriLife)
He says operations that are short-handed might turn to outside resources — marketing specialists, Extension, grain facility managers, marketing cooperatives and others.
He adds that marketing, insurance, and financial challenges all demand attention and all require collecting and organizing information. "It's important to recognize that you don't have to do it all yourself. Pieces are intertwined, but one person might not have time to devote to all aspects.
Team approach
"It's a team effort. In family operations, it's important to determine which piece of the puzzle each person can handle. Perhaps younger generations are coming back with new expertise.
"Dig into it. You might not become an expert but you will be able to understand the risks and complexity of available choices."
Welch says in an ever-changing environment the fear is that "if no one is digging in, the default is to do what has always been done. In an ever-changing environment, that's likely not the best decision. Look at new products, look at current financials, and look at risk.
"Also, assistance could come from off the farm, a lender, crop insurance agent, or marketer. Consider Extension resources. We can be a part of the process with programs and workshops in addition to the Master Marketer program."
Welch says more than 1,300 persons have gone through the Master Marketer program since its inception 25 years ago. "Some have gone through multiple times."
Flexible courses
The program has evolved. "Typically, the course is designed to be four two-day sessions. This year, we are meeting virtually, online courses for one hour every Wednesday. Participants can review recordings at their convenience. Virtual capabilities offer a lot of flexibility."
Welch says participants in the typical in-person courses start at the beginning and see it through. Online offers more flexibility, especially for folks who have been through it before. They can pick up on specific subjects, as needed. First-time participants probably need the comprehensive experience.
Welch says the cost of the program is minimal and partly off-set by sponsors.
"Basically, in-person participant fees cover the cost of the detailed notebook. We get support from major commodity organizations and work to secure outside education grants.
Welch says Extension usually offers a Master Marketer program once a year. "The current one runs through March 8. We're already looking at the 2024 program, which will probably be in-person around the Corpus Christi/ Coastal Bend area, with the possibility of incorporating an online component. We move the in-person courses around the state."
Positive results
Welch adds that post-course surveys indicate that Master Marketer influences on-farm management and profitability.
"A unique feature is the evaluations of the program. We conduct surveys two-and-a-half years after completion of a course. The survey asks if Master Marketer had an impact on a farm or ranch. We typically find a consistent difference in how participants use marketing plans and how they process market information.
"We also find consistent positive impacts on profitability. Surveys show a 3% to 5% increase in net returns. That might not seem like a lot but if producers do that every year, the cumulative impact is significant."
For more information about Master Marketer or other marketing and risk management resources contact Master Marketer Program | Extension Agricultural Economics (tamu.edu)
Subscribe to receive top agriculture news
Be informed daily with these free e-newsletters
You May Also Like
---