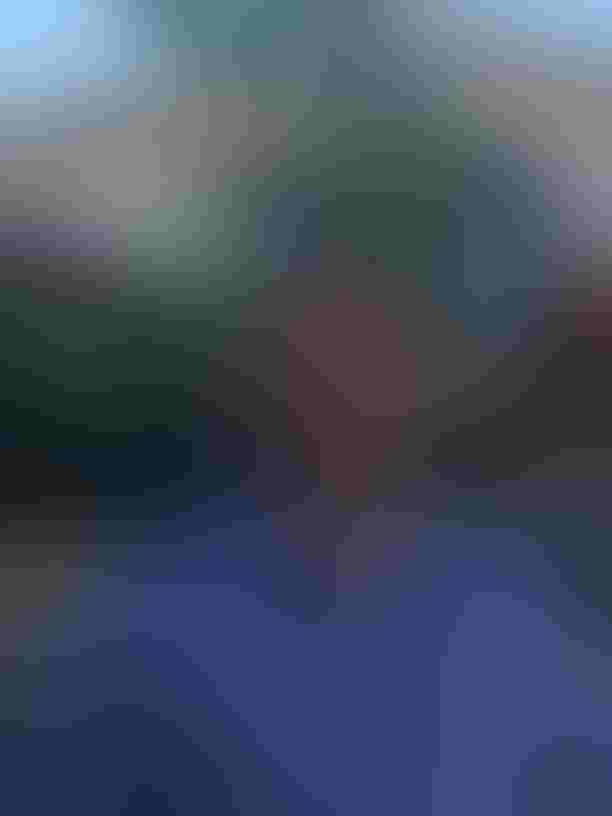 Justin Durdan,​ Durdan Farms, Streator, IIlinois
Tell us a bit about yourself and your farm. My father Doug and I are sole proprietors of Durdan Farms, a fourth generation farm in Streator, an hour north of Bloomington, Illinois. We grow corn, non-GMO beans and alfalfa. I never left the farm really, but officially became a farm business partner in 2007. I handle landowner relations, and my dad handles grain marketing. Mom works in the office handling compliance and HR work, and my sister's husband helps on the farm. We also have four other full-time employees to help with shop and fieldwork.
How many different landowners and agreement types do you have?
We have 33 different landowners. Some are previous farmers that we worked out a deal with when they retired. A good portion are investor family members and friends, and we work with some farm managers as well. We've historically been 50 percent cash rents and 50 percent crop shares, but we've transitioned throughout the years to primarily cash rent agreements (and some flex leases).
I think this transition is mainly due to generational change: if someone inherited the land, that agreement automatically converts to a cash rent. People are also looking more at farmland as an investment, so they don't want to bear additional risk. The big challenge when negotiating rent, which is one of the largest costs for a farm, is balancing the finances with the personal, long relationships with landowners.
How do you manage and keep track of land expenses?
We have our agreements loaded in Granular (to track financials per landowner), but we still have Excel spreadsheets to track year-over-year changes that go back several years.
How do you define "good land"? How do you evaluate good expansion opportunities?
I really like looking at opportunities in which we know the person we would work with. We just closed a deal on some ground that's owned by the family of a former employee. He knows, trusts and likes the way we operate, so it's a win-win when we're able to create value for both parties. We also evaluate each farm's past and expected productivity. We go on AcreValue, select the fields we're looking at, and examine productive capacity, crop rotations and soil quality, to get a sense of what we could expect next year. My dad has been going on AcreValue at least once a day for months now.
How do you evaluate land costs (at a field level, enterprise level, etc.)? How do these costs affect your planning?
We're trying to create P&L's per zone (every 30ft x 30ft within a field), to get a really detailed idea of where we're making money. That's really getting into the details. A quicker way is to get individual tracts or fields and pair those up with the actual landowners. That helps us take each field and its corresponding agreement/lease and compare it to other fields.  We're trying to get deep into details and know field-level profitability. That's how you make the best decisions. Granular is certainly a part of that goal.
How do you manage landowner relationships?
That's something that we're working to get better at. We just finished the first issue of our new newsletter. It's something that every farmer knows they have to do but never actually take time to do it. But with the newsletter we're also making sure that we have all of our reports and data in a way that can be easily shared. That transparency is key.
We lost a farm once because they wanted more records than what we gave them. There was probably a communication issue too. Immediately after that happened, I started to look for ways to provide data files. We setup a Dropbox of sorts, for example, where landlords could get yield history of their fields for the past eight years.
Now we're more sophisticated, especially when it comes to proof of treating the ground properly. We have some landlords that just want to look at applications. With Granular, I can sort our application activity by field and by landowner, and they can see all of the products we've used and when. It's a great roll-up, and as the time goes by we'll be able to provide reports on much more.
What advice would you give other farms to improve their relationships with landowners?
Managing landowners is really something you need to do individually. It's a personal relationship. You need to understand their needs. Sometimes they want a lot of data, sometimes they just want to ride the combine. Some people may want to talk about the market or get your Christmas cards. There's no approach that's one-size-fits-all, but just always be prepared with the data that shows you'll be the best tenant they can find. 
Subscribe to receive top agriculture news
Be informed daily with these free e-newsletters
You May Also Like
---