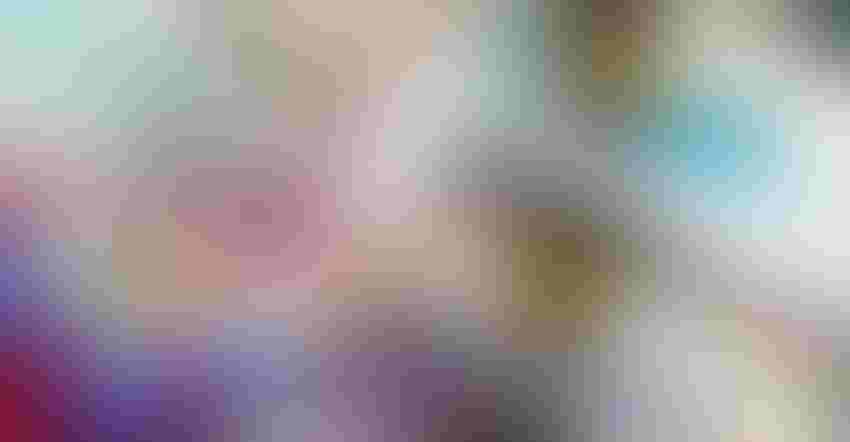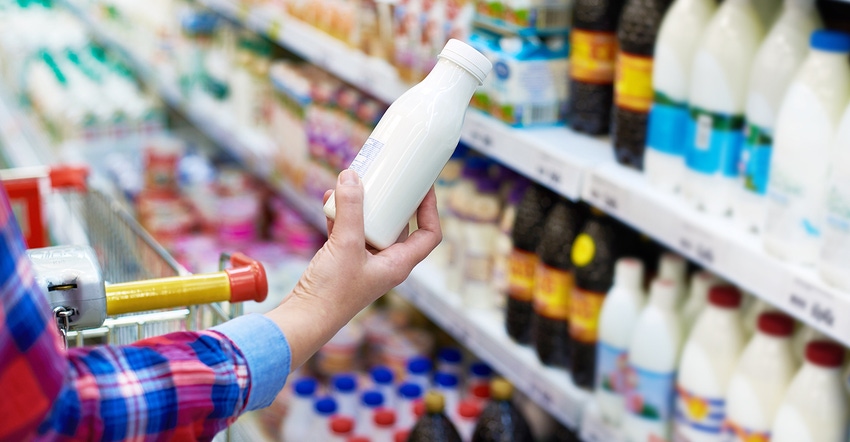 FOOD SOURCE: Milk is one of the foods processed and bottled locally.
sergeyryzhov/iStock/Thinkstock
Sometimes when I hear the term "local foods," I cringe. I like tomatoes and sweet corn well enough. If I can pick them from my garden, great. If not, the farmers markets have the best-tasting stuff. When my three sons were teenagers, we often filled the freezer with quarters of beef from neighbors. We even raised a pig or two and took them to the town locker to be processed.
But I cringe when I hear the phrase "local foods" because it has been hijacked by critics of big farms and by organic and natural food label marketers.
Actually, a lot of foods are produced locally. Many get their start with commodity ingredients grown on big farms, especially here in the Dakotas.
Babybel cheese, which is sold nationwide, is made in Brookings, S.D., from milk from South Dakota, Iowa and Minnesota dairies.
Dakota Provisions, Huron, S.D., buys South Dakota and North Dakota turkeys and sends product to places like Starbucks, Panera and Firehouse Subs, among others. 
Cheese produced by Valley Queen Cheese, Milbank, S.D., can be found in national brands such as Kraft. 
Smithfield Foods, Sioux Falls, S.D., processes bacon, spiral-cut hams, hot dogs, ribs and more. Its products can be found under names like Nathan's Famous Hot Dogs, Cracker Barrel, Farmland and others. 
Dean Foods, Sioux Falls, S.D., purchases milk from area farmers and packages and sells dairy products under such names as TruMoo, Dairy Pure and Land O'Lakes. It also packages milk under store brand names like Great Value, HyVee, and Lynn's Dakotamart.
American Crystal Sugar Co. — with factories in Drayton and Hillsboro, N.D.; Moorhead, Crookston and East Grand Forks, Minn.; and Sidney, Mont. —processes sugarbeets and sells its Crystal Sugar brand direct to consumers. It also markets sugar to many of the U.S. bakers, beverage- and candy-makers.
The state-owned North Dakota Mill, Grand Forks, N.D., produces Dakota Maid flour and supplies bakers nationwide.
Dakota Growers Pasta Co., Carrington, N.D., and New Hope, Minn., makes 150 different pasta shapes and formulas from durum grown in the Northern Plains. It markets the noodles under its Dreamfields and Dakota Growers brands and many private labels.
Cloverdale Foods, Mandan, N.D., processes premium bacon, hams, summer sausage, brats, and other pork and beef products.
Cass-Clay Creamery, Fargo, N.D., bottles milk and makes ice cream, yogurt, cottage cheese and several other dairy products.
What about corn and soybeans? They sustain and grow the animals that are used in every meat and milk product mentioned.
Upshot: There is a lot more food produced locally than what many people realize. Consumers have no idea. So, the next time you hear the words "local foods," don't cringe. They are talking about you, too. They just don't know it.
Agriculture United of South Dakota contributed to this article.
Subscribe to receive top agriculture news
Be informed daily with these free e-newsletters
You May Also Like
---